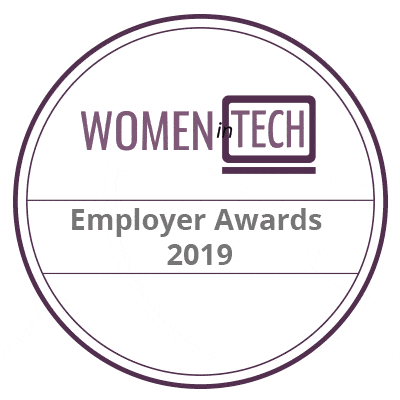 'GIVING TECH EMPLOYERS THE RECOGNITION THEY DESERVE'
ABOUT THE AWARDS
Women in Tech is a site dedicated to women already in or looking to start their career in the IT and tech sector.
The site is rich with career advice, employer profiles, tech events and a job search. Women in Tech has witnessed the huge demand for females in the tech sector as just 17% of those working in technology in the UK are female. The site also includes a case study section which shares the stories and career journeys of women in tech. The aim is to encourage females to start a career in the tech sector in order to close the increasing gender gap and show that IT and technology subjects aren't just for men.
The aim of these awards is to give well deserved recognition to those employers that are going above and beyond to help close the gender gap within the IT and Tech sector.
Who can nominate? Anyone can nominate. You can nominate the company you are working for or any other company you feel deserves recognition.
The awards are free to enter.
Nominations open 1st March 2019 – 26th April 2019
 Contact: awards@womenintech.co.uk