Only 17% of employees in the UK tech sector are female. The number of companies wanting to increase gender diversity within their tech teams is rapidly increasing.
Why do you need Diversity in your Tech Department?
There are a number of reasons why it is crucial to have diversity within your tech department. One reason being it comes with financial benefits. A study by McKinsey Global Institute found that if female roles were identical to men's, as much as $28 trillion could be added to the global annual GDP by 2025.
There is a tech skills gap in the UK and by encouraging more women to fill these roles it is also helping to plug the gap and fuel the digital economy. So there is an economic argument as well as an ethical one.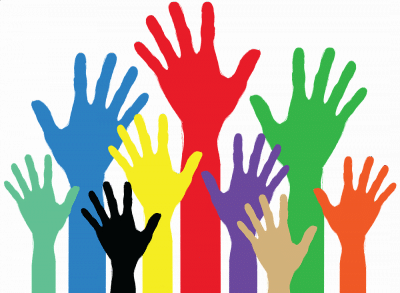 Research has also shown gender diversity creates positive impacts on innovation perspectives and the overall employer brand.
"You need to have a diverse group of people in the room, bringing different experiences and perspectives, so you can create solutions that work well for everybody. And the work we do in tech today is too important to only serve a part of society. That's why we need to make sure we attract diverse talent," says Sarah Kaiser of Fujitsu.
"This is because a culture of belonging and inclusiveness boosts employee morale and productivity levels, enabling the business as a result to generate 1.4 times more revenue".
Employer Branding
From a job seekers point of view, researching the employer and the company prior to application is one of the first actions. Applying for a new job is such a huge step so job seekers want to make sure they are applying to the right company. Interestingly research shows that Women are more likely to investigate companies in greater detail.
To attract a gender diverse talent pool you need to ensure that your careers page and brand highlights diversity. This includes anything from imagery used on your site, employee benefits, the split in your leadership team and more. Research shows that women are likely to look for female role models within a business who they can relate to so having employees who are at different levels and have come from different backgrounds are very attractive.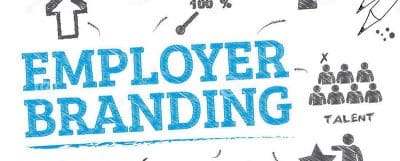 Role Models are very important for aspiring candidates. Likewise, promoting benefits that may appeal to women or those returning to work such as flexible working should be highlighted.
Social Media is a great way to communicate and build an employer brand and active social channels should be used as part of a broader strategy. You can use social to promote content, case studies, employee benefits and much more.
Some companies create and promote their own Women in Tech networks to build internal communities for engagement and learning.
Building a strong Diverse and Inclusive employer brand means there is less work you need to do to attract applications for specific roles as you will be able to build a talent pool or candidates will be bought into your values and thus increase the temptation to get in touch or convert to a job application.
Application Process
How do you scan your CV's? Are there keywords you are looking for? Don't make the same mistake Amazon did in using software that had a gender bias! You can read more here. Content in job adverts is very important yet can be underestimated. There are tools such as Textio which analyse your job advert and amend keywords that are more attractive to attract women. They analyse your job advert for masculine and feminine words in order to help you use more neutral terminology to attract a more diverse audience. Additionally further research has shown that in some cases women are likely to analyse the skills and only apply for jobs they feel very comfortable with. Conversely men were shown in the research to be more 'bullish' in applying for jobs where they matched a lower percentage of the required skills. So think about the wording and the skills required to attract a broader talent pool. In summary women are more likely to be put off applying for a job if they do not match all the criteria listed. Often in job adverts, there is an overload of skills and requirements highlighted which not all may be essential?
Diverse interview panels are strongly encouraged to ensure that you can inspire candidates at the interview stage that you are a representative organisation.
Remember! Always be true to your organisation and ensure that the whole recruitment attraction is an accurate reflection of your working environment and working practices. Do not create a false perception as this will be more damaging and costly in terms of retention.
Candidate Attraction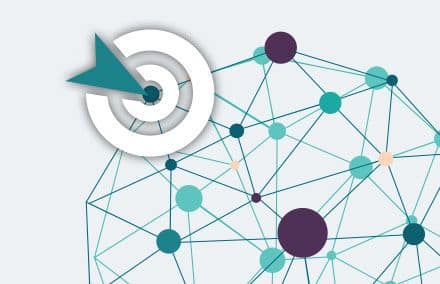 So you have everything in place – how can you attract gender diverse applications? Employee referrals and social media is an ideal and popular route – but also can be time consuming for Talent professionals. Getting involved with local meet ups or communities can also introduce your company to local candidates. Or sponsoring or exhibiting at Expos.
Or why not create your own event? Womenintech has worked with companies to help promote meet-ups that are not recruitment events – more learning, social and networking. But this is a great way to engage with the local community.
Naturally, with a much smaller talent pool you need to take a more proactive approach to engaging with these candidates. Attraction tools developed by Womenintech.co.uk include:
Targeted mailers – distribution to gender specific audiences
CV watchdogs – Gender specific CV watchdogs / Talent match CV's that match specific skills or locations.
Social Media – TargIT – WomeninTech have developed a Social Platform for gender diversity targeting – Read more here and great case studies
Job & Display advertising to a targeted audience
Returnships maybe something else to consider. These are dedicated programmes to encourage and help women returning to a career in the tech sector after a career break or maybe maternity leave.
Networks
A number of companies will host or run dedicated internal women in tech networks within their organisation. The benefits of this are multiple. It helps to promote gender diversity in the organisation and is a great learning platform for employees as well as useful to attract new employees. Referrals are the best source of candidates!
Diversity Data
Tracking your applications is very important. Without this data and the metrics it is difficult to set and achieve targets and measure the success of your campaigns. This could include – application sources, Gender % of applications and hires, drop out ratios and timings, application to hire etc
There is a lot to consider – it is not a short term fix – but building profile and employer brand to the right communities, alongside tactical activity, will help position your company and help attract a more diverse tech workforce over the long term.
ABOUT WOMENINTECH.CO.UK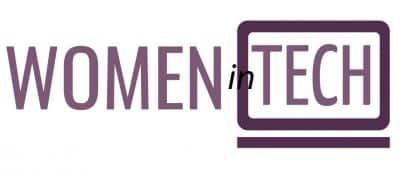 Womenintech.co.uk is a website dedicated to promoting the opportunities for Women in the Technology sector. The community is based on extensive content, case studies and social platforms.
We work with PWC, Virgin Atlantic, Talk Talk and many more.
Read inspiring case studies here
View the WomeninTech Employer Awards here
Promote your brand via WomeninTech Read more
For more information feel free to get in touch anytime: contact@womenintech.co.uk