Check out our latest vacancies

here.
AstraZeneca is one of the world's most exciting bio-pharmaceutical companies. From scientists to sales, lab techs to legal we're on a mission to turn ideas into life-changing medicines that improve patients' lives and benefit society. We're constantly moving forward as a company – agile and purposeful in our work.
This ambition drives us to continue to transform to be a bio-pharmaceutical company that pioneers new methods and adapts and evolves to pursue discoveries like no one else. But we're more than one of the world's leading pharmaceutical companies.
We're dedicated to being a great place to work. Where you are empowered to push the boundaries of science and unleash your entrepreneurial spirit. There's no better place to make a difference to medicine, patients, and society. An inclusive culture that champions diversity and collaboration. Always committed to lifelong learning, growth, and development.
I&D Information
Innovation requires breakthrough ideas, which only come from a diverse workforce, empowered to challenge conventional thinking. That's why we take inclusion and diversity seriously, it's fundamental to our success and the lives of our patients.
In recent years, we've had 50% representation of men and women in our workforce and we are aiming for the same at management levels, but gender is only one measure of diversity. In 2020, we set the ambition to ensure racial equity in our workplace and access to our medicines, in our clinical trials and beyond. Here's what you can expect at AstraZeneca:
Empowering inclusive leadership: We value, seek out and make the most of our differences to achieve our company goals. We contribute to a psychologically safe environment and make decisions transparently. Inclusive leadership is the expected way of working for everyone, at every career level
Fostering a culture where people can speak their mind: We speak our minds and make it safe for others to do so. We challenge behaviours that are not in line with our Values, and welcome alternative ideas and constructive feedback. We empower decision making at the appropriate level
Building and sustaining a diverse leadership and talent pipeline: We seek to attract, retain and develop diverse talent that reflects and serves our communities and patients. We aim to understand our demographics and take action globally at each stage in the talent pipeline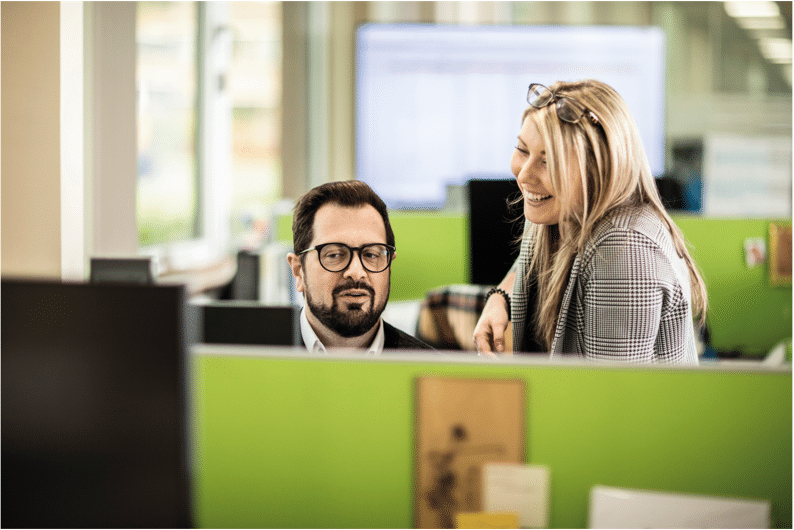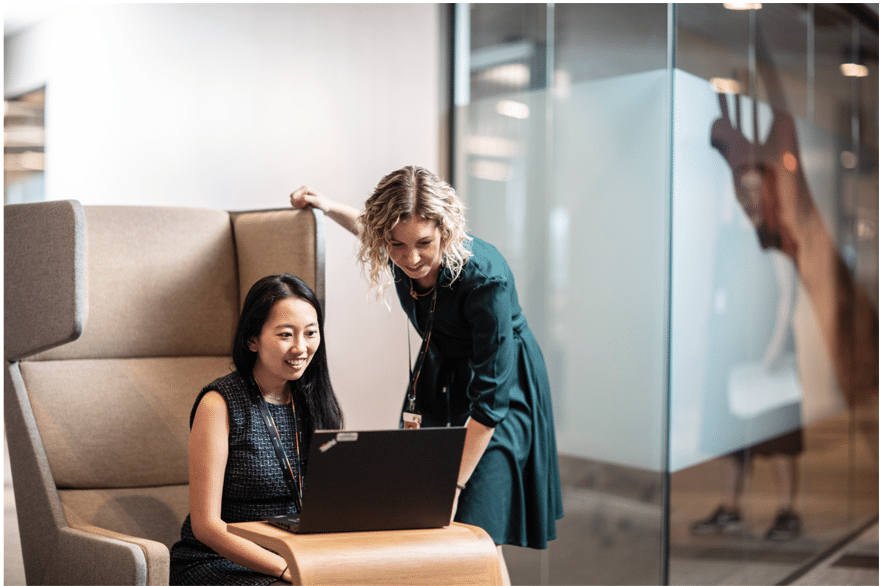 Why Join Us?
Are you ready to change lives for the better? To go beyond the normal to reach innovative goals? To push the boundaries of scientific research for the future? Whether you're a scientist, supply chain specialist or sales expert, when you join AstraZeneca you take on the opportunity to develop life-changing medicines that impact millions of people ever day. Shape your career with us and take on an industry-altering challenge. Explore your potential with new ideas, lifelong learning and an inclusive team that will help you grown.
Welcome to AstraZeneca.
This is your chance to be part of a truly exciting journey. Behind us, we have a solid history of ground-breaking discovery. Now, we want to reimagine what a BioPharmaxeutical company can be. Together, we'll explore unchartered territory.
We have a strong vision and desire to help patients around the world every day. We're always looking to stretch our capabilities to make the future even brighter and you'll have the freedom to challenge norms to make the impossible a reality.
Our culture puts people – both our teams and our patients – at the centre of everything. And your career with us is yours to shape. Our ambition is to help you realise your full potential within a company that thrives off exploring the incredible capabilities of science. Whatever your role, your work with us has real purpose, meaning and impact.
Our Culture
We're committed to being a great place to work because we know that, with a talented and diverse team who believe in what science can do so, we can make the impossible a reality.
We're scientists, collaborators, managers, leaders, analysts, doctors, entrepreneurs, innovators, thinkers, doers, drivers, activists, creators and futurists. We're more than 65,000 minds across more than 100 countries and 6 continents. And we're all motivated by the same purpose.
From biological scientists to marketing and financial experts, coming up with the right solutions for the right challenges to drive the next wave of science is a true cross-functional team effort. With five values to guide us, our unique perspectives and ideas always stay true to the goals we set for ourselves:
We follow the science
We put patients first
We play to win
We do the right thing
We are entrepreneurial
Life-long learning is in our genes and we're committed to unlocking the potential in every one of our employees. That's why we continually invest in new ways for our people to use their natural curiosity and learn through everyday development experiences, empowering us all to uncover new ideas and thrive in a fast-changing world. Lifelong learning is not only how we help people grow throughout their career, it's how we continue to push the boundaries of science and deliver life-changing medicines to patients.
Watch more videos from the AstraZeneca Women in Tech Series with Ben Ventham

here

!
Benefits and perks
It takes a special commitment to keep pushing the boundaries. To keep believing. To never give up. As a global company, we give you the opportunity to excel on an international scale. Yet we believe in a down-to-earth approach where personal support and individual progression is concerned. With that in mind, we offer a whole range of company-wide benefits including flexible holiday and structured training, along with UK-specific perks that put your best interests front of mind.
On-site amenities
Each of our UK sites is energetic, collaborative and motivational with passionate and committed people working together to bring the best solutions to life. To keep that motivation high, we offer engaging on-site amenities including subsidised restaurants and collaborative spaces.
Learning and development
Progression means a lot to us at AstraZeneca UK. That's why we have continuous learning and development, with support in place to help you to achieve great things. Our aim to develop a strong and diverse pipeline of leaders shows our commitment to internal promotion, with programmes such as Leading Business and Manager Essentials putting you in good stead to guide us into the future. Science is at the heart of our every success. But it's only possible when we all work together – so we'll always make sure you're clear about how your role is connected to our wider mission.
Perks
From annual bonuses and save schemes, we have a range of perks on offer to many of our colleagues in the UK. Our flexible benefits programme allows you to select your own benefits package based on your personal preferences and circumstances. So, from lifestyle benefits to comprehensive health, pension, insurance and financial plans, you choose the package for you – and if you change your mind the following year, you can adapt it.
Relocation
We offer competitive and successful relocation programmes to help recruit, retain and develop employees who will contribute to our growth and success. The availability of relocation assistance depends on the position and its location.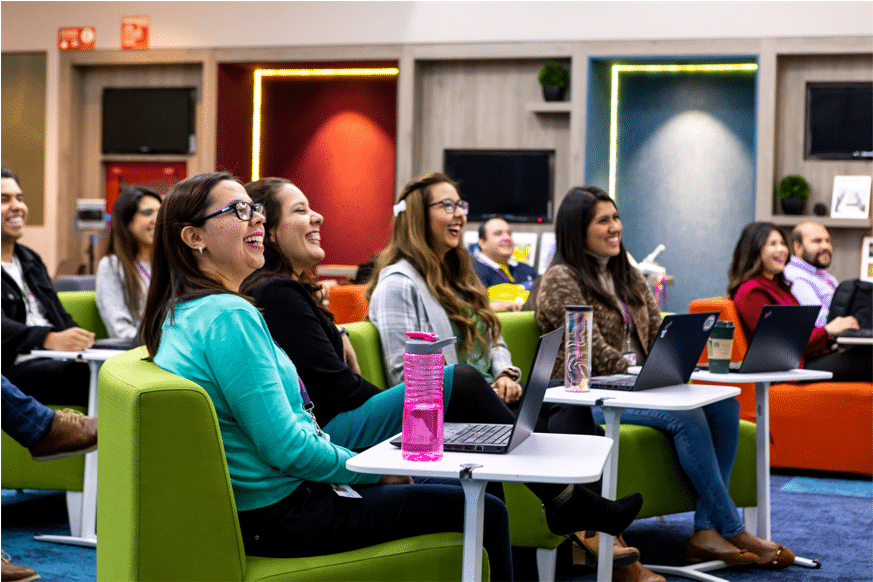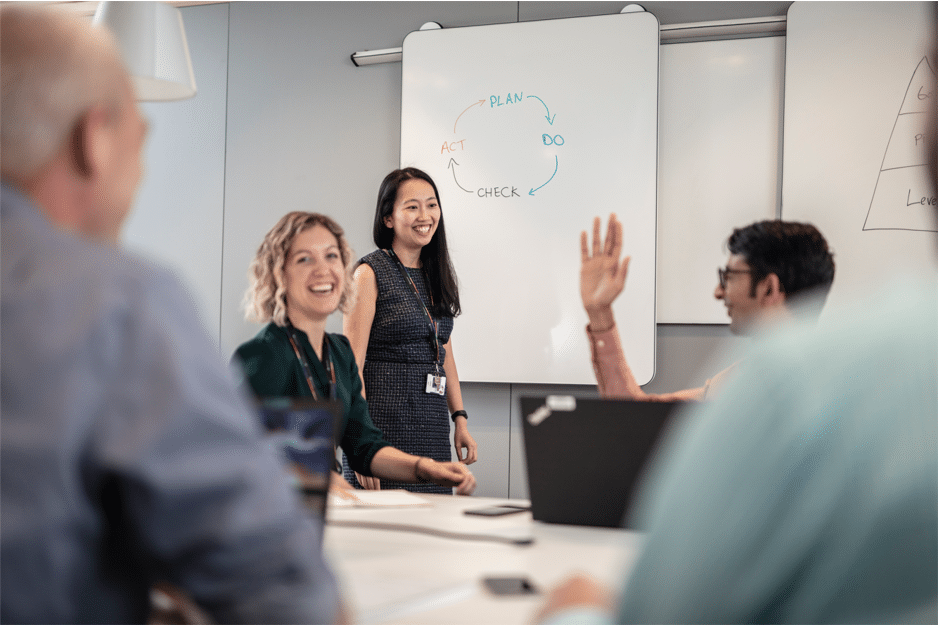 Awards or accreditations:
Forbes 2020 World's Best Employers
FT Leader in Diversity
Stonewall Diversity Champion
Diversity Inc. Top Companies for LGBT Employees 2020
Diversity Inc. Top 50 Companies for Diversity 2021
Forbes 2021 The Best Employers for Women
LinkedIn Most in Demand Employers
Great Place to Work