Want to work with the latest Microsoft technology? So do we.
Avanade is the leading provider of innovative digital and cloud services, business solutions and design-led experiences on the Microsoft ecosystem. With 36,000 professionals is 24 countries, we are the power behind the Accenture Microsoft Business Group, helping companies to engage customers, empower employees, optimise operations and transform products, leveraging the Microsoft platform. Majority owned by Accenture, Avanade was founded in 2000 by Accenture LLP and Microsoft Corporation.
At Avanade, we believe in making a genuine human impact in everything we do. Here, you will help transform businesses, uncover ways technology can improve the way we work and live, and change the world for the better. All this through the power of our people and cutting-edge Microsoft technology. In return, you will have access to incredible clients, unparalleled training and an exciting career path whether you're just starting out or have decades of experience under your belt.
The Avanade story isn't one single story, it's many. In fact, more than 35,000 individual stories make up who we are. In our team you'll find talented technologists, creatives, consultants, change makers, sales specialists and more. We're working to create positive change in the world around us every day. You can too.
Once again this year Avanade Ireland will be present at The Women of Silicon Roundabout on 12th and 13th September 2019. This is a fantastic opportunity to be inspired, to gain knowledge, to broaden networks and to celebrate empowering individuals in this sector!
Through inspirational keynotes, panel discussions on business strategy, technical classes, and career development workshops, this conference provides all the content and networking opportunities needed to thrive in the tech sector. Bringing together leaders and future leaders from across sectors and experience means that you will be joining over 6,000 professionals to impact on the gender gap whilst providing the opportunity to learn.
From its inception 4 years ago, the Women of Silicon Roundabout has grown rapidly from a small event to a global phenomenon which has seen success in changing the game for women all over the world from mainland Europe to Australia. Tackling the key issue of gender diversity and inclusion head on means that it has been able to push boundaries whilst opening minds and building skills.
So the question is are you ready to change your thinking? Will you disrupt or be disrupted?
Click here to register: https://careers.avanade.com/meetengb/EventDetailPage?jobId=10898&source=LinkedIn
Opportunity is everywhere. At Avanade, we'll help you find it. Please visit www.avanade.com/en-gb/careers for more opportunities.
Diversity Statement
Diverse teams and an inclusive environment are critical to innovation and future growth. Our mission is to create an environment where employees can do their best work, and diverse perspectives spur innovation and growth for our clients and people. We are proud to be a pioneer in combining emerging technologies and human ingenuity to change things for the better and build diverse communities worldwide.
"I'm passionate about inclusion and diversity, and personally I don't believe there is innovation without diversity. With diversity, we challenge our thinking, we have alternative thoughts and mindsets. Also, with a more diverse team around the table, we get a better product – faster." Pam Maynard, CEO at Avanade.
As a leading digital innovator, we have both an opportunity and a responsibility to attract, engage and develop the next generation who will be at the forefront of delivering emerging technologies, and create things for the better. We understand the challenges that the technology industry faces as they relate to inclusion & diversity, and pledge to be part of the solution and at the forefront of change.
We build STEM careers earlier. We proactively cultivate interest in STEM and create new opportunities for young women and girls via our strategic partnerships and our very own 15 for 15 Scholars program. Through our employee resource groups and events such as International Women's Day and Pride commemorations, we fully support and partner with community groups to increase interest, access, and insights regarding opportunities in technology.
Benefits
Flexible working – non-standard work hours, telecommuting, job sharing, temporary travel hiatus
Paid Maternity
Maternity Benefits
Healthcare
Annual Leave: Total days of annual leave is subject to the country of employment
Mentoring
Inclusion & Diversity Strategy
Awards & Accreditations 
Europe Top Employer 2019
Company Values
We believe everyone counts.
We change things for the better.
We deliver with excellence.
We innovate with passion and purpose.
We act with integrity and respect.
Case Studies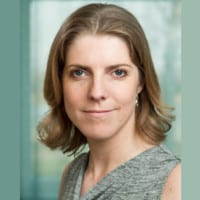 Fighting unconscious bias as a woman in tech – By Mirjam van Olst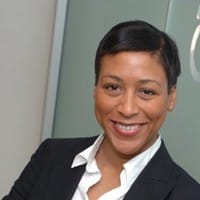 From coder to leader – By Pam Maynard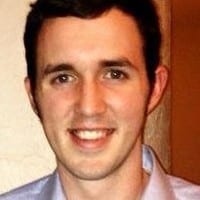 Fatherhood at Avanade – By Sean Kaveney

Homecoming: Carol Gobby – By Avanade News
Social Media