Find out more about our current opportunities here.
About us:
Our purpose and role
CQC is the independent regulator of health and social care in England. We inspect, monitor and rate a wide range of services, including care homes, hospitals, dental services and many more. We make sure those services provide people with safe, effective, compassionate, high-quality care and we encourage them to improve. If we find poor care we will take action to protect people. We also use our insight and independent voice to promote a national conversation on safety across health and care sectors and systems.
Diversity and inclusion:
Our diverse teams allow for a more creative and productive environment. They bring different viewpoints, knowledge and experience.
Our new three-year 'Diversity and Inclusion strategy – Our Inclusive Future' sets out our ambitions and journey to help achieve our vision of being a truly inclusive organisation where all our people are valued, can thrive and make a difference.
GENDER EQUALITY & IDENTITY AT CARE QUALITY COMMISSION
We have a duty to publish equality objectives to meet Equality Act 2010 regulations. These equality objectives cover 4 years, because that is in line with the regulations.
Our strategy gives us new opportunities to help reduce inequalities. Our five equality objectives are priorities and aim to help to deliver equality for:
people who use health and social care services
people working in health and social care
health and care providers that we regulate
our own workforce
GENDER QUALITY NETWORK
CQC is a good employer for women, but we want it to be an outstanding one.
The aims of the Gender Equality Network:
Provide a collective voice on issues relating to gender equality
Enhance peer networking and relationships
Encourage development and leadership opportunities
Support CQC to set the benchmark for support offered to parents before, during and after parental or adoption leave
Create a sense of community across geographical, workplace and directorate boundaries
Work with the other staff equality networks around issues that disproportionately impact women who identify as BME, LGBT+, disabled and carers
Support the overall diversity and inclusion objectives of CQC.
Our Values:

Join the Journey
Inclusivity and Culture
Benefits:
HOME & FLEXIBLE WORKING AT CARE QUALITY COMMISSION
Home working is standard at CQC, with all management within the organisation being flexible and working with staff with caring needs.
PARENTING & CARERS AT CARE QUALITY COMMISSION
Home working is standard at CQC, with all management within the organisation being flexible and working with staff with caring needs.
EMPLOYEE ASSISTANCE PROGRAMMES AT CARE QUALITY COMMISSION
Care Quality Commission employees have access to PAM Assist who provide an extensive online information portal, 365 days a year, 24 hour telephone helpline, structured telephone counselling, UK-wide face-to-face counselling and Cognitive Behavioural Therapy.
PENSION
We want to help you plan for your future. When you start in your new role with us you will join the NHS pension scheme. Or, where appropriate, Nest, the government-backed workplace pension scheme.
FREE, UNLIMITED ACCESS TO HEADSPEACE
We offer free, unlimited access to Headspace, a popular meditation app. It has hundreds of guided exercises for meditation, sleep, focus, and movement.
24-HOUR EMPLOYEE ASSISTANCE PROGRAMME
Our employee assistance programme offers confidential 24-hour counselling for you and your family.
CYCLE TO WORK
Keen and aspiring cyclists can take part in our government backed Cycle to work scheme. It allows you to lease a bike and cycling equipment up to a value of £5000.
MATERNITY AND ADOPTION LEAVE
You can take up to one year of maternity or adoption leave. If you meet the minimum length of service with us, we offer:
26 weeks of leave at full pay
a further 13 weeks with statutory maternity pay (SMP) or statutory adoption pay (SAP)
the remaining 13 weeks as unpaid leave.
PATERNITY LEAVE
If you have completed 12 months of service you can take 3 consecutive weeks of partner support leave at full pay. You must use this within 56 weeks of your child's birth or adoption date.
CHILDCARE SUPPORT
You can apply for tax-free childcare support through the government led scheme.
PARENTAL LEAVE
We offer up to four weeks of unpaid parental leave per child each year. You can take up to 18 weeks in total before your child's 18th birthday.
EMPLOYEE NETWORKS
We have multiple employee networks to ensure everyone feels heard and appreciated. These include:
Race equality network
Disability equality network
Action for race equality network
LGBT+ network
Our Technology Community:
CQC is changing. Our newly-formed Technology unit is helping CQC to become a smarter, more flexible and insight-driven regulator. The unit helps teams across CQC make the best use of technology in their work. They do this by providing high quality digital services that reflect how health and care is changing.
Join us and you could use your skills and knowledge to help us transform our organisation. You'll not only gain experience that will shape your career. Your work will impact the millions of people who use health and social care in England each day. Working in tech at CQC is more than just a job. It's a chance to make a real difference while doing what you love.
Engineering
Build, maintain and support digital solutions that achieve CQC's goals. We use several platforms including Microsoft Dynamics 365 and PowerPlatform.
Use automated QA (quality assurance) testing to embed quality in our design and build processes. Apply QA processes in our cloud based, evergreen environment.
Lead on digital service delivery for CQC's transformation programme. Work closely with our suppliers and partners, and test their work, making sure we are ready to push our new services live.
Use plaform engineering and modern DevOps practices to make sure our Microsoft Azure Cloud infrastructure is secure, scalable and regularly updated.
Potential roles in this team include DevOps Engineer, Software Engineer and Applications Development Manager.
Application support
Help people across CQC to understand and use our business systems.
Manage the process of making small changes to our business systems.
Improve services for our users through incident, problem and change management.
Create and carry out CQC-wide training on our business systems and the tools we use.
Potential roles in this team include Application Support Analyst, Technology Trainer and Data Manager.
Architecture
Provide specialist advice on the technical infrastructure we need to carry out our strategy and new ways of working.
Lead the design and build of modern, versatile technology platforms to achieve our organisation's goals.
Embed user-centred security and service design across the organisation.
Potential roles in this team include Solutions Architect and Enterprise Architect.
Operational Business Services
Provide a great hybrid working experience for everyone at CQC using effective IT systems and equipment.
Work with our external partners to help everyone at CQC use and troubleshoot their IT systems and equipment.
Ensure updates and changes to our systems and equipment run smoothly.
Make sure our systems are secure, our information is protected, and risks are well managed.
Potential roles in this team include Information Security, Accessibility and Assistive Technology Lead, and Service Delivery Manager.
Case studies: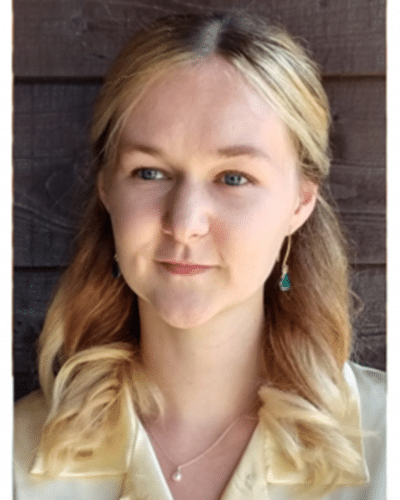 "I joined the CQC in April as a graduate after completing a 13 week full-stack development program. During my first few months in the DevOps team I familiarised myself with the concept of cloud computing. I also prepared for the AZ-900 Microsoft Fundamentals exam which I sat in May. Since then, I have trained in Azure administration, Power Platform and Dynamics. I have also worked with a Senior DevOps engineer to create pipelines in Azure DevOps. I'm now learning Terraform and PowerShell and recently created my first pipeline. I have found CQC an extremely welcoming, driven and friendly place to work. And I'm excited to delve deeper into DevOps."
Bethan Vaughan
Junior DevOps Engineer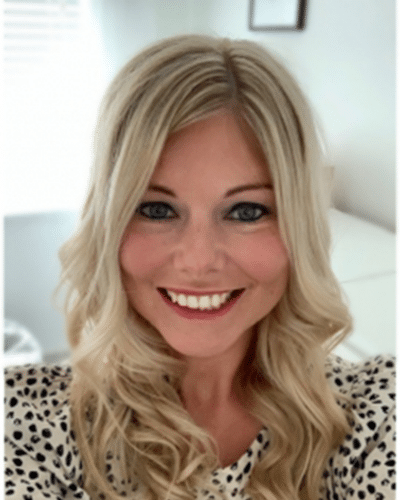 "CQC provides a great working environment through values, training, support and collaborative working. Not to mention the purpose: 'We make sure health and social care services provide people with safe, effective, compassionate, high-quality care and we encourage care services to improve'. This is close to my heart and I love working for an organisation that can help make this happen."
Amanda Coughlan
Major Incident and Service Improvement Manager
Social media: