Find out about our current opportunities here.
Every voice matters.
We're committed to placing inclusion at the heart of everything we do, and we're not looking for you to fit in with our culture – we'd love you to add to it.
We want you to help us think differently. We believe that if everyone can bring their own unique experience and background then, together, we can spark better solutions for our colleagues, customers and environment. Having the right values at the heart of Centrica is essential to our success. By living our values, we will be better able to fulfil our purpose and satisfy the changing needs of our customers.
We're looking for passionate, original thinkers who love solving problems. Diversity is key, we want individuals from a variety of backgrounds, ages, and perspectives. We know a diverse mix of people and skills make up the best teams. Technology has never been more accessible and there are more ways of learning that are recognised as valid. It is not essential to have studied technology at university or college.

Recent events, from the global pandemic, police brutality in the US, anti-racism campaigns, to the tragic passing of Sarah Everard, have shone a spotlight on the systemic inequalities that persist across society.
At Centrica, we know that trusted and successful businesses represent the communities they serve, and get the best from their people by recognising diverse perspectives and respecting and valuing differences.
But we also know that good intentions don't always lead to tangible outcomes. So we're making sure we take meaningful action to create lasting change and build a more equal, diverse and inclusive workplace.
Benefits: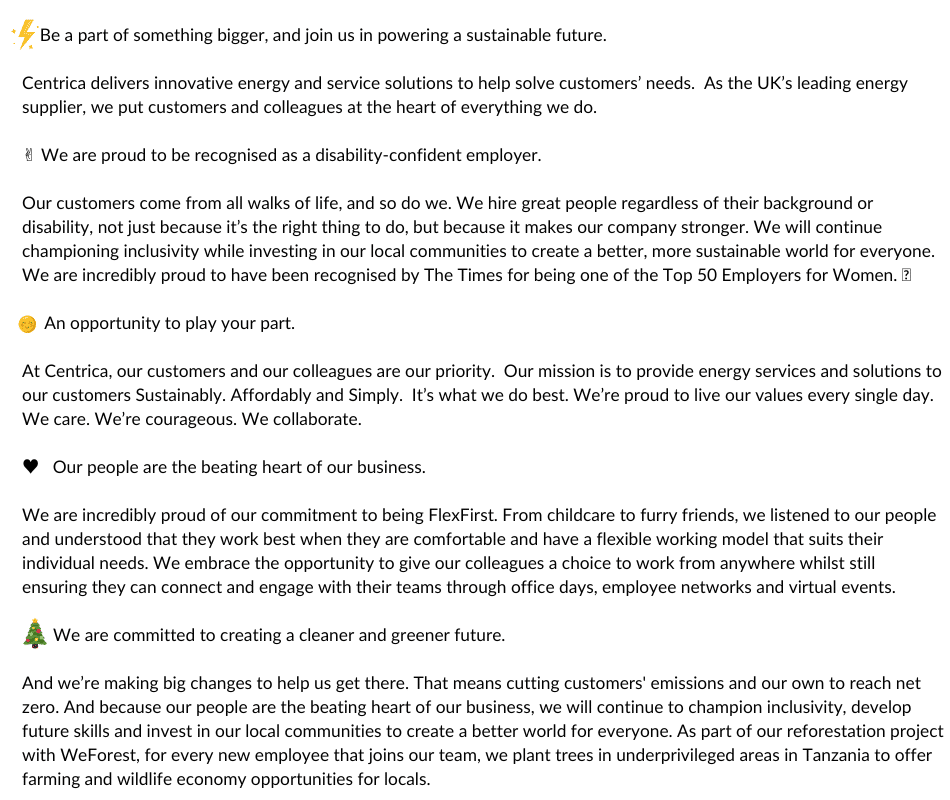 About us:

Centrica|

Social media: