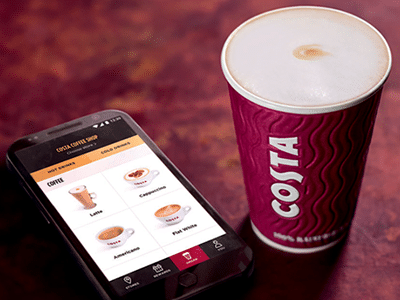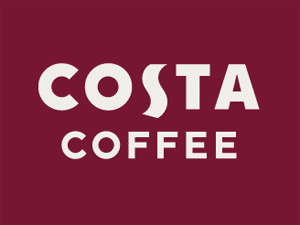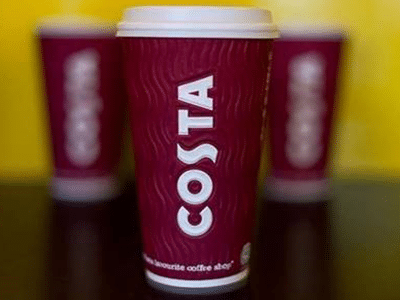 Find out about our current opportunities here.
A mission to become the world's number one coffee brand, so whether you're at home, at work or on-the-go, as a Total Coffee Company, we're proud to provide our customers the opportunity to enjoy their favourite Costa coffee, wherever, whenever, whatever the occasion.
It's a big vision and one almighty challenge, but with a passion for what we do, the courage to follow our convictions and the support of a warm and trusting environment, we'll get there.
About us
In 1971 the brothers Bruno and Sergio Costa set up a Roastery. Four years later they had opened their first coffee shop in London. From tiny beans, great big Mochas grow, and today we're the UK's favourite coffee shop, with over 2,400 stores here alone. We also have 1,400 stores in 31 international markets. Plus more than 8,000 Costa Express self-service machines dotted across the world. We've always believed that quality coffee, served in the right way; on the right occasion is more than just a drink. It's a feeling. An experience. We focus our collective passion and expertise on creating a combination of authentic, crafted tastes, convenience and community spirit. It's a combination made to leave customers smiling, whether they're meeting friends at their local Costa or picking up a Caffè Latte from a Costa Express machine. We want to be a sustainable coffee business, and that means investing in a sustainable coffee supply. Since 2008 we have worked with the Rainforest Alliance, and were the first UK coffee brand to source 100% Rainforest Alliance Certified™ coffee. Giving us the assurance that the coffee, or cocoa, we serve has been produced in a responsible and sustainable way. On top of that, we have also committed to recycling the same amount of takeaway cups that we put into the market by 2019.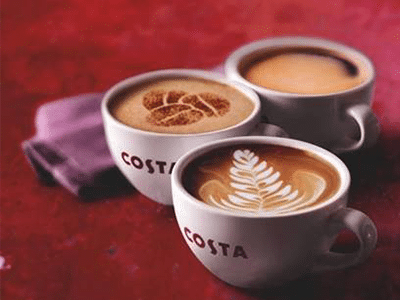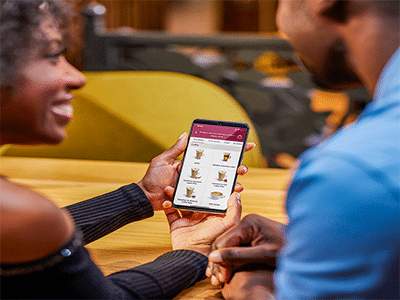 Diversity and Inclusion
We celebrate difference and believe that everyone should be able to bring their true self to work, in a culture that embraces diversity of thought. We advocate collaboration, transparency & listening to our people; no matter who they are or where they come from.
As part of this, our internal networks, Shine, Belong, Inside Out and Together help our people to connect and shape our future. We don't believe in putting people in boxes; instead we focus on inclusion, to make sure that there is something for Everyone.
Our Network Groups
We don't believe it's enough to say that every single person at Costa Coffee matters. We like to show it. Our Inclusion & Diversity networks are one of the ways we do so.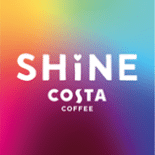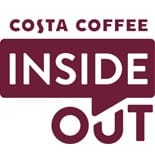 Company Values
At Costa Coffee our culture drives collaboration, innovation, and allows you to build a purpose-led career. When you're as passionate about people and coffee as we are, you want to share it with the world. Of course, inspiring the world to love great coffee is easier said than done, but that's all part of the adventure.
Every day at Costa is a chance for you to own, to back yourself, think fast, & build partnerships with like-minded people who embrace our values.
Passion
At Costa, we're passionate about sharing our love of great coffee with the world. We pour our hearts into serving an awesome Costa Coffee experience to our customers and teams. Our passion for coffee and for people fills our cups with fun and happiness. We are dedicated and inspired to bring a great coffee experience to the world.
Warmth
Our coffee is great, but it's our warmth that makes the experience awesome at Costa. Our team's genuine and welcoming nature permeates Costa. Our values are not froth; they're what bring richness to all our actions. We're grounded, bold, and committed, but don't take ourselves too seriously. We care about our communities and our environment, where we empower people to help create a more sustainable world.
Courage
At Costa, ideas are always percolating, but don't sit long on a back-burner before turning into action. With a strong blend of strategic vision and great execution, we deliver an awesome Costa Coffee experience. Our diverse cultures and brave ideas add to our innovation and make for bold actions. Our entrepreneurial attitude and problem-solving nature, combined with supportive leadership and a generous spirit, makes us bold, keeping us competitive in a fast-paced industry.
Trust
Shared accountability is what makes us who we are. We're valued for what we bring and trusted in what we do. We not only create great coffee, but we also create exceptional experiences through challenging opportunities, a fast-paced and dynamic workplace, and supportive teamwork. Here at Costa, we don't settle for average; we're committed to growing both the business and our people. We see our cups at half-full, and we're always filling it with opportunity.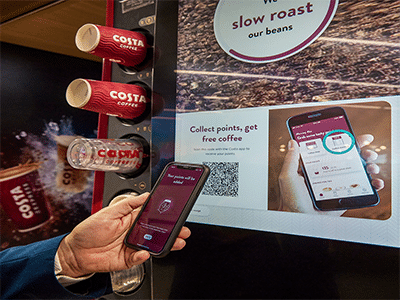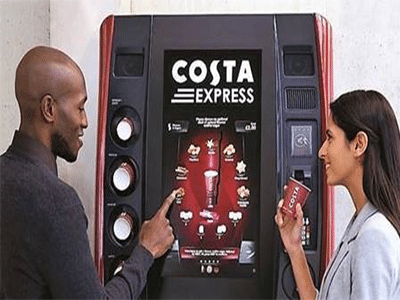 Benefits

Follow us on social media