About us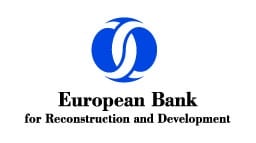 The European Bank for Reconstruction and Development was founded in 1991 when Europe's former communist countries were building new private sectors and democracy. Today we invest in changing lives across three continents.
Owned by 66 countries, the EU and the EIB, we provide project financing for banks, industries and businesses. We also work with publicly owned companies to support privatisation, restructure state-owned firms and improve municipal services.
Wherever we invest, we promote policies that boost the business climate.
We are also a world leader in the area of climate finance and the green economy.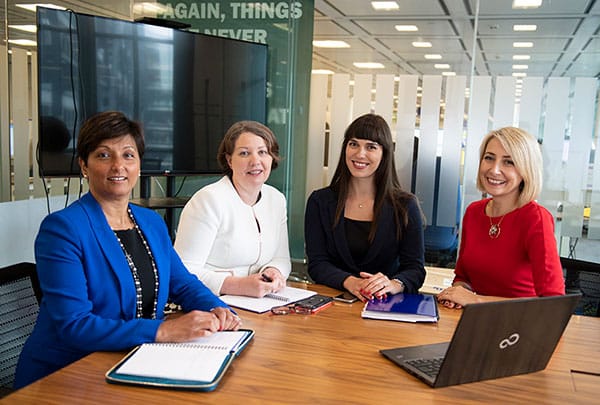 At the EBRD we seek to ensure that everyone is treated with respect and is given equal opportunities.
We are proud to be EDGE certified, which demonstrates our commitment to gender equality and we are now striving to increase the number of women holding senior positions by aiming for a 50:50 gender split on our succession plans.
We have recently recruited four senior women into our IT department, which means there is now an equal gender split on their leadership team.
Our new Associate Director for Insight & Innovation Ecaterina Harling, says she feels well supported at the EBRD.
"The EBRD is great at providing networking opportunities for its female employees – within IT we regularly meet both formally and informally and there is plenty of training available, including specific training for women in IT. The Bank is also amazing at supporting a good work life balance; we have a parents network and great flexible working arrangements".
Visit us for our latest career opportunities at https://jobs.ebrd.com/

______________________________________________________________________________________________________________________________________
Work with us
The EBRD invests in changing lives – a mission that couldn't be achieved without its employees. With staff coming from dozens of countries, our workforce is as diverse as our portfolio. The EBRD recruits talented and driven individuals to work in our London headquarters and resident offices spread across the countries where we invest.
To find out more and for a full list of our current vacancies, please follow the link below:
https://jobs.ebrd.com/search/?q=&locationsearch=

______________________________________________________________________________________________________________________________________
Diversity & Inclusion
The EBRD's mission is to foster the transition towards open market-oriented economies and to promote private and entrepreneurial initiative in its countries of operations. EBRD's client base is highly diverse and anticipating and meeting the needs for transition takes ideas, energy and innovation. Diversity is one of the Bank's core values, which are at the heart of everything it does. A diverse workforce with the right knowledge and skills enables EBRD to connect with its clients, be more creative, make better decisions and attract, retain and motivate the best talent. EBRD staff are already characterised by their rich diversity of nationalities, cultures and opinions and the EBRD aims to sustain and build on this strength. The EBRD seeks to ensure that everyone is treated with respect and is given equal opportunities.