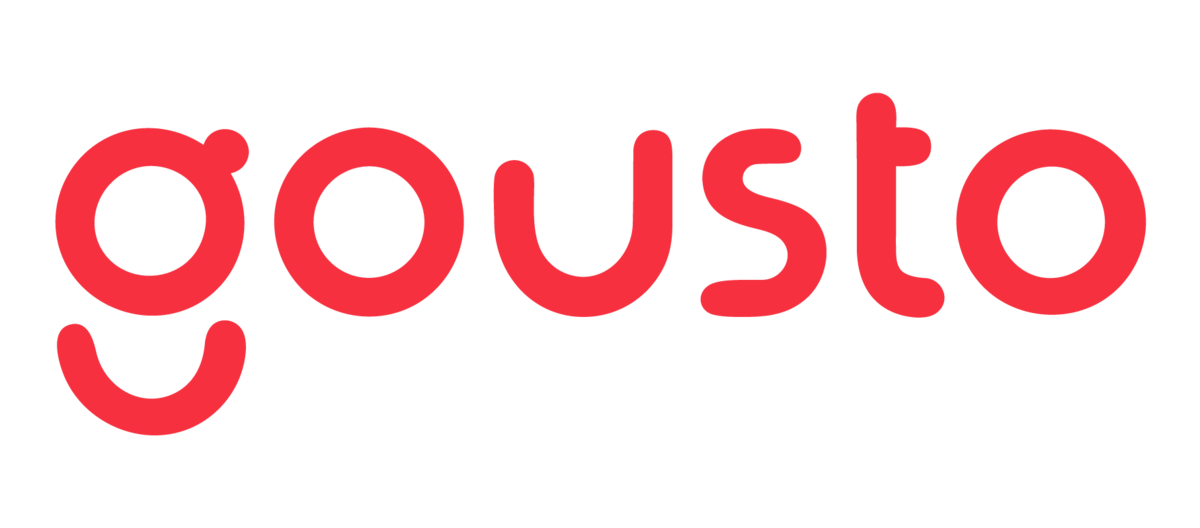 Who are we?
Driven by data and a love of food we're a recipe box company that's passionate about our team and our customers.
We're also one of the fastest-growing companies in the UK.
Although our business is getting delicious homecooked meals on dinner tables around the UK, we like to think of ourselves as a tech company that specializes in food – rather than a food company that's powered by tech.
The Team
We're obsessed with results and we love working together to overcome obstacles. We seek out people with the enthusiasm to try new things and the drive to get things done.
Our guiding values – dream, deliver and care speak to our commitment to innovation, our ambition to accomplishing goals at speed, and our deep respect for the people we work with. We welcome new ideas and fresh insight.
Our office is buzzing with different cultures and backgrounds and that's exactly how we like it.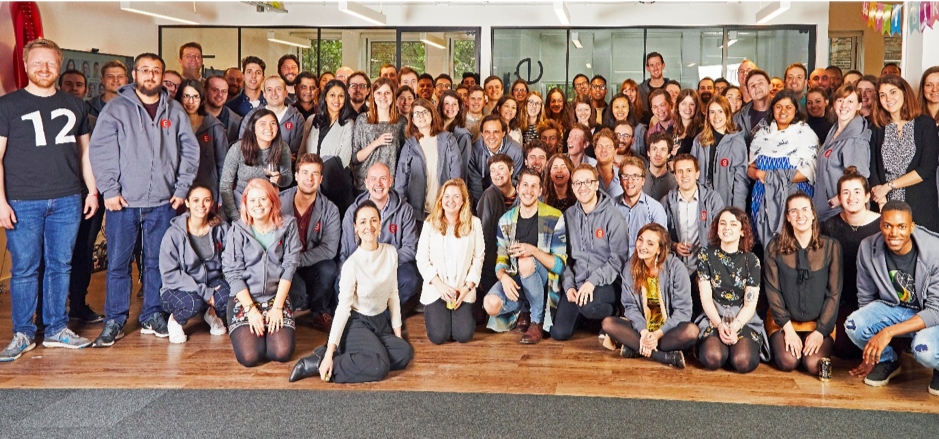 Company Benefits
At Gousto we feel it's massively important to hire adults and give them the freedom to get things done. We don't judge your performance by hours at your desk, but by the impact you have. While our office hours are 9am to 6pm, as long as people attend the morning stand-up for their squads the hours are flexible around this. Our only requirement is that you follow our ownership principles and Put Gousto First. Flexible working is widely practiced, but we are not a remote company and the majority of the time should be based in our Shepherd's Bush office.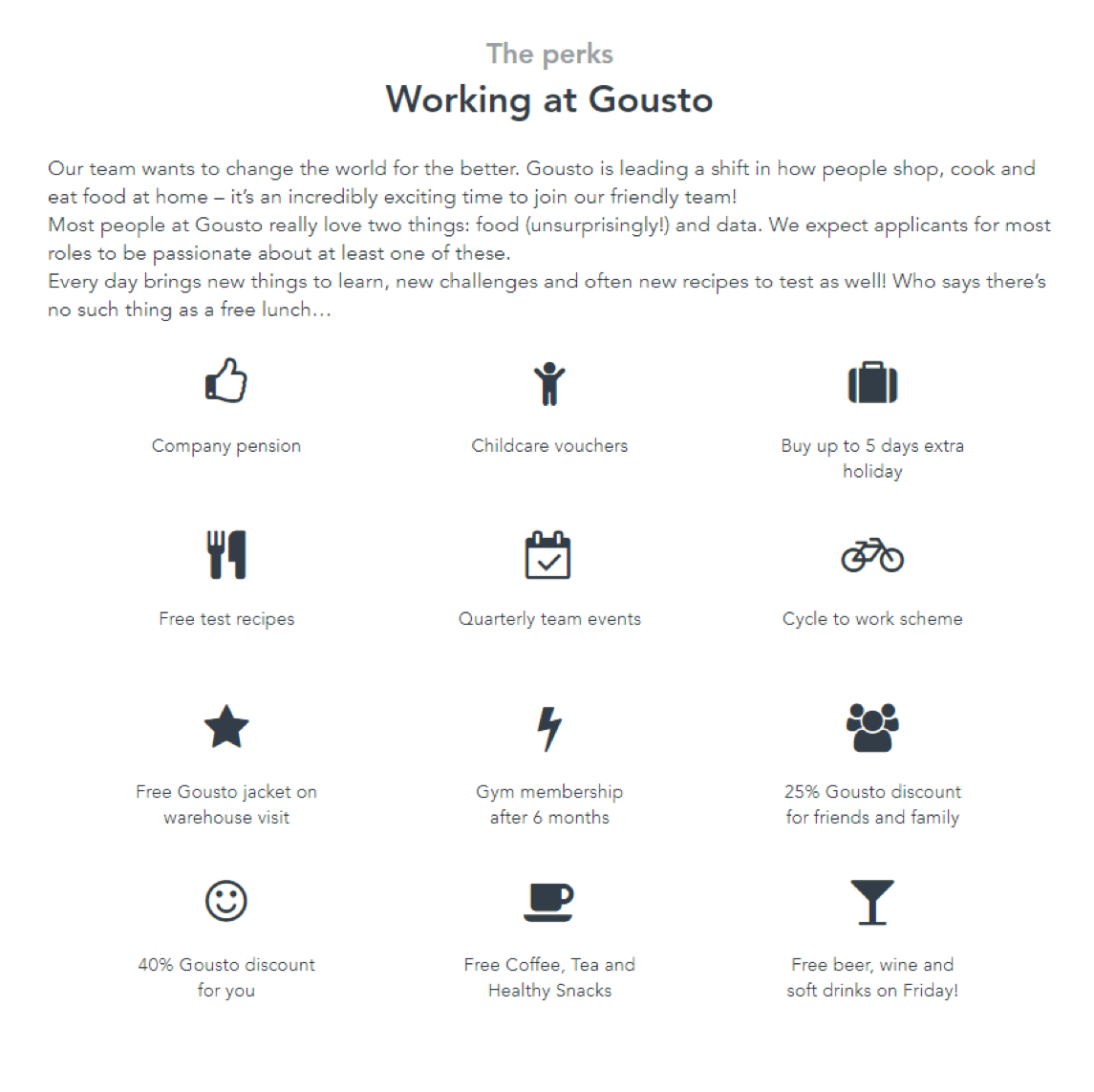 Alongside all of the above we offer:
"Tech 10%" – use every other Friday to sharpen your own skills and work on your own projects
25 days of holiday (plus bank holidays) increasing by a day each year up to 30 days
Dr Gousto Healthcare via Babylon Health
Access to Gousto Academy training courses and MORE!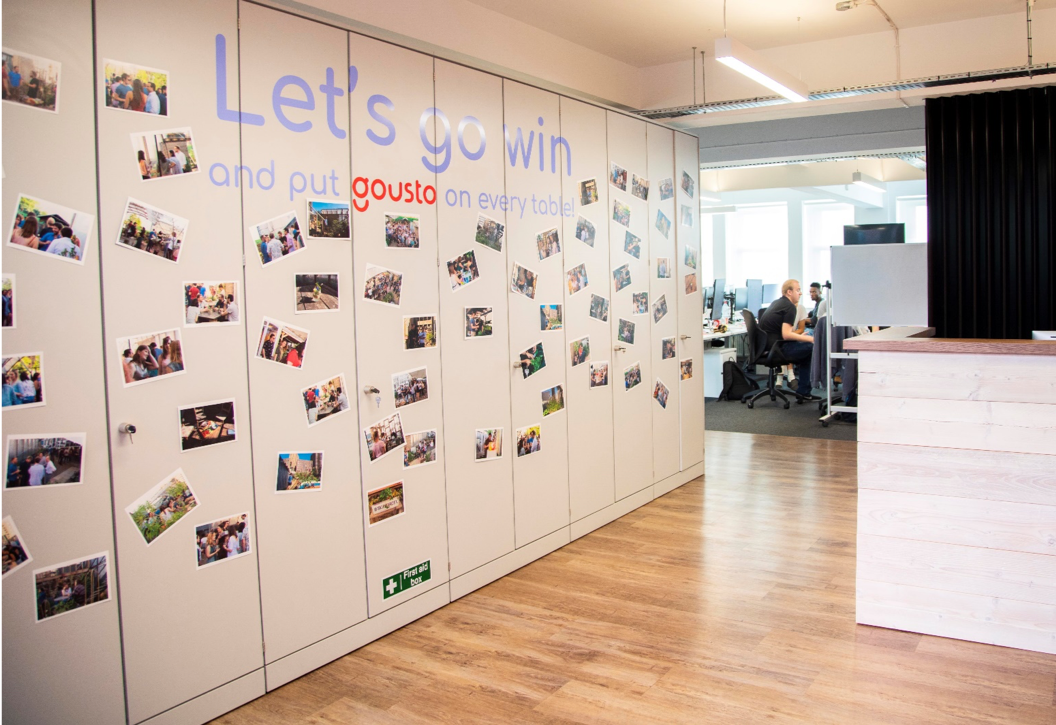 Equal Opportunity
We are hugely committed to equality of opportunity in all areas of Gousto. We employ over 20 nationalities and think it's deeply important to have both genders represented in all functions and levels. All individuals will be treated in a fair and equal manner and in accordance with the law regardless of age, disability, gender, pregnancy and maternity, marital status, race, religion or sexual orientation.