Find out about our current opportunities here.
Diversity and Inclusion:
Knowledge Drives Progress, Diversity Makes Us Stronger
We believe that diversity is a strength, and we believe that bringing together a diverse range of people, communities, and opinions is beneficial to the customers and communities we serve, to our colleagues, and ultimately to humankind. Pursuing diversity is both the right – and the smart – thing to do.
We are committed to ensuring an equitable, diverse, and inclusive environment in which colleagues can use their energy and ambition to make a difference at work, within the community, and in the world. We have made progress, but we recognize that we still have work to do. We are committed to ensuring that colleagues around the world can contribute, be heard, and be inspired.
Colleague Resource Groups (CRGs)
Our company-wide colleague resource groups are open to everyone. Each network, coordinated by our parent company Informa, is designed to provide support and opportunities, a space to share experiences, inform business programs, and raise awareness of important issues.
Find out how are colleagues are benefit from our CRGs in our Diversity Q&A.
Wellbeing
We are committed to promoting work-life balance, wellbeing, and flexible working, creating a more equitable organization. Our goal is to empower our people with the resources, incentives, and flexibility they need to enjoy success on the job and to live a healthy, balanced life. To help achieve this, we now offer a balanced working policy for all our colleagues globally.
An Equal Opportunity Employer
We are proud to be an equal opportunity employer. We will always uphold the principles within the eInforma Diversity and Inclusion Policy. Informa also publishes a UK Colleagues and Pay report each year as part of government gender pay gap reporting and shares information on our approach to talent diversity and inclusivity.
Read the latest Informa UK Colleagues and Pay Report 2020, or see the 2019 Colleagues and Pay report here.
The More We Know, The More Effectively We Can Act
We have created a Social Justice Hub to share some of our Diversity, Equity, and Inclusion commitments, collaborations and our progress in action. Within this hub, you can access curated collections of some of our relevant books and journals content in this area, much of it free to view or open access.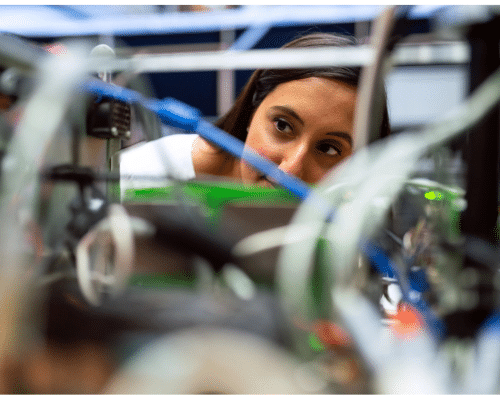 Diversity in academic publishing:
How can publishers help repair the 'leaky pipeline'?
Meet the People Working for Diversity, Equity & Inclusion
Women at T&F:
How do we help our people be the best they can be?
Women in STEM
About us:
Taylor & Francis is one of the world's leading academic publishers – and one of its most enduring.
For more than two centuries Taylor & Francis has been committed to the highest quality scholarly publishing, and this remains our goal today. Our purpose is to foster human progress through knowledge – something we've been doing since the Enlightenment. We aim to promote a positive future for everyone through our work.
Our imprints include Taylor & Francis, Routledge, CRC Press, F1000 Research and Dovepress. We've published over 145,000 book titles, and we publish over 2,700 journals.
Our mission
Our mission is to support, validate and connect the work of researchers and other knowledge makers, so that it can make the fullest possible contribution.
We empower learners, thinkers and doers with trusted knowledge that advances research and enriches lives. We bring together diverse people, ideas and opinions to validate and publish the experts, theories and truths that matter. And we've been doing this since 1798.
Our story
We've been advancing research and enriching lives since the 18th Century.
Taylor & Francis was founded in London in 1852, but our roots go back to 1798 when Richard Taylor launched the Philosophical Magazine, one of the first scientific journals. Routledge, which Taylor & Francis acquired in 1998, was also founded in 1852 and is now considered to be the leading English-language publisher of humanities and social sciences. The merged company has become one of the top five research publishers globally.
In 2003 we acquired CRC Press, best known for titles in engineering, materials science, and mathematics. In 2004 Taylor & Francis merged with Informa, and has been its academic publishing division since then.
More recent acquisitions include Dove Medical Press in 2017, which specializes in medical journals; and, in 2020, F1000. F1000 provides open research publishing venues that support data deposition and sharing to research funders and institutions. These include the European Commission, Wellcome and the Bill & Melinda Gates Foundation.
Today our brands advance knowledge across humanities and social sciences, science and technology, engineering, medicine and healthcare.
Read more about our history.
A commitment to people and knowledge
Knowledge empowers people to think, do and be more than they ever could before.
As a global publishing company that believes in making top quality research accessible to more people all around the world, we strive to:
bring together diverse people, ideas and opinions to publish the experts, theories and truths that matter
champion the curious, and give them access to the knowledge and learning they want, the freedom to act upon it, and the trust to use it responsibly
be a catalyst for meaningful, positive change in society – to enrich all of our lives.
We're interested in working with the brightest minds to help make the world a better place. Find out more about working with us, or joining us as an author.

Social media: