Guardian Media Group (GMG) is a leading global media organisation, the publisher of the Guardian, which celebrates its 200th anniversary in 2021, the Observer and the Guardian.com, which attracts over 200 million global unique browsers each month. We are renowned for our groundbreaking independent journalism and our award-winning digital products.
About our Product and Engineering Department:
We're committed to a digital-first strategy and in order to achieve this, we're expanding our team.
Development of digital products is central to the Guardian. You could be building the products that showcase our progressive and independent journalism, crafting the tools that journalists use to write their stories, developing the services that allow those stories to be distributed across the globe, or safeguarding our financial future.
We need people who love a challenge and are willing to successfully tackle difficult tasks, contribute to their team and learn on the job. Our engineers enjoy learning and sharing what they learn and they get to work on some unique challenges.
We work in cross-functional agile teams that we trust to take on the problems and objectives that they are given. All development is based in London in the same offices as our journalists and editors.
Find out more about our Product and Engineering vacancies here.
A Day in the Life
We have a "Day in the Life" blog in which we interview one of our Product and Engineering colleagues, they reflect on their career and experience at the Guardian to date.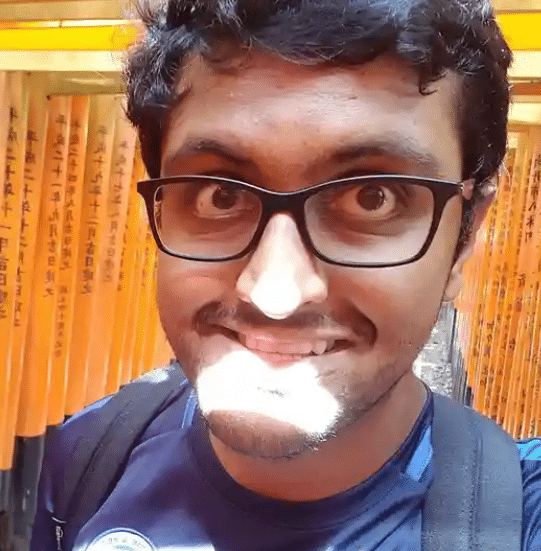 Mahesh Makani is a software developer who humorously calls himself a "person who can do code everywhere." He started coding when he was in sixth form at Woodhouse College in Barnet north London, and went on to study physics at the University of Sussex in Brighton, before working as a developer.
What does a typical day look like for you at the Guardian?
I live in a village called Cuffley in Hertfordshire and before the pandemic and remote working, I commuted by train to the Guardian offices in Kings Cross in London. I could go from home to the office door in an hour. Now I wake up in the morning and I'm ready to go. I get my cup of coffee, and then – this is going to sound incredibly boring – I check my emails to make sure nothing has broken overnight! What comes after that can vary. There can either be work to continue from the day before or it could be straight to a daily standup meeting, where we get to speak to everyone in the team.
What work do you enjoy the most?
Pairing work is really interesting. This usually involves working with another developer, who may be on a different team – so someone who you wouldn't normally interact with. It's meant to be very collaborative, as it involves a lot of communication.
Working on the sorts of projects we do, there is always collaboration in some form, whether with a direct member of your team or cross-functionally. This means that ultimately the days and the work will never get boring.
From a developer's point of view, one of the best things about the Guardian is also the fact that all the code is open source. The transparency in that regard is quite rare and admirable.
Besides this, I like what the Guardian does – I like the values we uphold as a news organisation, and I was confident I would be working with like-minded individuals. Everyone is really friendly, warm and supportive.
Read more about Mahesh's Guardian experience here.
Hack Day

Every year we run a hack day where colleagues from across product and engineering, as well as other parts of the organisation, come together with a free-for-all with a side theme of 'try something new'. This was left to personal interpretation; whether it was trying a new programming language, attempting a new way of working or taking a different approach to a concept.
Previous Hacks includes a new internal tool for creating Recipe Atoms, which contain all the information about a recipe in a way that is easy for computers to understand; helping new readers orient themselves more easily in fast-moving live events; a Chrome extension that adds an individual's gender pronouns into Google Chat; and helping our users to better find accessibility resources.
Here is a selection of our best concepts and designs from the Hack Day in April 2021.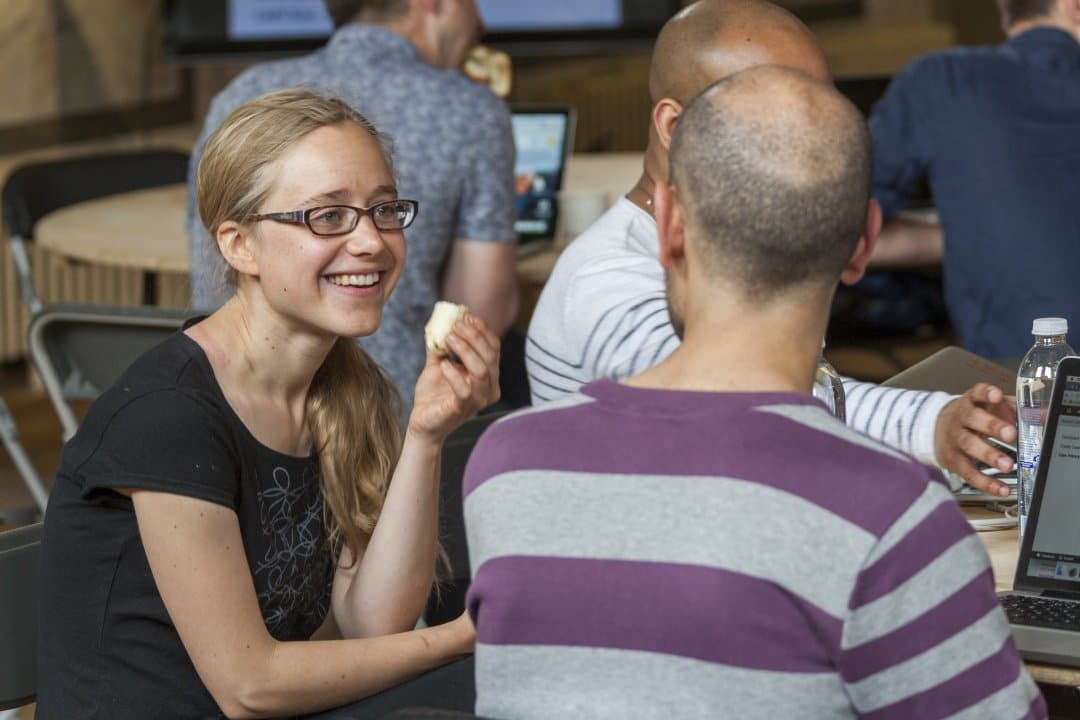 Diversity & Inclusion:
We welcome applicants with diverse backgrounds, different lived experiences and different perspectives. A diverse team means we can better reflect and engage our global audience.
We believe in hiring the best people from the widest pool, and also in including them, fostering a culture where people's voices can be heard and our employees look forward to coming to work.
We value and respect all differences (seen and unseen)in all people at the Guardian. We aspire to have inclusive working experiences and an environment that reflects the audience we serve, where our people have equal access to career development opportunities, their voices are heard and can contribute to our future. The Guardian actively encourages applications from BAME candidates.
Flexible working:
Due to the current pandemic, almost everyone is working from home until September. Once the situation enables people to commute and work safely from the office, we expect most people to be in the office at least 3 days a week. Once you are established in your team, it may be possible to support a minimum of 1 day a week in the office.
Benefits:
26 days annual leave per annum (with the option to purchase more)
Age-related pension contributions
Life Cover
Income Protection
Healthcare
Sick Pay
Maternity/Paternity/Adoption/Shared Parental Leave
Flexible Working – 2/3 days in the office typically per week
2 Volunteering Days Annually
Dental Insurance
Eye Tests
Cycle to Work Scheme
Season Ticket Loan
Corporate Gym Membership
Payroll Giving
Employee discounts (shops/restaurants in the local area).
Compensation:
Generous pension scheme; if you contribute 5% then the Guardian will contribute 8-12% (depending on your age)
Up to 18 weeks of parental leave at full pay
Health and wellness:
Flexible working
Mental and Physical Health insurance and dental scheme
Multi-faith prayer room
Cycle to work scheme
Subsidised gym membership
Paid volunteering days
Annual season ticket loan
Vacation:
26 days annual leave and the option to purchase an extra 5 days
Hiring process for our Product and Engineering department:
Our Product and Engineering interview process involves two stages (currently operating remotely).
A face to face interview via Google Meet
A pairing test
Find out more about our hiring process here.
What can I expect from the interview process?
We aim to be as fair and transparent as possible in our hiring process. Similar to other organisations, there is a face to face interview, followed by a pairing test.
Read more about what to expect here.