Check out our latest vacancies here.
About Us
At TSB we're here to make banking better for everyone.
We offer friendly, honest and convenient banking that's designed to meet our customers' needs, not just ours. It's what makes us different – that and our commitment to the communities we serve. We want to make banking better for everybody. With around 6,000 employees across our nationwide network of branches and operating centres, we're dedicated to the 5 million customers across the UK who do their banking with us.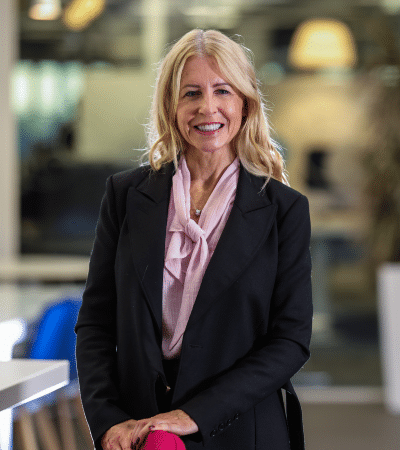 Led by our Chief Information Officer Cheryl McCuaig, we have around 1,500 dedicated technology experts working across TSB and our external partners.
We have a strong digital proposition at TSB and we're building on that to deliver an even better experience for our customers, colleagues and communities – one that has technology at the forefront. It's an exciting transformation and we're investing in an enhanced in-house capability to deliver it. You can read more about it here.
Truly diverse teams
At TSB we are committed to building a truly inclusive organisation that reflects the customers we serve. To us, inclusion means creating a workplace that values difference and where everyone feels welcome; with access to equal opportunities. To ensure that our workforce is reflective of the UK working age population, we've set intersectional goals to achieve by 2025. Our Inclusion plan has a particular focus on disability, gender balance, race and ethnicity, sexual orientation, gender identity and social mobility
What you give
Here's the deal. We ask you to promise that when you join us, you'll get stuck in and learn new skills. We're looking for people who care about the wider community and the positive impact they can make. We ask you to bring:
• Your true, brilliant self
• Passion to make a difference to the lives of our customers, colleagues, communities and the
environment we live in
• Your great ideas on how to continually improve what we do
And what you get back
In return, we'll make sure you have worth career experiences in an inclusive and supportive working
environment. We'll trust you to make decisions that matter and make things better for customers, colleagues and local communities.
On top of that, we promise:
• A rewards and benefits package which gives you more of what matters – myTSB
• The opportunity to shape a career that works for you
• Flexibility to balance work and life
Come and join us, your TSB journey starts here!
Social media