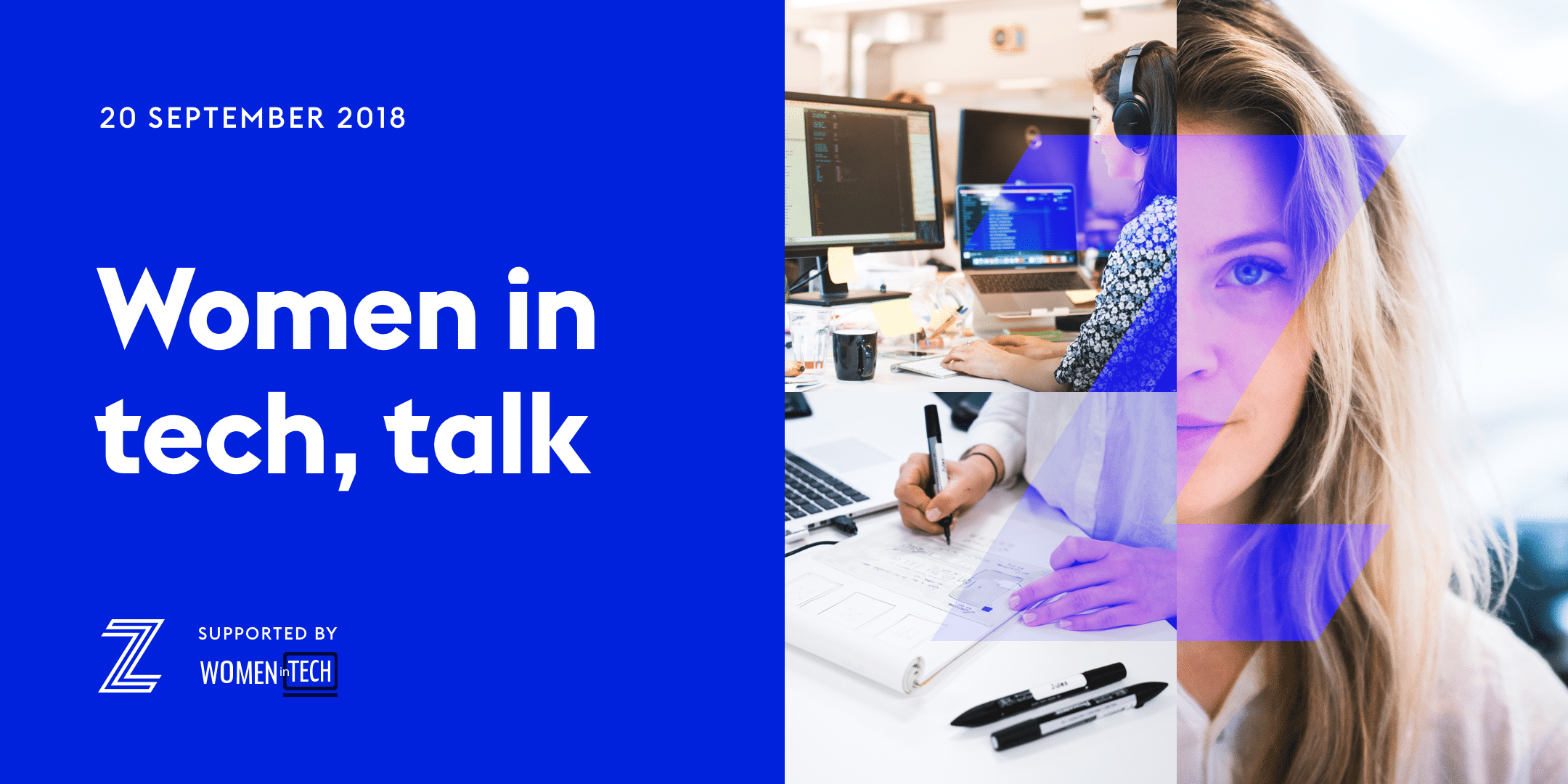 Women in Tech networking event with Zone Digital
Join us for an inspiring and lighthearted evening celebrating ladies' innovation in tech, as hosted by Zone, supported by Women in Tech.
Who: All women working or aspiring to work in the tech and/or digital arena.
What: An after-work celebration and networking event hosted by the female experts shaping Zone's technological future. Listen to inspiring talks from women making waves in the London tech and digital space, then feel free to chat with them over pizza and prosecco. Tickets are free but limited.
Agenda:
18.30 – Doors open for networking and refreshments
19.00 – Guest speakers begin
20.00 – Networking with pizza, prosecco, and other refreshments served
21.30 – Doors close
Guest Speakers: Topics will be announced shortly
Patricia Campbell, Business Analsyt @ Zone – Patricia will share her insights from her work in leveraging life coaching and NLP skills when interacting with stakeholders to ensure the most optimal end result for her team and the client.
Sofie Jensen, Principle Consultant & MD @ SoJen (currently working with The Economist as Tranformation Delivery Lead) – https://www.linkedin.com/in/sofie-jensen-agile-consultant/
Nicole Soames, Best Selling Author and CEO of Diadem – Confident Communication Powered by Emotional Intelligence: Your ability to influence and persuade others plays a powerful role in all aspects of life. Communication lies at the heart of what it means to be a strong influencer and a master negotiator. The secret to success is to leverage your emotional intelligence to communicate effectively and with appropriate confidence. Vital skills in this digital world.
Why: It's a great opportunity to make new friends, build connections, and learn about the amazing work being led by women in the tech and digital space.
**You must present an Eventbrite ticket to attend this event!**
Find out more and register for free by clicking here!