We interviewed Kristina Burwood-Ansell, Head of National Client Architecture at Experian on her experience and thoughts on women in tech.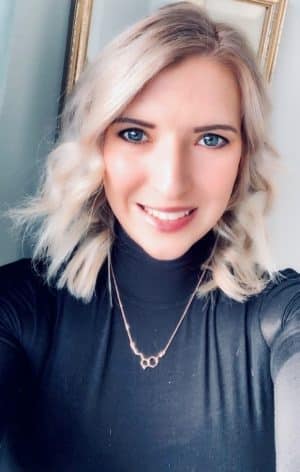 What does your job role involve?
My role involves understanding our clients' customer journey and shaping solutions that showcase these capabilities.  It is a key objective of mine to ensure we answer our clients' problem statements whilst recognising the ability to service, deliver and evolve with our clients.
What made you choose a career in technology?
I initially chose Experian as they offered a graduate scheme with exposure to many different functions within the business.  My most recent move has been to Client Architecture, which attracted me as it resounded with my technical curiosity whilst allowing me to understand our clients' problem statements and really make a difference to them.
Did you study an IT or technology related subject at A-Level or University?
No.  I chose to study Maths and Sciences at A-Level and to read Economics at University.  Whilst I didn't explicitly study technology, the skills I learnt in my studies I found to be very transferable to the industry.
Did you get any work experience in IT or technology before this role?
Previous to this role I held a Product Management role for API-based offerings, which played to my inquisitive nature to explore the technical elements.
Do you think there is a lack of females in the IT and tech sector?
My view is that this is changing and I am seeing and interacting with evermore females in the sector.  I can only see this continuing to grow.
Do you find there is a stereotype that a career in IT or technology is just for men?
I find there to be several stereotypes in many different professions, within IT one stereotype is male, however I don't believe this should be seen negatively.  Anywhere there is a stereotype also exists the opportunity to make an impact and challenge the perceived norm.
What would entice women to study technology related courses?
Understanding that the application of technology-based courses doesn't necessarily lock you into certain types of roles.  The skills are very transferable and there is a plethora or jobs underneath the IT and tech banner.
Are there barriers when it comes to women getting into tech?
I have never experienced any barriers, in fact it is often quite welcome to see a female approaching the tech sector.
How could we encourage more women to start a career in tech?
To encourage different entry paths from A-level age, such that young women understand the different routes and options available to them.  It is also important to educate on what a career in tech means, as the roles are varied and are applicable in almost every industry.  As a woman in tech I believe we should inspire and encourage more women by sharing our stories and experiences.
What advice would you give young women today at the start of their career?
That you are not bound by perceived stereotypes, by industry or by what you studied.  Many forms of education teach skills that are transferable across many roles.  Do not limit yourself and take the opportunity to challenge the status quo.