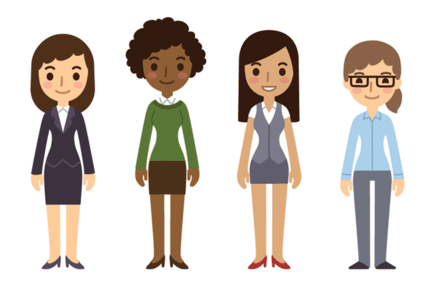 Following their CyberFirst Girls competition, GCHQ are setting up all female cyber skill classes in an attempt to widen the recruitment of girls in technology. There is currently a serious skills shortage within the cyber security industry as 90% of the cyber skills workforce worldwide is male.
By running all girls' classes, GCHQ are aiming to improve the confidence of teenage girls in cyber skills lessons and to hopefully increase the number of females in cyber security. Teaching boys and girls in different classes can help accommodate their different styles of learning. Girls will tend to reflect on what they've learnt and take time to answer questions, whereas boys tend to rush.
GCHQ want more teenage girls to get involved and build skills in cryptography, cyber-security, logic and coding. They have created the class as it has become apparent that cyber security is hiring from a small talent pool which is an issue due to the threat of cyber-attacks. In order for them to tackle these threats, they need to hire more talented staff from a larger talent pool.
With it being such a male dominated sector, it is important that cyber security have a balance of genders which can provide the industry with a variety of knowledge and skills.
Only 35% of the agency's overall staff are females, along with half of its senior leadership team. Not only do they want to have more of a gender balance, NCSC are wanting to attract applicants from both state and private schools to help increase diversity.
NSCS have already highlighted this month of threats to hack smart TVs and theft of insurance and legal documents leading to the 9/11 attacks. So, by creating the all females' classes for cyber training is enabling GCHQ and NCSC to address the gender imbalance, attract more young people into cyber security and help create solutions for these threats.