We interviewed Holly Gregory, Consultant Engineer at Frazer-Nash Consultancy on her thoughts and experience on women in tech.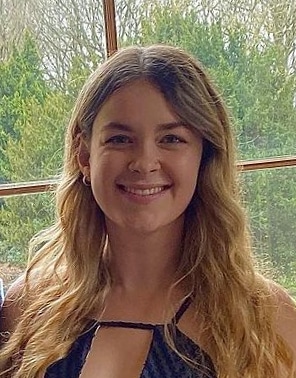 What does your job role involve?
My job role is in Cyber Advisory and I currently work on a government Cyber Defence Programme tackling and developing generation after next capabilities for countering cyber-attacks. My role is PM based but it helps to have a background in STEM to apply learning. My previous role at Frazer-Nash was working on the military satellite cluster – SKYNET6 – to ensure the future provision of services and before that at my old company I was developing the future class of nuclear submarine.
What made you choose a career in technology?
I love fixing things, seeing how things work and finding the answers to problems so although I completed a very different set of A-Levels, I knew engineering would be a good choice for me.
Did you study an IT or technology related subject at GCSE, A-Level or University?
I studied English Literature, French, Art and Physics at A-Level (and got an E in Physics…) but went on to do a Foundation Engineering year at university and then complete a Degree in Mechanical Engineering as I really wanted to pursue a career in STEM.
Did you get any work experience in IT or technology before this role?
I went straight from university into an engineering graduate scheme with no work experience. Work experience is always useful but shouldn't discourage people from applying to jobs they have no knowledge of!
Do you think there is a lack of women in the IT and tech sector?
Yes, we still see a bias of less women in STEM.
Do you find there is a stereotype that a career in IT or technology is just for men?
Whilst I would say there is a stereotype associated with IT and tech, I wouldn't say that it is that the stereotype holds up the idea tech is JUST for men. I would say the stereotype is that IT and tech is more accessible for men and that they tend to dominate in the workplace (arguably both true).
What would entice women to study technology related courses?
There's so much more to discover than what we see and think of technology on the surface – technology exists across so many industries and areas, not just IT and tech spaces. It's such a rewarding and exciting place to work and couldn't recommend it enough!
Are there barriers when it comes to women getting into tech?
The educational pipeline doesn't favour encouraging women into STEM – however, the workplace is adapting massively to move away from stereotypes and address the cultural shift that needs to modernise in many tech industries. I would say the key barriers are not being able to identify with the company/workplace as there's a lack of visibility of women role models demonstrated.
How could we encourage more women to start a career in tech?
Be open and flexible as a company – relax our job descriptions to ensure neutral language, really push to complete STEM outreach, spread the word to make it a more positive place for women.
What advice would you give to young women at the start of their career?
Don't listen to any imposter syndrome in your head – you're meant to be where you are.