We interviewed Shavana Peynado, Junior Developer at JourneyHero on her thoughts and experience on women in tech.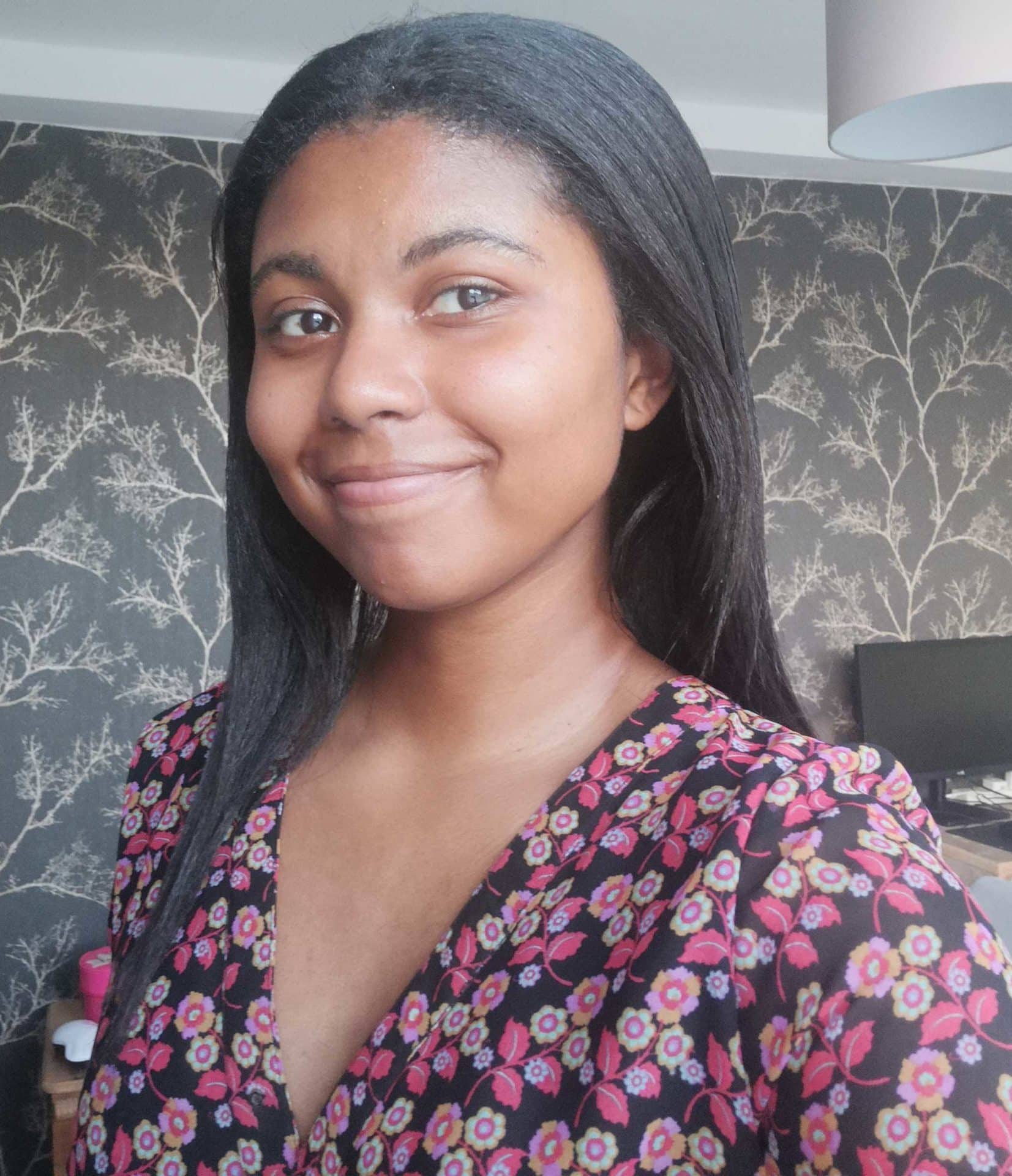 1. What does your job role involve?
I help develop the Android version of the JourneyHero app! I create new features and fix bugs on a day-to-day basis.
2. What made you choose a career in technology?
Technology is constantly evolving and the range of job roles and industries that fall under the Tech umbrella is huge! When I decided to take the plunge to career switch from Banking into Tech, it was pivotal to me that I wanted to make a difference in this industry by being an advocate of elevating and inspiring black women to put themselves forward to new opportunities so that they can change the dynamic in the tech space while supporting and empowering diversity and inclusion. I am strongly passionate about closing the gender gap in tech and looking into expanding my knowledge in the movement of making technology a force for good.
3. Did you study an IT or technology related subject at GCSE, A-Level or University?
Previously I have studied IT as one of subjects for my GCSEs however, I have never touched a line of code until April 2021.
4. Did you get any work experience in IT or technology before this role?
I didn't have any technical experience until I started a 30-week Full Stack Bootcamp with Black CodHer in August 2021. Furthermore, I can't stress enough on how transferable skills are extremely beneficial, they are abilities you have learnt throughout your work experience and/or university that are useful in your next job or new career path!
5. Do you think there is a lack of females in the IT and tech sector?
Without a doubt, there is a lack of women in the tech sector, there are many factors as to why there is an immense gender gap mainly due to women aren't considering technology careers due to the lack of female role models and accessible resources and information given on what working in the sector involves and because no one is putting it forward as an option to them.
Moreover, discrimination plays a part in the shortfall of women in IT, for instance, Black women remain heavily underrepresented in the technology industry. According to BCS (The Chartered Institute of IT) they make up less than 1% of the tech workforce in the US and the UK.
6. Do you find there is a stereotype that a career in IT or technology is just for men?
I feel that there are some assumptions that IT/Tech is just for males due to the industry mainly being male dominated as well as a few factors such as
Lack of promotion for women – Many of times women are passed over for promotions in the workplace. And often the only reason they are passed over is because they are women in which is unfortunate, because women leaders are great leaders in the workplace and deserve the same kind of opportunity as men.
Inequal interview questions about family, health and home life – sometimes women in interviews can be asked questions about their commitment to work, and how they intend to balance their other responsibilities as mothers or wives. These are unfair questions that can result in women not getting jobs that they are rightfully qualified for.
7. What would entice women to study technology related courses?
Strongly encourage women to join a community specialised for women that are currently or aspiring to be in the technology industry. Being part of a community gives you the chance to network, build relationships, receive support, access reachable and free resources. It provides a safe space to learn from and inspire each other while empowering the next generation to accomplish success.
8. Are there barriers when it comes to women getting into tech?
Definitely! Women are vastly underrepresented in the global technology workforce, without question the gender bias in a workplace has a vital part to play causing other factors to arise such as unequal pay for the same skills and the lack of growth opportunities in comparison to men.
9. How could we encourage more women to start a career in tech?
We need to educate women by providing work experience and resources to schoolgirls, taking part in lectures and Q&A panel discussions to raise awareness and encourage women to pursue a career in tech especially captivating women in tech who are returning to work as they possess developed skills and experience in which can reinforce the tech company.
10. What advice would you give to young women at the start of their career?
Find your tribe!
Be aware with who you surround yourself with, especially when you're in the process of building your career – you wouldn't want to be around a group that makes you doubt your abilities and skills. Find people who will support you in each stage of your career and respect you for your decisions. It's amazing to do everything by yourself but the truth is that you need help sometimes too. Your tribe will guide, uplift and inspire you in your career.
For the overthinkers and perfectionists that having a constant battle with imposter syndrome, have a look below of my list of ways of overcoming imposter syndrome…
Overcoming Imposter Syndrome (coming from one overthinker and perfectionist to another…)
Challenge those negative thoughts
Think of your failure as an opportunity to learn
Remember your success and accomplishments
Remember that you're skilled at what you do
Believe in yourself and be kind to yourself too