We interviewed Marina Arnaout, Customer Success Director at Marin Software on her experience and thoughts on women in tech.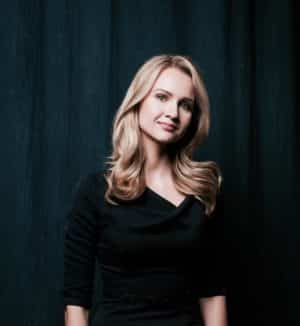 What does your job role involve?
As a Customer Success Director, I work with Marin Software's biggest clients in helping them develop digital strategies and embrace benefits of the software especially as it relates to customer intelligence and cross channel behaviour.
What made you choose a career in technology?
It is a dynamic and fast paced evolving industry. Part of the fun is writing best practices and paving the way.
Did you study an IT or technology related subject at A-Level or University?
My tech knowledge mostly comes from hands on experience; although currently, I am pursuing a masters degree at London School of Economics where I will be focusing my dissertation on technology impact in business and society.
Did you get any work experience in IT or technology before this role?
I started in tech helping a Microsoft Partner go to market with a brand new product, and have been in the industry since then.
Do you think there is a lack of females in the IT and tech sector?
I think there can always be a better balance of diversity, whether with gender or cultures. Having different backgrounds and perspectives while working towards the same goal comes with benefits for organizations.
Do you find there is a stereotype that a career in IT or technology is just for men and are there barriers?
In cosmopolitan global centres, I would say that statement is becoming more cliché. That being said, in less progressive parts of the world, this would be part of a much larger rhetoric…
What would entice women to study technology related courses?
In my opinion, this goes for any sector and that's finding what it is that you like and want to pursue. Things have a lot more meaning when there is passion attached to the end result.
How could we encourage more women to start a career in tech?
Creating spaces, such as this, where individuals can come together to share ideas and inspire others to make an impact or explore an avenue they didn't consider previously.