We interviewed Lilie Keen, Technology Business Engagement Manager, Service Management – Technology at M&G on her thoughts and experiences on women in tech.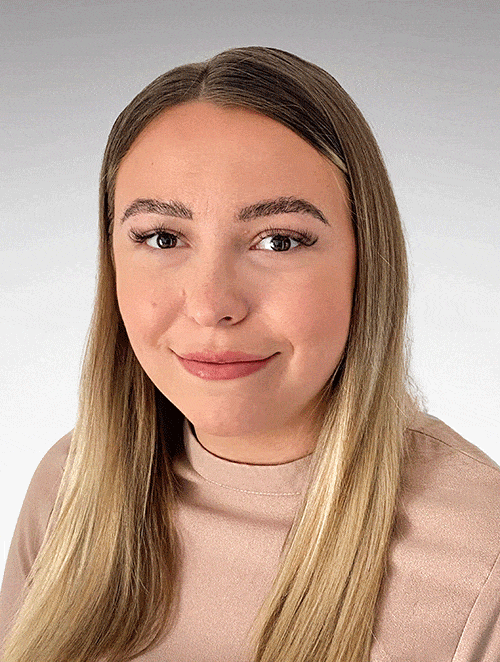 1. What does your job role involve?
As a Business Engagement Manager (BEM), I support various business areas (Corporate Functions, Heritage and Security) by driving business focused service improvement, chairing monthly service review meetings with key business stakeholders, and managing incidents and escalations.
2. What made you choose a career in technology?
I joined the Technology apprenticeship scheme with the intention to move into a more HR focused role – which is now one of the areas I support! When I became fully entrenched within Technology and understood the organisational structure, I thought the Service Manager role was a good fit for me. It became a long-term goal of mine to get into the role and I persevered to do so.
3. Did you study an IT or technology related subject at A-Level or University?
My A Level subjects were the traditional 'creative' subjects: English Literature, Sociology, Philosophy and Ethics and Drama. My favourite one being drama (not sure why!).
4. Did you get any work experience in IT or technology before this role?
Prior to starting my apprenticeship in Technology, I had work experience at Aviva doing Events Management which although I enjoyed, I felt my skill set would have been applied better in a high paced/demanding environment.
5. Do you think there are a lack of females in the IT and tech sector?
Yes. Even though there's been considerable progress on increasing female presence in the industry – there's still a long way to go, particularly in senior leadership roles.
6. Do you find there is a stereotype that a career in IT or technology is just for men?
There's a perception that careers in technology are just for extremely 'techy' roles which would appeal more to men, however the opportunities within technology are much wider that require a variety of skill sets.
7. What would entice women to study technology related courses?
Prior to my apprenticeship, I was unaware of the variety of roles/career prospects technology really had. Increasing the awareness of the variety of careers in technology will potentially inspire more women to study technology related courses.
8. Are there barriers when it comes to women getting into tech?
Yes, this is due to the lack of visibility of the variety of career choices within tech.
9. How could we encourage more women to start a career in tech?
Having more female representation at various forums and sharing the different opportunities available at careers fairs and on media platforms will really help inspire females to kick start a career in technology.
10. What advice would you give young women today at the start of their career?
Ask the question, share your view, challenge where necessary and seize every opportunity.