We interviewed Sonia Watson, Technology Delivery Lead at M&G on her thoughts and experience on women in tech.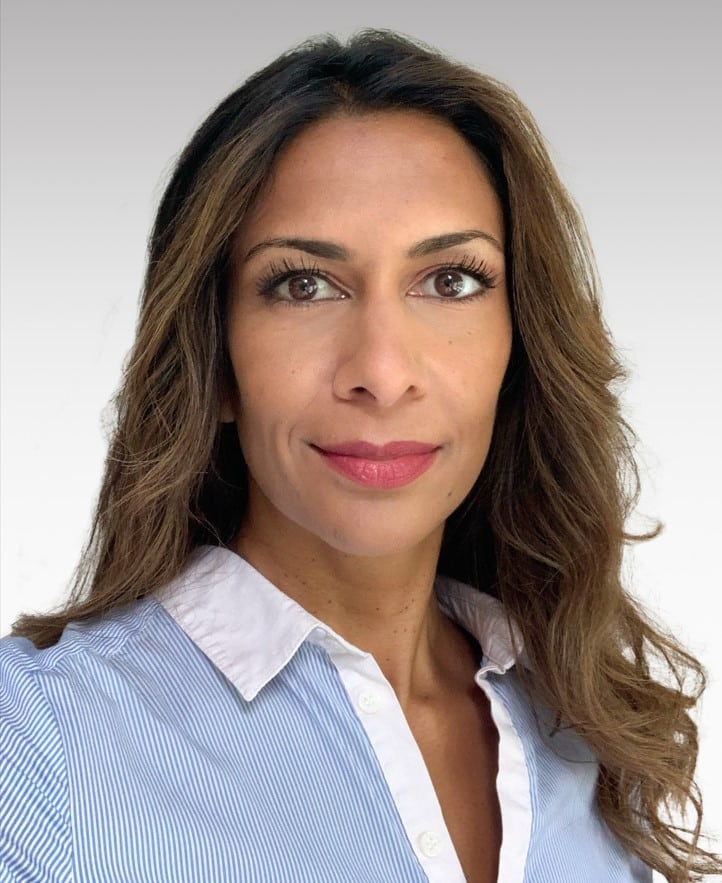 1. What does your job role involve?
My current role as Technology Lead involves the delivery of the integration of a new business we acquired into M&G from a technology perspective. This project will be split into a few phases but for this year we will provide M&G technology accounts for the internal staff of the new business including access to Teams, Workday and a number of other corporate applications. We will also be IT enabling a new floor in their current office which will include installing network connectivity and setting up desks and meeting rooms in the M&G standard style of working. I was fortunate to have worked on a programme to integrate another business we acquired into M&G through 2020 which gave me some learnings that I can put to work and the rest is proving to be an exciting challenge.
2. What made you choose a career in technology?
I studied Economics at University, so Technology was an indirect choice for me as I arrived here via a role in Finance Change. Now that I can see how much of an enabler technology and innovation is to drive the business, I've chosen to stay and continue to build my career.
3. Did you study an IT or technology related subject at A-Level or University?
I did not! I studied Economics at University and there was minimal technology within that but a lot of Finance related modules which is what led me naturally to accounting and finance.
4. Did you get any work experience in IT or technology before this role?
The first real hands on experience of IT was working on a Finance project to implement a planning and budgeting system in M&G back in 2008. This was heavily focussed on finance business requirements but soon led to gaining an understanding of how technology would enable the outcomes. It was a good mix and a great introduction to technology to really see how systems could solve real business problems and improve processes and controls.
5. Do you think there are a lack of women in the IT and tech sector?
I think there has been historically due to the way in which schools have in the past deepened the perception that IT is more of a male dominated subject, although this view has been changing over time. There is much more of a deliberate focus and acknowledgement that gender is irrelevant when it comes to being able to learn and apply skills and knowledge and this has opened doors for many, not just within IT but more generally.
6. Do you find there is a stereotype that a career in IT or technology is just for men?
Once upon a time yes, and back in my day definitely, but this appears not to be so much the case anymore and interest and accessibility has increased alongside a more general progressive shift towards equal opportunities not just around gender but across all facets of diversity and inclusion.
The stereotype still seems present although has lessened across STEM or the core subjects that are studied in schools. There has been a drastic shift in the male to female ratio studying these subjects. Possibly the IT imbalance is because subjects like ICT and Computer science are not core – maybe they should be given the increasing role of technology now and in future on all our lives!
There is also a broader lens on technology now and a better understanding that there are many different types of skills required for an effective technology team to run and to power businesses, not just support them.
7. What would entice women to study technology related courses?
I think there is still a perception that technology careers involve fixing IT equipment and writing code where in reality this is far from the case. There are a number of facets to technology careers from analysis and project management to strategy and improving business processes – we really need to communicate this better.
8. Are there barriers when it comes to women getting into tech?
I think possibly there are still barriers to women getting into tech but these have changed in nature over time. A lot has been done to educate on things like gender bias, addressing the salary gap and equalising the opportunities for career growth, but the thing that could make the real difference is having more role models and mentors to inspire confidence and demonstrate that gender may be a perceived barrier, but not a real one.
9. How could we encourage more women to start a career in tech?
I actually interviewed my daughter for this one!
There should be more presence at career fairs to talk about our business, the role of technology and the diversity of roles types within IT for a number of different skill sets. We should also speak at networking events where we showcase our achievements and make our journeys more relatable with storytelling.
10. What advice would you give young women today at the start of their career?
It's all about the journey and the people you will meet along the way who will inspire and change you, and where you want to go. It's just as important to learn about what you don't like doing as well as what you do, as that will give you a compass to guide you towards the direction that is right for you.
Sometimes taking a risk or trying something different outside of your comfort zone will show you that you can be amazing in areas that you never imagined you could be, and realise potential that would otherwise remain buried.