We interviewed Jennifer Roderick, Strategic Threat Lead at Police Digital Service on her experience and thoughts on women in tech.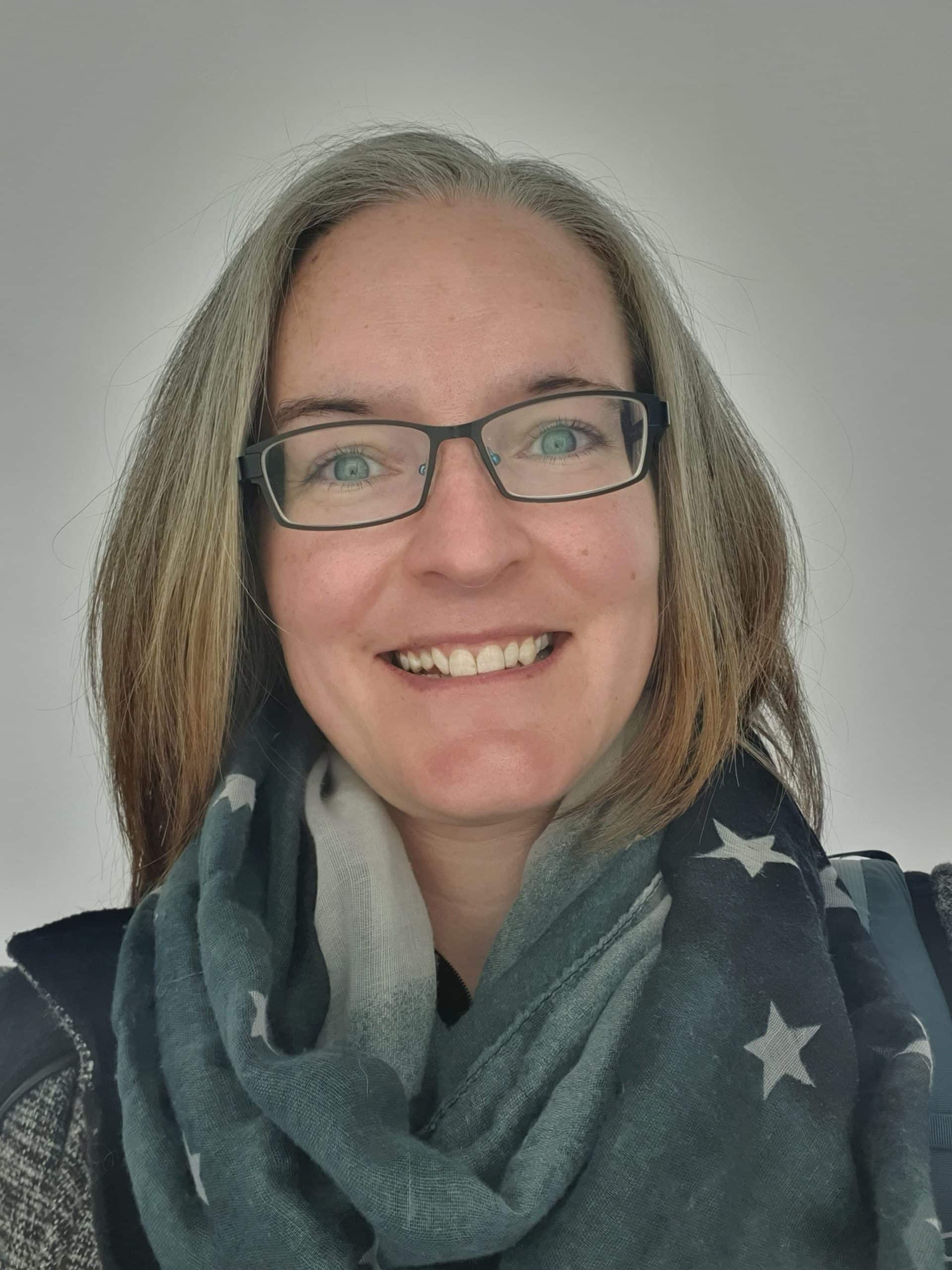 What does your job role involve?
As the Strategic Threat Lead, I am responsible for leading the proactive cyber security services on behalf of policing. Within my team, I have an amazing group of threat intelligence analysts and threat hunters who every day work to identify, detect, and protect against the key cyber threats to policing – from threat actors to malware and everything in between.
On the strategic level, I am responsible for briefing the Home Office, Government, and Senior Stakeholders on the cyber threat landscape, the cyber risks to policing, and how this may evolve in the future.
What made you choose a career in technology?
I have had an exceptionally varied and dynamic career which has enabled me to experience a number of different career paths – all of which led me to where I am today! Cyber security doesn't and shouldn't require pre-requisites to a career path; it's the diversity of the industry that makes it unique and interesting. For me, I love how varied my job is, as no day is ever the same. The dynamic nature of the environment means that learning is required to take place every day – and I love learning!
Did you study an IT or technology related subject at GCSE, A-Level or University?
I did IT at GCSE however this was back in the late 90s in which IT was very much based on ability to operate Microsoft products and use spreadsheets – something we all take for granted now! This was the last formal IT qualification I received. I've Master's degrees in Astrophysics and a second in Defence and Strategic Studies.
Did you get any work experience in IT or technology before this role?
I have worked within a technology based roles since 2013. The journey over the past decade has covered everything from research and analysis, to OSINT, to pentesting, to establishing the cyber intelligence capabilities at 3 start up companies before eventually making the move into cyber threat intelligence at the NMC 3 years ago.
Do you think there is a lack of females in the IT and tech sector?
I think there are amazing individuals within the IT and tech sector and I have had the pleasure of working with and alongside a number of them. With regards to the gender split, I personally have never experienced any negativity towards myself within the sector – but this could in part be due to the fact that those people who may have expressed it were wrong and I've ignored them! As an industry sector, the gender divide is closing, maybe not as quickly as it should, but definitely quicker than other sectors – with a background in physics and the military, I can say with for a definite. I know from my time working at BlackHat and DefCon over the past 8 years, the number of women and girls attending has definitely increased.
I think the biggest thing for me, is that the cyber security sector in particular needs more great minds and people. It needs people who are driven, inquisitive, and want to continuously learn! Regardless of background, gender, or religion, the industry will only thrive if diversity is at its core.
Do you find there is a stereotype that a career in IT or technology is just for men?
I'm the wrong person to ask as I feel like I have broken every stereotype that exists! I think stereotypes regarding careers being for certain genders is an out-dated and no longer welcome idea. I am a physicist, veteran, who has worked in cyber security for a decade – my brother is a primary school teacher. If someone reads that sentence and thinks we are in the wrong roles then they are part of the problem not the solution. My brain fundamentally works in a scientific, mathematical and logical way – to place me in a primary school due to my gender and a stereotypical that 'this is normal' would be carnage waiting to happen! An individual should be defined by who they are not what gender, religion, or race they are.
What would entice women to study technology related courses?
I think at a fundamental level it comes down to encouragement and support. This begins at home and at school. If anyone at an early age is discouraged from doing something, because that's not what girls or boys do then we are fundamentally letting down the next generation. I was supported for as long as I can remember by my parents to simply be me and to follow my dreams. I remember being at school and selecting my university and course and being told that that was a man's field and big city for a little girl. Had I not been me and incredibly stubborn, that could have been the end of my career as we know it. I also remember when I was leaving for the Royal Air Force and my parents having to suffer endless questions relating to how they could let me go and do such a job as it wasn't a woman's role. Once again stubbornness and a desire to prove everyone wrong drove me forwards.
I think for more women to study technology courses we have to encourage from a young age those who show aptitude and ensure that barriers later on in life don't prevent the career changes or adult learners. The statistics tell us in general men will apply for roles they meet 60% of the requirements for while women will only apply for the 100% match. This means that pre-requisites to future learning and courses have to be appropriate – they can't require impossible goals because you simply will rule out half of your audience.
Are there barriers when it comes to women getting into tech?
The barriers that exist for women getting into tech are, in my opinion, the same barriers that exist for women getting into any other industry. As previously mentioned, the statistics tell us in general men will apply for roles they meet 60% of the requirements while women will only apply for the 100% match. This means that pre-requisites to a career are set at the job description level. I know for myself it wasn't a question of getting into the field, it was a question of always under selling myself. I went from OSINT Director of start up companies to being a cyber threat intelligence analyst simply because I didn't think I met any of the criteria for higher given that I didn't have specific experience in the exact industry and field. I guarantee I'm not alone in always applying for lower roles and then working my way up (I work with women right now who have done the same). It's therefore incredibly important that job descriptions, especially cyber entry roles, reflect their actual requirements and not that of the mystery unicorn!
How could we encourage more women to start a career in tech?
Showcase women who have done it and are doing it. Encourage behaviours and talent in school.
What advice would you give to young women at the start of their career?
Love it. Follow your passion and your dreams. Never be afraid to take a left turn in a career if it is where your passion lies – you never know where you might end up and it will be one amazing ride to get there! Imposter syndrome is rife in cyber security – the field is always evolving and as such there will always be someone else who knows more…but that doesn't matter! It's collaboration in cyber security which is the biggest thing. Surround yourself with people who know more and are smarter than you are and be proud that you are part of that team – your contribution counts and more importantly the amount that you will learn could never be taught in a book.