We interviewed Isabelle Meuleman, HR Manager Belux at Serco on her experience and thoughts on women in tech.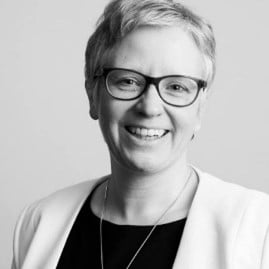 1. What does your job role involve?
Responsible for HR aspects for Belgium and Luxembourg
2. What made you choose a career in technology?
Not really chosen, I was headhunted.
3. Did you study an IT or technology related subject at University?
No, master in economics and master in educational sciences.
4. Did you get any work experience in IT or technology before this role?
Worked at Computacenter – IT company.
5. Do you think there is a lack of females in the IT and Tech sector?
Based on statistics, indeed there are much more men in the IT and Tech sector. Is it a lack, for me it goes about competencies, so what is a lack. Anyway I think it should be good in every sector to have more diversity, being it male-female, age, background, … Each sector or business line would benefit from a more balanced, diverse workforce, because you make better decisions.
Even that the market is changing, because before you had the typical "female" and "male" studies and sectors, it still is a struggle to get females convinced to choose for certain studies/sectors. I think it is also linked to the fact that in general females are less certain of themselves then males. So I think there we should work on the self confidence of women.
Next to that certain areas in the business are still biased, some men are biased. So they recruit more men rather than competent women.
Also the fact that not many women are in leadership positions, does not help. They can not influence the decision making as men can do.
6. What advice would you give to young women at the start of their Tech career?
Just be themselves. Do not think you are less than other people. Keep on going, sometimes it is hard.
Look for alliances with other people in the company.
Share concerns with other women and learn from each other.