We interviewed Lora Dimitrova, IT Business Analyst at Serco on her experience and thoughts on women in tech.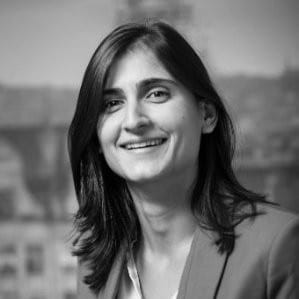 1. What does your job role involve?
I work as an IT consultant under the DIGIT TM contract. I am consulting in DG REFORM (European Commission (EC)).
2. What made you choose a career in technology?
The job chose me. I was working on another contract – EDCC – and there was a need for an IT support to pick up few things with the client (EC) and the team in house. My responsibilities grew with time and I got more and more submerged in the IT sphere.
3. Did you study an IT or technology related subject at University?
No.
4. Did you get any work experience in IT or technology before this role?
Not really.
5. Do you think there is a lack of females in the IT and Tech sector?
Yes, there is a lack. There is the general misconception is society that some jobs are manlike and other are womanlike. For this reason a lot of employers would assume that a guy will be more qualified than a women (even if they have the same qualifications)
6. What advice would you give to young women at the start of their Tech career?
GO for it. There is nothing you can't do. The only thing you need is to like doing what you're doing!