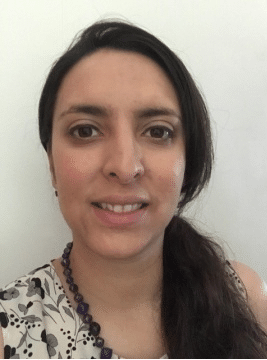 We recently interviewed Angelina Rees-Jones, Principal Consultant at Actica Consulting on her thoughts and experience on Women in Tech.
What does your job role involve?
My role involves working with clients on their IT-related challenges, specifically in relation to IT service strategy and helping them work through them to form practical solutions to resolve these. This can involve working across an organisation, including management and non-management as well as both technical and business stakeholders.
What made you choose a career in technology?
I had an interest in IT that stems from my childhood and being surrounded by IT. As a result, this became something I have naturally wanted to pursue during my secondary school education into higher education, eventually leading into a career within this sector.
Did you study an IT or technology related subject at A-Level or University?
I studied Business Studies with a specialism in Information Management for my first degree, followed by a more technical masters in Electronic-Business.
Did you get any work experience in IT or technology before this role?
Yes, I had 10-years prior experience before joining Actica as an experienced hire.
Do you think there is a lack of females in the IT and tech sector?
I think we have to acknowledge there is a general lack of females within IT but that is just one of many other demographics that is under represented within this sector, this is still particularly true within senior management roles as well.
Do you find there is a stereotype that a career in IT or technology is just for men?
There is still an overarching stereotype present within this sector but lots of organisations are also accepting that we need to incorporate different points of view and cultures to design IT solutions that actually fit better with the levels diversity prevalent within our end user communities. IT is constantly around us and used by those with all kinds of backgrounds, so this is no longer just about gender, it is about being able to meet the expectations of a diverse range of users. This is a journey our clients are also experiencing, driven by change within the industry.
What would entice women to study technology related courses?
"The more women see that a career in IT is tangible (where employers outwardly recognise the success of women's contributions within their organisations), the more they will be inspired to study technology-related courses with confidence that this will provide them opportunities where they will be valued by organisations who will actively seek to support their progression and personal development."
Are there barriers when it comes to women getting into tech?
In general, the numbers of women starting a career in IT are still often low but this should not be seen as a barrier or a reason to be put off. Instead, it should be viewed as opportunity to stand out and make a positive contribution, bringing different perspectives and insights to the table.
How could we encourage more women to start a career in tech?
I think the more we show women have a role and provide opportunities that illustrate how women can undertake a variety of IT roles and positions within organisations, the more it shows any new entrants what possibilities they have to also achieve and have a long-lasting, sustainable career in IT. I am definitely an advocate that we should lead by example.