We interviewed Helen Reboul, Infrastructure Manager at AJ Bell on her experience and thoughts on women in tech.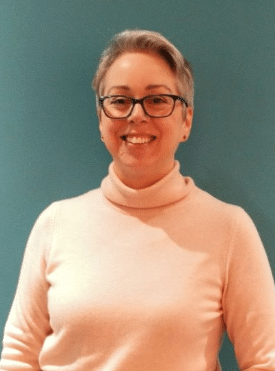 1. What does your job role involve?
I manage the Infrastructure Team at AJ Bell which is made up of a small number of brilliant Infrastructure engineers who deliver a scalable, adaptable, resilient and secure technology platform
2. What made you choose a career in technology?
I progressed from a customer service to a technology role quite early in my career when I was nominated to be a UATer for a re-platforming project. I enjoy problem solving and creativity as well as adopting new technologies. I have had many roles in technology: Testing, Environment Management, Service Management, leading an Innovation team an IT Project Management team and Infrastructure teams
3. Did you study an IT or technology related subject at A-Level or University?
I studied Mathematics and French at University. I have learned about IT on the job and continue to be inspired by the progression of technology
4. Do you think there is a lack of females in the IT and tech sector?
There is a lack of females in the IT and tech sector, I see fewer now than when I started working in IT and it is very difficult to find any female candidates when recruiting into Infrastructure roles in particular
5. Do you find there is a stereotype that a career in IT or technology is just for men?
I launched a Women in Tech community at AJ Bell after attending a Women in Tech event last summer. We are working with women and men from across the department to highlight the obstacles and identify what we can do to improve things. Initially, by raising awareness and reviewing our job adverts, we have attracted more women applicants
6. Are there barriers when it comes to women getting into tech?
The perception that IT is a male dominated environment is a barrier to women considering a tech career and to women being considered for tech roles. It is also difficult to find women role models and mentors to support those wishing to enter or progress in their tech career
7. How could we encourage more women to start a career in tech?
Challenge the stereotype. I have worked with hundreds of people in IT and many of them are women. The women currently in a tech career can share their experiences, their route into an IT career and offer mentoring and encouragement to women who might consider starting a career in tech
8. What advice would you give young women today at the start of their career?
There are many varied roles within IT, and I have tried a few of them myself. Look into all the options available and find out more about those roles that are of interest and ask for mentoring.