We interviewed Fallon Cryer, Managing Director, Digital Engagement at Arkadin on her experience and thoughts on women in tech.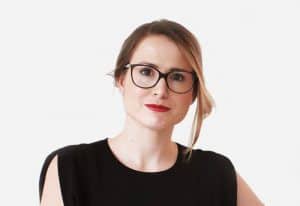 What does your job role involve?
As the Global Managing Director of the Digital Engagement Service Line I'm responsible for helping set the overall strategic vision for the group, as well as leading the planning and implementation of the strategy to achieve the objectives. We're a dispersed and matrixed organization, so a big priority is building a shared vision across the different market units. Our big focus right now, like many companies, is driving transformation to best meet the changing needs of our customers.
What made you choose a career in technology?
It happened quite organically, I started my technology career in marketing for a Microsoft Partner. From here, I met many people who would become my lifelong friends and colleagues. While I'm passionate about the possibilities and opportunities that technology provides, what keeps me coming back are the amazing people that I have met and get to work with.
Did you study an IT or technology related subject at A-Level or University?
No. I studied Business & Communications as an undergrad and later Human Resources.
Did you get any work experience in IT or technology before this role?
Prior to joining Arkadin, I spent more than 15 years working for technology companies around the world, including well-known brands like Microsoft, DXC Technology and Infor Global Solutions.
Do you think there is a lack of females in the IT and tech sector?
I believe that diversity should be a focus for all companies—and gender is only one facet. Especially in organizations developing technology. For people designing and creating technology, the responsibility of influencing the future is too great for any one demographic to exercise too much control.
At its worst, a lack of diversity could fuel disparities between gender, class, abilities, race etc. At its most clumsy, it could result in solutions that just aren't very good and don't meet the needs of customers.
Do you find there is a stereotype that a career in IT or technology is just for men?
Sure—it's rife. A quick poll of people on the street would illustrate that, just ask them to describe a software engineer and then a nurse.
What would entice women to study technology related courses?
It's well reported that as early as the first grade, girls are less likely than boys to equate their gender with intellectual ability. I'm not an expert, but I am a believer in the value of instilling a growth mind-set in children. Children need to understand that effort and strategies build ability. Abilities are developed through hard work and consistency.
When I was growing up in Australia, there was an advertisement for breakfast cereal that said, "to be the best, you have to work the hardest". That is something that really got in my head. We need to normalize hard work and the concept of getting up after you fail. People are more likely to tell boys to shake it off and keep going if they fall of their bikes. For girls, they are more likely to get coddled and encouraged to steer clear of "dangerous" activities.
Needing to work hard doesn't mean you aren't smart enough. Falling off your bike doesn't mean you aren't coordinated enough. You're normal. Learning complex things is hard. If I had to place a bet on who would win out of hard work and the right attitude versus natural talent—my money is on hard work and attitude. Every time.
Are there barriers when it comes to women getting into tech?
The world is full of barriers and, as sad as it is, life isn't fair. We might not be able to change that, but we can focus on making a positive change in ourselves. One thing that I notice is that many women suffer from a confidence gap, they underestimate their skills, hold back on applying for roles because they don't think they meet all the criteria. Men statistically, are bolder. When confidence fails, be courageous and take a step in the direction you want to go. Life is what happens while we're waiting for everything to be "perfect".
How could we encourage more women to start a career in tech?
My suggestion here is the same for any person who wants to go in the direction of their dreams: if you want to do it, work hard at it. Don't let your self-doubt poison your passion and if at first you don't succeed, try again. Also, you don't need to be an engineer to be successful in technology. There's room for contributions from people from all walks of life, levels of experience and skills profiles. Technology companies need to be as diverse as the markets we serve.
What advice would you give young women today at the start of their career?
Choosing the right manager is more important than a job title. There are no "junior" roles, you don't need to wait to be promoted to contribute at a more senior level. Find problems and fix them. Work hard, be kind. Good things will happen.