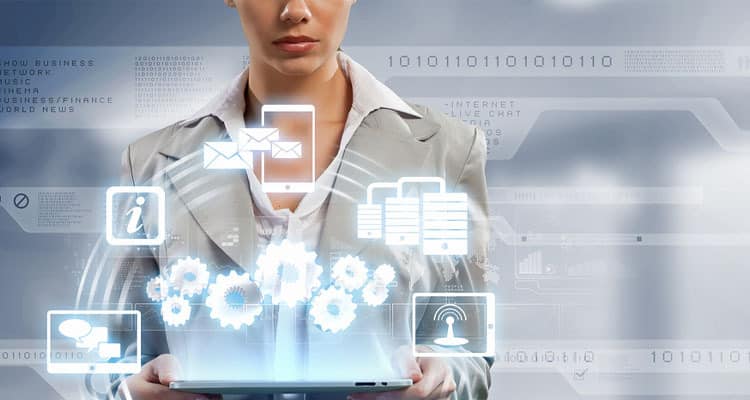 In the UK, statistics show the number of women who worked in tech in 2015 stood at just 17%. Boosting their appeal to women is one of the tech industry's main strategies. More women need to be attracted to the technology industry to create a larger talent pool for companies to choose from. Tech companies are trying to correct the imbalance by deleting gender from CVs and insisting shortlists include women, these small changes can be an effective push to change the imbalance but what more can tech companies do to attract more women into tech?
Advertising your tech roles
During the recruitment process, it is essential than tech companies choose the appropriate language that will attract more women into tech. If a man thinks he matches half of the job description, then he will apply for the job, whereas if a woman doesn't match 90% of the job description, she will not apply for the role. Male orientated descriptions will instantly put a woman off from applying for the role as they get the impression they would be working with a group of males. Using words like 'high-powered', 'action orientated' and 'results driven' is most likely to attract men, as women aren't likely to see themselves in this way. Another point that will not attract more women into tech is by using bullet points in a job description. It has been said by Debbie Foster the chief executive from Tech Talent Charter, that if more than half of the job description is in bullet points, you'll see a rapid decrease in women applying for the role.
Equal Benefits
It has been found that more women care about being treated fairly than making more money than others in a job role. Creating a maternity programme is a start to showing women the equal benefits you provide. It has been set for years that women will inevitably receive longer parental leave than men and this can be off putting for women as some may feel that they'll be left behind. If equal leave and pay were offered for both males and females regarding parental leave, men would get more time to spend with their families, and women won't feel pressured to leave their job. This can help to attract more women into tech.
Educating Women
Tech City UK conducted a survey and reported that 45% of females said they lack skills in technology, 38% lack knowledge about technology and 24% of them said technology was not for people like them. It is said that the gender gap begins in schools and carries on throughout further education. Raising awareness and educating females on the rise of technology and the opportunities it can provide is one way of attracting women in tech. Awareness should be raised from young girls at school through to working women to improve their interests and options.
Through building a close relationship between tech companies and academic institutions, women will be able to develop a deeper understanding of tech roles that can be offered to them. Providing work experience to school girls or participating in lectures will strengthen awareness and encourage women to pursue a career in tech. It is also crucial to attract women in tech who are returning to work as they may possess developed skills and experience which could strengthen the tech company. Providing support to women who are returning to work will also attract a diverse workforce as they will want to continue to progress their career paths.
Promoting Women
Offering women the opportunity to progress and succeed in senior roles can be another way of attracting women into tech. Knowing that a tech company has a female management team could give women the confidence they need to apply for the role that may give them prospects. Promoting women to senior roles will also encourage new staff and future candidates to apply as it will give them confidence in their new employer. Future women leaders are also good role models for young women and are a benefit to the company as it increases the small number of influential women in tech. This will not only help with encouraging women in tech to follow their steps but retaining current employers.
There are several ways for attracting women into tech, these are a few helpful points that you can implement before your recruitment process and after you have found the right candidate.