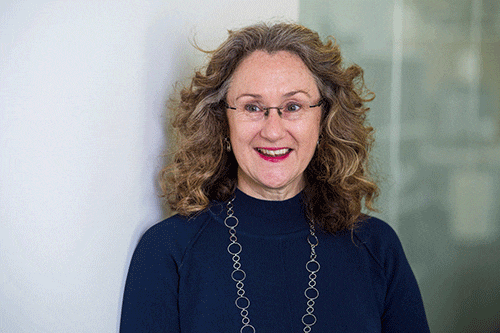 We recently interviewed Sandra Lomas, Technology Delivery Manager at Auction Technology Group on her thoughts and experience on Women in Tech.
What does your job role involve?
My role is to support the Product Managers in delivery of their projects and initiatives, including risk management and project reporting. This also involves identifying and resolving impediments and working closely with all teams to facilitate a successful end to end delivery. I am also responsible for release planning and release management
What made you choose a career in technology?
My career started in Retail banking however an opportunity came up for business users to work on a large IT Project, I applied and was successful. This turned into a four year secondment and I loved the experience. It opened a whole new world of IT gaining exposure to various roles in Business Analysis, Testing, Project Management and ultimately resulted in a change of career into IT.
Did you study an IT or technology related subject at A-Level or University?
Computer science or technology related subjects were not on the curriculum when I was at school!
Did you get any work experience in IT or technology before this role?
I have worked in IT for over 20 years before taking on this role.
Do you think there is a lack of females in the IT and tech sector?
The numbers have grown and it's great to see more females in a wider variety of IT roles, but we are still under represented. There have been many times when I have been the only female in the room in tech meetings at all levels.
Do you find there is a stereotype that a career in IT or technology is just for men?
Not as much as in the past but I still feel that it's a male dominated world. Baroness Martha Lane-Fox commented in 2015 that in the tech sector as a whole only 14% were women and today that figure is estimated to be around 17%.
What would entice women to study technology related courses?

More awareness of the great variety of exciting roles available in IT, the opportunities and flexibility to move into different IT disciplines. It's not just about coding or full of geeks!
8. Are there barriers when it comes to women getting into tech?
I still believe that women feel they have to work harder than their male colleagues to prove themselves in tech.
9. How could we encourage more women to start a career in tech?
Build confidence and self-belief in our abilities as women in tech, we have great female role models to aspire to. We need more female role models at tech events and tech recruitment days.
10. What advice would you give young women today at the start of their career?
Find a strong female mentor to help you see where you want to go with your career. Act confidently and assert your opinions, you shape your own path, know your values. Attend industry events and network.