We interviewed Prathyusha Nidiginti, Data Architect at Avanade on her experience and thoughts on women in tech.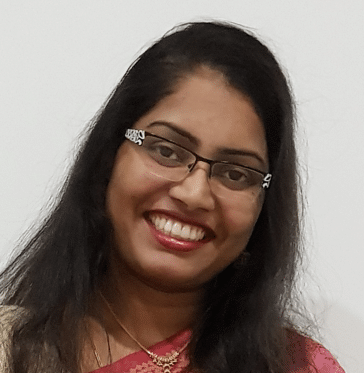 1. What does your job role involve?
• Translating business requirements into technical specifications, including data streams, integrations, transformations, databases, and data warehouses
• Defining the data architecture framework, standards, and principles, including modelling, metadata, security, reference data such as product codes and client categories, and master data such as clients, vendors, materials, and employees
• Defining reference architecture, which is a pattern others can follow to create and improve data systems
• Defining data flows, i.e., which parts of the organization generate data, which require data to function, how data flows are managed, and how data changes in transition
• Creating Enterprise data models to understand the domains and concepts being maintained in organizations and also supports build team to develop the code with minimal production changes.
• Collaborating and coordinating with multiple departments, stakeholders, partners, and external vendors
2. What made you choose a career in technology?
I always had a passion to understand how data is being generated, stored, prepared and supplied efficiently in a way how it is required to the specific people based on their requirement.
3. Did you study an IT or technology related subject at GCSE, A-Level or University?
Nope, I have come from electronics and communication background.
4. Did you get any work experience in IT or technology before this role?
I have been in IT from past 11 years, I have started my career as a Trainee in a development team. Later I have played various roles like Data Engineer, Technical Business Analyst, Data Modeller, Data Team Lead,.. all these roles with various organizations and clients have helped me to become what I am today.
5. Do you think there is a lack of females in the IT and tech sector?
I would not say no to this, but with the time things have been changing. I have an example which clearly shows that there is lack of females in IT and Tech Sector, with all my experience with previous organizations and clients, its not easy for a women to get promoted the reason is she plays a dual role in her whole life and still strives hard to get the things done.
Also, if we see the percentage of females in leadership board would always be low. But as I mentioned now things are changing, we have females in leadership board now at least 1 in each team.
6. Do you find there is a stereotype that a career in IT or technology is just for men?
Nope, nothing is just for men. Interesting fact: Women was created to help men to get the things done, so nothing is possible for men with out men.
7. What would entice women to study technology related courses?
There are many women who are looking for work or career change, not many of organizations has initiated any programmes to support them like Avanade has done. May be Organizations should start with introducing campaigns, so that people can know such initiates are taken which will give courage to apply for technical jobs.
8. Are there barriers when it comes to women getting into tech?
I am not aware of barriers for women in tech, but there is no proper encouragement or support provided in terms of career growth or awareness.
9. How could we encourage more women to start a career in tech?
People start making a path for their career start from the day they complete their A-Level or University. So it would be great if IT sectors can create some awareness campaigns to give a brief understanding of what happens when you are in IT Tech Sector at Universities or A-Level education centres which might help for women to encourage to choose tech path as one of the option.
10. What advice would you give to young women at the start of their career?
No one knows everything or not everything is written in a book to follow them as guidelines, every single activity in the team or project you work will teach you something. So be aware of your surrounded activities irrespective of your responsibilities which will help you in career path to improvise yourself. Also feedback from the people you work with is very important, helps you improvise with little changes on daily basis.