We interviewed Bami ODUBANJO, Senior application Specialist at British Transport Police on her experience and thoughts on women in tech.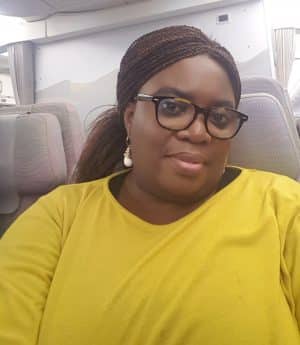 What does your job role involve?
My role involves providing technical support and maintenance for BTP's iPatrol application and supporting other BTP's mission critical operational applications. I am also involved with supporting BTP's IT service management processes.
What made you choose a career in technology?
I actually got into IT by accident. 26 years ago after I had my first child, I decided to go to back to college to gain computing skills for when I am ready to go back to work. On resuming the course, I realised that I have registered for a programming course instead of a computer appreciation course. Anyway, I decided to give it a try, I finally got into the programming after weeks of struggle. As I continued to understand all about software language and programming, my eyes were opened to a new career path and the prospects. Did my research and found that the world is about to go through a technological revolution. I then decided to pursue further education in IT.
Did you study an IT or technology related subject at A-Level or University?
Not at all. Actually, in my early years I had so much interest in Farming and my first degree was in Agricultural science with Education. I used think you have to be a NERD to be interested in computers and technology, but then the direction of my life changed and I then went on to study for a postgraduate in Business Information Systems.
Did you get any work experience in IT or technology before this role?
I have been working in IT for almost 20 years before my current role. I started working in IT in the late 90s as a software Analyst/ developer designing and programming in-house software. My career and role within IT has evolved over the years as technology has been evolving. I have worked with some great IT companies like ATOS, UNISYS and ACCENTURE to mention a few.
Do you think there is a lack of females in the IT and tech sector?
I do believe the IT and tech sector is male dominated sector, however, I do not think there is lack of females in the industry today, compared to when I first started out in the industry in the late 90s. However, my observation is that the more technical the role is, the less females you see taking up the role. There is a good representation of females in IT services support roles than in the actual technical roles.
Do you find there is a stereotype that a career in IT or technology is just for men?
I do not think there is a stereotype that a career in IT or technology is just for men, but I think a lot women think you have to be a "nerd" to work in IT. Having worked in IT for years now I can see how it is easy to have that opinion, but I times have changed for the better. Women also think it is a very demanding career not easy to combine with running a family, but this is not the case, you just have to find the balance.
What would entice women to study technology related courses?
There needs to be more awareness about the different career paths in IT and Technology
Are there barriers when it comes to women getting into tech?
I think it is more of a barrier in the mind. A lot of women think that the job is demanding, stressful, and highly pressurised.
How could we encourage more women to start a career in tech?
It is more about awareness, publishing the different career paths and the respective pathways.