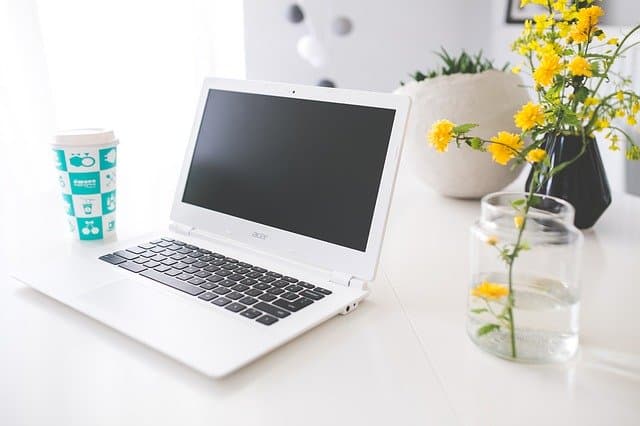 When it comes to equal opportunity in the workplace, the odds are still stacked against women. Only 22% of leadership roles are held by women and the gender pay gap revealed an even bigger disparity. Several factors contribute to the figures revealed in the gender pay gap report which include, gender biases, inflexible working and opportunity and benefits.
Therefore, it is understandable that women want to know the best technology companies to work for where they know they will not be discriminated against in any way. Below are some of the best technology companies for women.
IBM
IBM has been seen regularly on DiversityInc's Top 50 List for the best diverse companies since 2001, they have the credit which goes by their stated mission and constantly looks at their policies to make they support what they promise to their employees.
IBM offers a generous parental leave scheme to all their employees which now includes 20 weeks of paid maternity leave. Once parents return to work, IBM continues to support them with benefits such as flexible working so that they are able to pick kids up from school, go to doctors' appointments, and attend special events. IBM also offers a variety of career development programmes to help all their employees progress within the company. Every year employees at IBM are encouraged to spend 40+ hours on learning to enhance their professional and personal development.
Unilever
Unilever has been recognised for reaching out to create a balanced number of STEM graduates and trainees within their company. They have shared new maternity and paternity leave policies, networks for women, and female employees are being given better opportunities to progress and develop. Unilever has offered other support for women such as paid time off for fertility procedures, bereavement and back up childcare for when parents support isn't available. Unilever's gender pay gap report shows their median stands at -2.2% and 50.7% of its management positions are held by women in the UK.
Best technology companies for women in regard to work-life balance
Employees are increasingly trying to strike a balance between work and lifestyle in order to improve their health and wellbeing. As a woman, work-life balance is essential, especially if you're working in the tech industry. Technology roles bring excitement and fulfilment, but they can also become quite challenging. Staring at a screen all day isn't going to benefit anyone and therefore most techies strive to achieve more of a work-life balance. This can be difficult if you work for a company that doesn't offer you many benefits that are helpful to you and this is likely to be the first stumbling block for most employees.
There are several things you can do as a woman in tech to help maintain a work-life balance, but if this is something that is really important to you then it is worth doing your research before accepting a job at a new company. Companies that trust their staff to complete their job to the best of their ability on a daily basis and recognises that everyone has commitments outside of work will create more loyalty.
Therefore, we have found the best technology companies for women for work-life balance in the UK. Both tech companies have different employee benefits but have managed to allow employees to maintain a work-life balance.
Cisco systems
Cisco has been named one of the best technology companies for women for work-life balance as it provides many benefits that allow people to reach their goals, whether it be inside or outside the company. Cisco offers benefits such as employee discount programs, flexible working practices and generous paid time off and holidays. It is important to Cisco that all their employees stay healthy and so they offer an onsite medical and fitness centre, expert medical opinion for employees and their families, and maternity and paternity support.
Not only does Cisco provide employees with benefits that help them to maintain a work-life balance, but they also want to ensure that they have constant access to personal development. They provide a community which makes it easy for employees to connect with other teams and also potentially swap jobs with someone either on a temporary or permanent basis to develop new skills and new career aspirations.
Equal Experts
Equal Experts are known for their inclusive company culture as people who leave the company often return soon after. They remain part of their key network even if they are not working at Equal Experts. Their business model makes it straightforward for their practitioners to alternate client engagements with whatever they wish to achieve in life, for example, travelling, entrepreneurship, charity work etc. Therefore, Equal Experts are a good tech company for promoting work-life balance and always has people returning.
Equal Experts also have a range of benefits for employees at their company such as an option of working from home, childcare, reduced and flexible hours, maternity and paternity leave schemes, and unpaid extended leave. They also provide employees with a company car, free lunch snacks and a gym membership to stay healthy. There is a chance to progress at Equal Experts as they give every employee job training and tuition as well as providing a diversity program to improve equal benefits and opportunities.
Best Technology companies for women who are working mums
Taking a career break as a woman can leave you wondering if you will have a job to return to. It is often that we see women getting dismissed once they return to work as they have missed out on a year of the companies' successes and they lack some new skills which they have required in the year. As well as it being hard for women to get back into the tech sector, it is even harder to find an employer that can cater to their needs in regard to being flexible and understanding.
Therefore, below are two of the best technology companies for women who are working mums that can offer benefits which are suitable for their living standards. Not only do the following companies offer great benefits for working mums in tech but they also encourage working mums to develop their skills.
Accenture
Accenture reported a gender pay gap of 16.7% but is working towards having 25% of female managing directors by 2020 and a gender-balanced workforce by 2025. Accenture's global workforce of women stands at 41%. Female employees at Accenture have access to supportive networks and leadership training.
A full nine-month maternity programme and flexible working hours are given to women at Accenture to accommodate those who have children. Part-time working hours and job sharing are also possible options for women at Accenture. Benefits like these have made Accenture one of the best technology companies for women who are working mothers.
Sky
Sky is committed to increasing the number of women in its leadership team by 2020. This objective seems to be going to plan as in 2016, the number of women increased from 31% to 39%. Sky also have other programmes to help women develop within their company such as Women@Sky which is a mentorship scheme allowing experienced women to mentor juniors. Being inclusive to women, Sky also offers a returners programme for women who have taken a career break to either has children or care for someone. These programmes allow for working mothers to get back into technology and back into senior positions.
For more great women in tech employers, you can check out our employer profiles here.