We interviewed Hollie Keen, Digital and Technological Solutions Degree Apprentice at BT on her thoughts and experience on women in tech.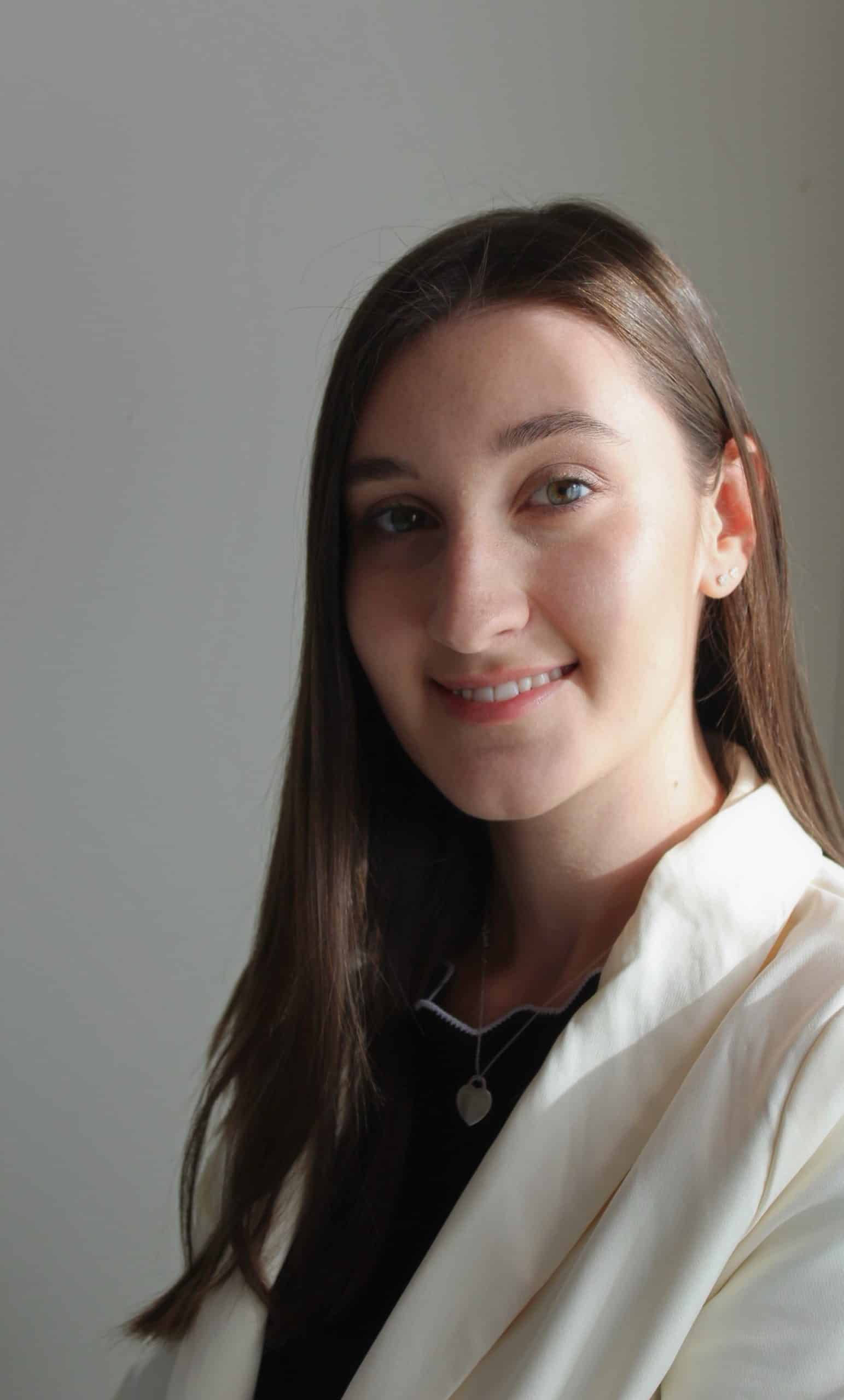 1. What does your job role involve?
No two days are the same in my role! I take part in 6-month rotations into different operational teams over the 4-year duration of my Apprenticeship. My current team is within Media and Broadcast. I work in the customer-facing unit of Media and Broadcast services.
BT Media and Broadcast is at the forefront of broadcast technology. Whether you need fibre, satellite or the internet we give our customers flexibility by delivering content from A to B. Some of our products include: Agile Media, Our Global Media Network and TV Outside Broadcast. We enable the sales, relationship management of customers, development of products as well as initial technical designs for solutions to the media industry.
I mainly work with one specific customer the BBC. However, our other customers include ITV, Star TV India, NBC Universal and many more! I help assist in statement of requirements, including technical and financial shaping of quotes. Before the projects are delivered.
Alongside this, I spend time working towards a Bachelor's Degree in Digital and Technological Solutions! and help to promote the benefits of Apprenticeships at BT.
2. What made you choose a career in technology?
IT has always been an interest of mine since a young age, especially with growing up in a technological world. Knowing no different to smartphones and being tech dependant. I remember making websites for fun and teaching my parents/grandparents how to use an iPhone! Everyone's dream is to pursue a career in something they love when they grow up, and it just so happens I'm able to do that!
I was particularly drawn to BT as it's using its power of communications to make a better world. Their focus is a world where people are prepared for the challenges that tomorrow brings through innovation in products and services. I love this initiative!
3. Did you study an IT or technology related subject at GCSE, A-Level or University?
Yes, I studied IT from GCSE into A Level, alongside Business and Geography. Whilst being outnumbered in terms of gender in all my IT lessons! it was still my most passionate, enjoyable and successful subject during school.
I think it's particularly important to choose subjects you yourself are interested in, not to be influenced by your friends/family.
4. For women wanting to break into tech what do you think the benefits are of doing an apprenticeship?
Apprenticeships are a great platform for any women, even those who wish to undertake a career change.
BT Apprentices earn and learn. Benefits include not only on-the-job learning in a wide range of operational roles over the 4 years. Also, receiving a salary as well as many other perks. Finally, also learning in the classroom. By the end of our 4-year Apprenticeship we obtain a bachelor's degree and a well-rounded CV including 4-years work experience in the industry. The best of both worlds!
5. Do you think there is a lack of females in the IT and tech sector?
There are less females in the IT sector generally than any other. Many don't know how many opportunities there are for women in IT! Within BT especially, there are numerous opportunities for women who want to pursue a career in Engineering, Cyber Security or Technology.
6. Do you find there is a stereotype that a career in IT or technology is just for men?
As an outsider, I can totally see why this stereotype is alive. It just so happens the top tech CEOs are males such as Facebook's Mark Zuckerberg and Google's Sundar Pichai. We see and hear about fewer women CEOs, but with the success of the movement, we have some great progression in the industry with YouTube's CEO Susan Wojcicki and many more in 2020.
However, from working inside the industry you see this less. A male dominated society is becoming less visible in the workplace. In my generation, Gen Z we can see the success of women in tech movement, with a great balance of genders in my Apprenticeship Cohort! There's no reason why women can't be Software or Network engineers too!
7. What would entice women to study technology-related courses?
I'd say that studying technology is future proof. It's a subject which is very innovative and constantly upgrading, just look at how far technology has come in 10 years. There will always be a demand for roles in tech.
8. Are there barriers when it comes to women getting into tech?
Yes, there are barriers that need to be broken down. Such as lower numbers of female school leavers choosing tech related fields for their studies, purely due to the fact they are unaware of the huge range of tech roles.
Therefore, part of our apprenticeship responsibilities at BT is to go into schools ourselves, educating and informing on the wide range of roles available. Also, the views that companies will not hire candidates from non-traditional tech backgrounds. When in fact this just isn't true!
9. How could we encourage more women to start a career in tech?
The issue is the lack of women applying for tech toles. It's all about communication between workplaces like BT and schools, which can help open the right doors for girls interested in tech. Also, allowing colleagues in the industry to speak to parents and teachers about opportunities can help inform.
We must also engage women who wish to make changes to their career path. Assuring them that many tech companies will support them no matter their tech or non-tech background. Their attributes and experience from other industries is valuable to the tech industry. Many companies offering qualifications and certifications to support.
10. What advice would you give to young women at the start of their career? Would you recommend doing an apprenticeship?
Tips for young women entering the workforce would be to never stop learning, learning must never stop after school/college. It's only the beginning. whether it's about the latest trends in your industry or new technologies. All these will make you stand out and keep your brain active.
I couldn't recommend taking an apprenticeship enough! You'll be a valued member of the workforce.