We interviewed Cat Jones, Founder CEO at Byway on her experience and thoughts on women in tech.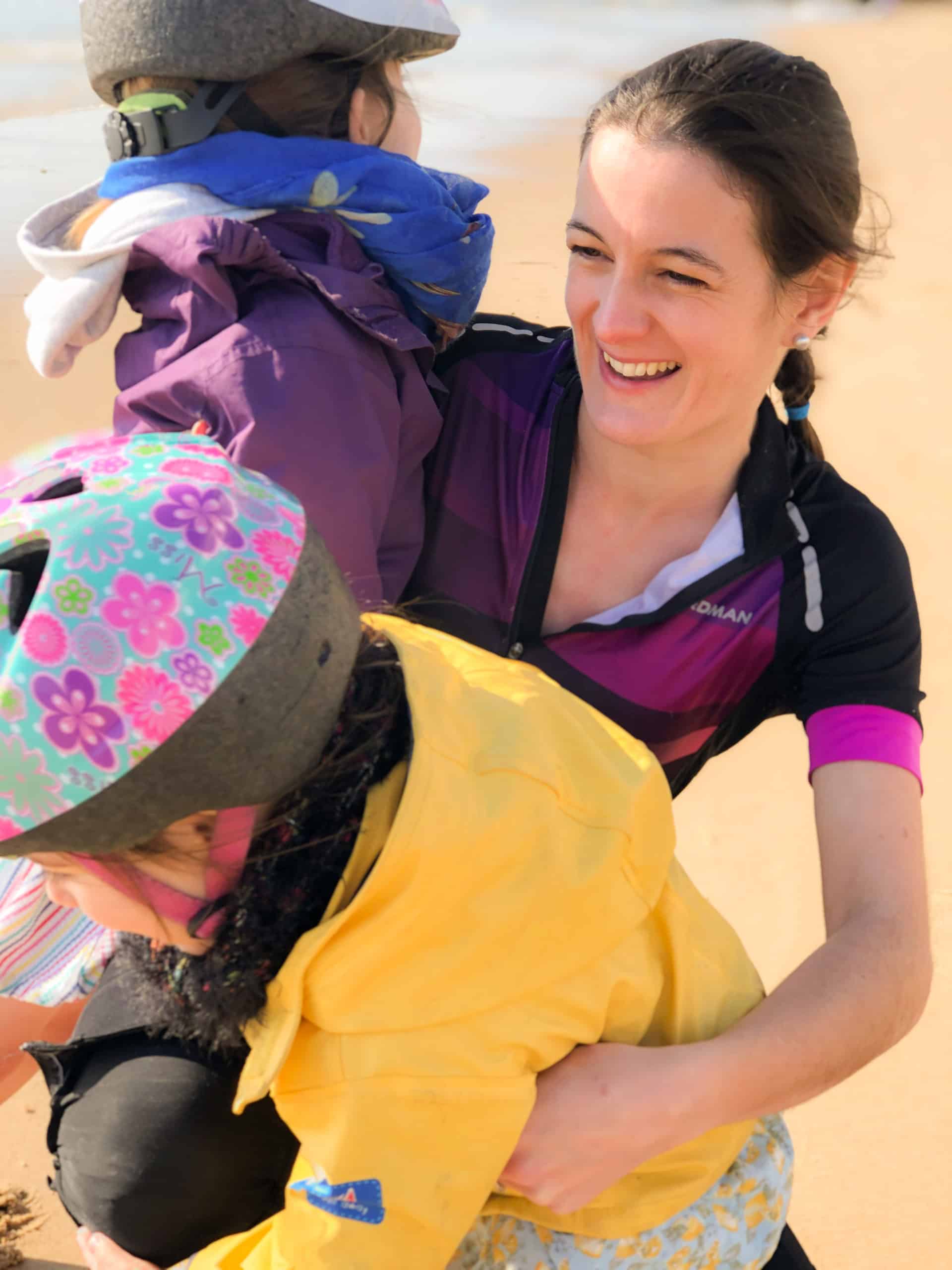 1. What does your job role involve?
I founded Byway, the world's first platform for flight free holidays, in March 2021. We focus on scenic slow travel experiences by train, boat, bus and bike, and stand by the principle that travelling through the world is better than flying over it. Our technology helps people to seamlessly find and book personal slow travel experiences, and our team supports travellers on WhatsApp throughout their trip.
As founder and CEO, I'm responsible for: creating a product our travellers love; creating and delivering an incredible customer experience; marketing Byway, and slow travel more generally; dreaming up and agreeing partnerships; finance, regulation, admin (eg becoming a B Corporation); fundraising and investor relationships; and advocating for industry and policy shifts to support flight-free travel. Until January, when our CTO Rich joined us, I was also hands-on responsible for all of our technology as well including managing our technology team.
My most important job since founding Byway has been, and continues to be, hiring and motivating exceptional people to help us build our business. I also need to facilitate a vibrant, flexible and inclusive culture that they want to be a part of long term. We're hiring for two technical roles right here: please head over and check them out!
2. What made you choose a career in technology?
I have always worked in and around technology startups, and I suppose it was 'startups' that attracted me more than 'technology' per se. I love the energy, creativity and pace of early stage businesses, and the amount of learning going on for everyone, every day. I've always been excited and inspired by the way technology can burst onto a new scene and create opportunities for scale where they simply don't exist without it. That's what's so exciting about Byway: before we existed, the options for slow travel holidays were really:
1) a time-intensive world of DIY research and fragmented high-risk booking (while navigating complex, sometimes multi-language, timetables);
2) pulling a trip off the shelf from a package holiday operator, not built to your preferences at all;
3) phoning up an agent to package something up for you individually, but that doesn't scale.
With Byway, our technology allows us to dynamically package one-off itineraries per traveller based on the information they give us via picture choice on our site: they can book a package-protected holiday by train, ferry, bus and/or bike in one click, and do it all without speaking to anyone at all if they choose. Magic!
3. Did you study an IT or technology related subject at A-Level or University?
My A Levels were Maths, Physics, Art and Graphics, and I received a BSc in Physics from Durham University. I later did an MSc in Sustainable Development at SOAS during evenings and weekends, while working.
4. Did you get any work experience in IT or technology before this role?
Before Byway I was investing in tech startups and coaching founders as Managing Director at Founders Factory, and before that I was at video ad tech startup/scaleup Unruly. I joined Unruly when it was tiny as employee number nine, and stayed for ten years though scaling internationally and to 450 people, taking Series A investment, restructuring, acquisition and corporate integration – almost an end-to-end tech startup journey.
5. Do you think there is a lack of females in the IT and tech sector? Are there barriers when it comes to women getting into tech?
Yes, especially in tech=-centric roles. Things are improving and there's much more visible female leadership of technology businesses and functions than there was ten years ago, but there's much more to be done – starting with getting more girls into analytical subjects at school (I was one of just three girls in my A Level Physics class).
6. Do you find there is a stereotype that a career in IT or technology is just for men?
It's certainly a stereotype that exists in places, and that is changing too slowly.
7. What would entice women to study technology related courses? How could we encourage more women to start a career in tech?
I think it's important to broaden the bracket here from technology-related courses to also include analytical subjects like maths, sciences and economics. Women and girls are underrepresented across many technical and analytical disciplines for many reasons, and I believe one of the significant ones is a lack of female role models proudly leading and garnering respect in technical and analytical disciplines, as well as business and politics more generally. More women in technology sharing their stories and backgrounds far and wide will go a long way to helping normalise the idea that there can be just as many brilliant technical and analytical women as men, and inspire more women to take technical and analytical courses and start careers in tech.
8. What advice would you give young women today at the start of their career?
It's on a poster on the wall at Founders Factory, where I used to work, and we've adopted it as one of our core values (agility) at Byway:
Think big, act small, move fast.
To me, it means: have huge ambition and enormous goals (and don't make them smaller for anyone), but don't let them paralyse you. Think of small actions you can take, and run at them quickly. Some will work out, others won't, but you'll learn fast. If you have an audacious goal guiding your small steps, they'll all combine to take you there – the successes and the failures.