Technology recruitment consultancy Client Server interviewed Maria Vallejo, Lead Technical Support Specialist at Caplin on her experience and thoughts on women in tech.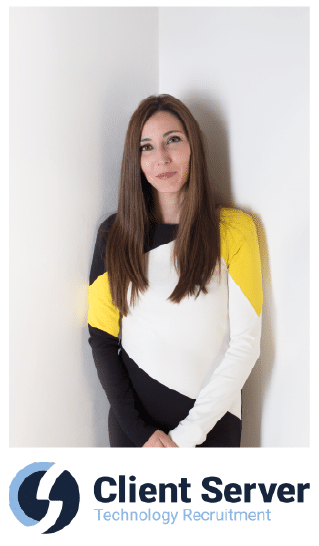 What does your job role involve?
I deal with all types of complex and mission-critical issues raised by our customers, which are the banks. I focus mainly on the 2nd/3rd level of support, investigating from configuration issues to connectivity problems or bugs. We keep communications open with our customers, as we need to work in parallel, collect the correct information for the investigation, perform root cause analysis, sometimes replicate their issues or do live sessions with them and investigate the data they provide us or perform code reviews to confirm if there is anything not working as expected. We have to meet our SLAs. As we are working with banks, time can be very sensitive and sometimes we deal with critical issues where the services need to be restored as soon as possible. Being able to work under pressure in those scenarios is key as no one day is the same.
What made you choose a career in technology?
I have been exposed to technology since I was very young. My father used to work with computers, he loved photography and used to play video games with us. He passed this over to my sister and me. I have been interested in technology and how everything works since I was small.
Did you study an IT or technology related subject at GCSE, A-Level or University?
I knew I always wanted to do something with technology so I chose to study telecommunication engineering back in Spain. I really liked radiocommunication and how the data gets transmitted from one place to another. While I was studying I discovered other areas of interest, like programming.
Are there barriers when it comes to women getting into tech?
I wouldn't say just in technology but in general, sometimes you have to make a choice between your job and your family. That has been the biggest challenge for me, being a mum and having a full-time job. I've found it extremely difficult at times to find the balance.
I had to make difficult choices regarding my career, taking into consideration my family. I will always appreciate Caplin as they were really supportive and understood my situation so they put things in place in order to allow me to have a good balance between progressing in my career and being able to spend more time with my family. I feel that many people don't have this opportunity and I have no words to thank Caplin for how supportive they are in this scenario. That's why flexibility in a company is very important.
What advice would you give to young women at the start of their career?
It can be very difficult to start and sometimes you don't even know what you really like, but just follow your instincts and fight for what you want. Never be quiet, always ask questions. The most important thing is that you need to be happy with what you are doing. If you are not happy, then something might need to change.