We interviewed Wendy Muirhead, Managing Director and Regional Leader at Ceridian, EMEA on her experience and thoughts on women in tech.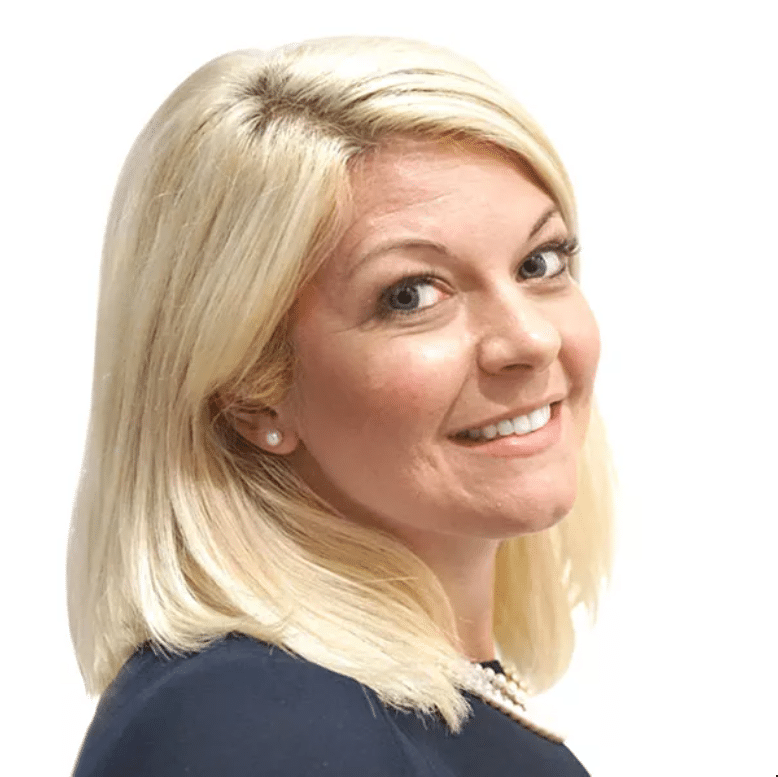 1. What does your job involve?
My role involves listening to our customers and teams to see how we can keep growing Ceridian in a profitable and sustainable way, while ensuring that we're delivering quantifiable value and helping our customers win in today's always-on, fast-changing changing world.
Human Capital Management (HCM) technology has the power to change lives when used effectively. For example, the ability to easily swap shifts means workers can juggle family commitments and emergencies in a way that wasn't possible before. It gives people that much needed autonomy and flexibility over their work lives.
By listening to and understanding our customers' unique needs, we can quickly connect them to the right teams in our business, and allow our modern technologies help them reach their full potential. Similarly, listening to our employees' experiences from a cultural perspective means we can nurture their development, while helping them feel empowered in the work that they do. It also ensures we are producing fair and equitable workplace practices for all our people.
2. What made you choose a career in technology?
My career started in finance, which allowed me to experience the power of global payroll, and I fell in love with it! I saw first-hand how global payroll providers were leveraging technology and found it fascinating. Through that, I started to understand the importance and potential of HCM and technology, and how my skills would be an asset to the progression of this evolving industry.
3. Did you study an IT or technology related subject at GCSE, A-Level or University?
I studied Politics and Philosophy at the University of Glasgow which, I hope, shows that a degree in technology isn't the only way to break into the industry and find success. There are lots of transferable skills that you learn in other disciplines which can be applied to jobs in the tech sector.
4. Did you get any work experience in IT or technology before this job?
When I was seventeen, I went for an interview at Toys R Us, and the interviewer suggested that I work in their multimedia department. I sold computers as a Saturday job and that was my early introduction to a career in technology.
5. Do you think there is a lack of females in the IT and tech sector?
While I didn't see many female CEOs when I was growing up, a lot has changed over the last few years. We are seeing more women become leaders in the tech sector. This growth is reflected in more opportunities for experience and mentorship available to women who are interested in pursuing careers, especially leadership roles, in technology.
We all win when we have diversity of thought and diversity of experience, and that's one of the things I love most about Ceridian. We have Co-CEOs who are male and female, we have an amazing diverse split of boards and management levels across the globe, and we are constantly looking at ways to create opportunities not just based on gender, but for candidates with disabilities and from minority backgrounds as well.
6. Do you find there is a stereotype that a career in IT or technology is just for men?
Things are certainly changing, and I think that is in part due to the rise of the gaming industry. When I was a teenager, gaming wasn't really something that girls did. Technology, and gaming especially, has since evolved considerably. Now, I see girls more interested than ever in gaming, so it is important that we create an open environment for all genders to explore what they enjoy. Encouraging girls to get involved with technology, whether it is through gaming or coding from an early age is a fantastic way to get them engaged in STEM (Science, Technology, Engineering and Mathematics) fields.
7. What would entice women to study technology related courses?
I really think it begins with early childhood education. We need to bring in a human element when teaching technology and showcasing the importance of it. A lot of my female peers in the sector didn't initially realise the value and potential of a career in technology until after they transitioned from another sector. It's amazing how often once you're in technology you realise how much it can make a difference in people's lives.
At a university level, people have already formed an idea of what they want to do as a career, whereas primary schools can start influencing potential talent while they are still growing and deciding who they want to be. It's important to teach children about all the exciting things you can do with technology and really build that passion and curiosity from an early age so that they feel confident pursuing a path in the future.
8. Are there barriers when it comes to women getting into tech?
A major barrier is confidence. At school, girls can be incredibly confident Yet, it seems to change once they enter their teenage phase, and some lose that self-confidence. We need to encourage young girls to build and maintain self-confidence so that they can go out into the world and chase their dreams.
9. How could we encourage more women to start a career in tech?
It's important that women share their career story and the obstacles they may have had to overcome. Every journey is different. Sometimes people will put their family aspirations or their career aspirations on hold for various reasons. I have three children, I have a full-time career, and I love what I do. I love the team that I work with, and I want them to reach their full potential too. I'm a better mum because I work and I'm a better person at work because I'm a mum. Everything in life is about balance and if you have the right support, anything is achievable.
If women continue to share their experiences of how they got to their position, whether it's in technology or another role, it will inspire others to have the confidence to go and achieve what they want to do.
10. What advice would you give to young women at the start of their career?
Get involved, ask questions, and if you want it, go get it.