We interviewed Hayath Hussein, Chief Operating Officer at Com Laude on her experience and thoughts on women in tech.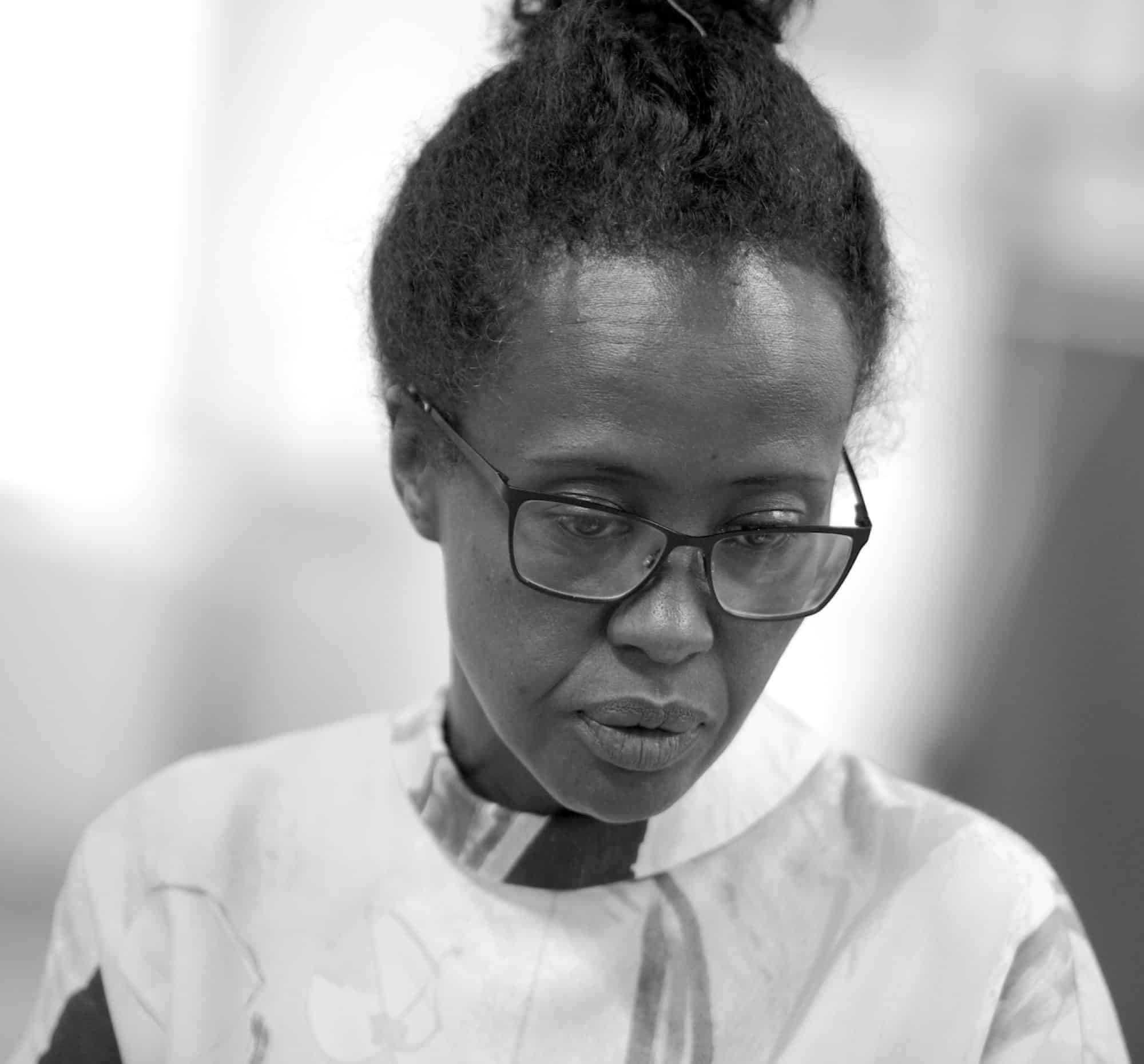 1. What does your job role involve?
My main responsibility is to oversee the day-to-day operational functions of the business. That means making sure all of our products and the operational teams are providing the highest level of support and service levels to our extensive list of clients. So essentially, my role is to make sure we're providing the client-shaped domain services we've promised.
We're really excited about the work we're doing with WEB 3.0, the Metaverse, NFTs and blockchain domains for IP owners. They're new and highly disruptive markets – that's why they're so interesting to work in. Brands are looking to get in on the action and we felt there was an opportunity to offer clients our decades of industry experience to help their businesses really stand out while staying secure. As such, our client base has expanded to include its new market entrants and the companies that are driving these shifts.
2. What made you choose a career in technology?
I have always enjoyed working with people and processes, so any job that offered me that variety was going to attract my attention. When I first moved to London I found a temp job as a data analyst at a domain name registrar, which was my entrance into the domain industry. My manager at the time asked if I wanted to stay and be permanent and because I enjoyed working there so much it wasn't a difficult decision as I met some amazing people who are still part of my life today. I quickly pivoted and moved from being a data analyst to managing a team and learning how to register domains.
3. Did you study an IT or technology related subject at GCSE, A-Level or University?
I have a master's degree in information system analysis from Linkoping University, Sweden. But my journey to the domain world started in December 2001, when I decided to move from Sweden to London. It felt like going into the unknown, which was both exciting and scary at the same time as the two countries have two very different job markets. However, I didn't leave university thinking I'd be working in the domain industry today but it's an industry that sucks you in and I don't want to leave.
4. Did you get any work experience in IT or technology before this role?
By the time I started working at Com Laude I already had years of experience in the domain name industry. This includes four years spent as an in-house domain name expert at a FTSE 100 company before leaving for a domain name registry. Because of my years in the industry, there are plenty of people who I can count as friends, so I was lucky to have one at Com Laude. I started at the bottom fifteen years ago as a client manager before becoming a team leader, departmental lead and then global operations director and finally Chief Operating Officer.
5. Do you think there is a lack of females in the IT and tech sector?
We've seen more women enter the industry but it's still not where we want it to be and there's more that can be done. Recruitment is vital to helping more women see themselves in roles they might not have considered. Job descriptions may be one of the issues that turn many women away. Perhaps a frightening statistic is that most women won't apply to a job unless they meet 100% of the requirements whereas many men typically apply when they meet just 60%. Managers have a responsibility to make tech more accessible and write inclusive job descriptions that avoid jargon and gendered language. Make them simple and avoid writing a wish list – include only what's needed for the role because women do rule themselves out more often.
6. Do you find there is a stereotype that a career in IT or technology is just for men?
Absolutely. For example, young people still see the technology industry as better suited for men and many don't think a girl could do certain roles, like being an engineer. Gender should have no bearing on what you want to do in life. Those archaic ways of thinking are engraved in you when you're young and start when you're in school. A lot can be done to encourage younger women to consider IT or technology as their career path when choosing their GCSEs or A-Levels. If not, the industry will miss out on some very talented women.
7. What would entice women to study technology related courses?
It takes time but it's important to focus on the next generation and ensure a level playing field for their career aspirations. It starts with encouraging girls at school to enter a career in tech. Creating opportunities for girls to engage with the industry very early in school and letting them know they can pursue technical careers can inspire the next generation into careers that are often underrepresented.
8. Are there barriers when it comes to women getting into tech?
The tech industry is male-dominated, and recognition takes a long time for women to get. It's taken me fifteen years for example to be recognised as being good at what I do. If you're not given the chance, how else would you prove that you can do the job? We need to be able to give girls a chance and encourage them by providing the platform to shine. Having women in senior leadership positions can encourage more women into tech roles, which isn't surprising news. If you don't see someone like you in a leadership position, then you might think this isn't your world.
9. How could we encourage more women to start a career in tech?
When a job becomes available, expose the role to everybody. Companies need to recognise that talent can also move within the organisation. Some companies are very rigid in structure and firms need to be open-minded to saying that someone in finance for example could move into operations.
We did some restructuring recently across our teams and two of our new team leaders are female and we have a few women on our development team, the team that develops Com Laude's products. I'm passionate about people, passionate about giving girls the opportunity to shine and helping them learn and grow. Therefore, I'm incredibly proud to have fostered a diverse and inclusive workforce with 50% of board members being female, which is 10% higher than the UK average.
10. What advice would you give to young women at the start of their career?
I've worked with young women for years and a lot of girls have this fear that they're not good enough. I always tell them they can do it, to believe in themselves and be open to new opportunities. Give yourself the opportunity to learn, fail and stand up again and move on. Give it a try and as a leader, you'll be amazed by what young women can do if somebody believes in them.