When finishing university, most students will start to look for jobs in their chosen field. But what if you're not sure what you'd like to do? Is there a way to experience different teams/roles whilst learning on the job? This is where graduate schemes come in. Many employers have started to offer dedicated training programmes for recent graduates, where they can 'rotate' their way through different job streams/areas of the business. This allows them to gain a taste of different roles and see what suits them/what their skills lend well to. However, navigating the many different graduate schemes can be overwhelming, and they're often very in-demand. Read on for our foolproof guide to graduate schemes and find out what they are, how to apply and which employers offer them.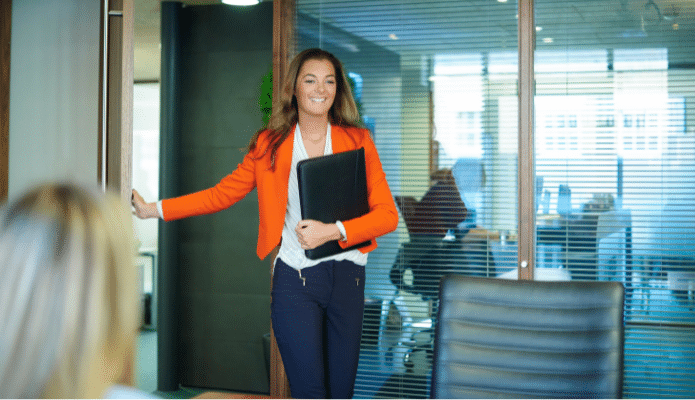 What are graduate schemes?
As mentioned above, graduate schemes are structured and dedicated training programmes, designed for recent graduates to get their feet under the table at the company and discover what area they might like to pursue a career in. Graduate schemes are entry-level and usually are only offered to recent owners of a degree. They usually last between 1-2 years, but some are even longer than that.

Graduate schemes can either be very varied (in lots of different areas of a business), or specifically aimed at a specialism like HR, Finance or Technology. When you enrol on a graduate scheme, your time in the duration will usually be split between different teams or areas in the company, meaning a lot of flexibility is needed from the graduate. You should also expect to be challenged, as learning lots of different processes and getting to know lots of different people is involved.
What are the benefits of graduate schemes?
In the UK, graduate schemes are extremely popular and usually very oversubscribed, especially for the bigger company names. Some of the reasons graduate schemes are so popular are:
1. Invaluable training and experience
Graduate schemes offer you training and development in a company without expecting experience beforehand. You will learn about many different aspects of the business, and spend time in a real team working on their key performance indicators and contributing to the workload. Many employers will look for graduate schemes on CV's as they show that the individual is flexible, adaptable and keen to learn.
2. Big company names
More and more companies are offering graduate schemes due to their popularity. Some of the companies in the UK offering these are huge names in retail, business and technology. Having these names as employers on your CV will stand you in good stead for future job applications as they will impress recruiters.
3. Learn about different areas of a business
The more varied graduate schemes often include areas in a business such as Finance, Marketing, Technology, HR and more. If you're still not sure on what you'd like to do once you've graduated, these programmes can be a great option to learn what skills you need for each area, and to see what you enjoy the most. You could spend 6 months in a Marketing team, then go to spend 6 months in Data Analytics. This is an opportunity like no other role you will find!
4. Earn whilst you learn
As graduate schemes are so popular, companies often offer a very generous salary package to prospective candidates meaning you are able to earn a fair and decent salary whilst you learn and train.
5. Possibility of further career development within the company
Once you have completed the graduate scheme, often companies tend to employ the candidates into full-time permanent positions in the company. If you thrive in a specific part of your scheme, you will likely impress the team and they will want to keep you once you've finished the scheme. Graduate schemes offer a great 'foot in the door' at big employers.
How to apply for graduate schemes
If you think a graduate scheme could be a good opportunity for you, you need to think carefully about your job search and time your applications right. Most companies will release their graduate schemes for the following year in September/October time. The graduate programmes usually start in September and run for 1-2 years, with another intake happening each year. The best time to start applying for graduate schemes is in the September of your final year at university. That way, you will be able to start working straight after the final summer after you graduate. Usually, employers will select who is successful during January of the year the scheme is due to start, so you do need to be quick.
Tips to maximise your graduate scheme application
1. Time your application perfectly
As we mentioned above, graduate schemes are usually opened for applications in September/October time for the following year's intake. You need to be searching around this time to get the best chance of getting a place. Ensure you apply in a timely manner and be prepared to start the recruitment process/assessment days fairly quickly.
2. Make sure your CV stands out
As with any job application, you need to make sure your CV sells you as best it possibly can. Graduate schemes are extremely popular and you will need to make sure you stand out from other applicants. Writing a CV with little to no job experience is difficult, but you can use your university degree modules and work to showcase your talents and skills. Tailor your CV to what you're applying for – if you're applying to a Technology-based graduate scheme, make sure you note down any technical knowledge you have gained from your studies. For example, if you did a course or module on a programming language, add that to your skills list to show prospective employers what you already know. It's also worth considering getting your CV assessed – CVIA offers a free LinkedIn and CV appraisal for anyone referred from Women in Tech. Click here to find out more.
Or, for a free CV review from our partner TopCV, click here.
3. Consider applying for less competitive schemes
Many smaller employers offer graduate programmes, so don't just look for the big employers. You will have a much stronger chance of a successful application if you vary who you apply with.
What to expect from the recruitment process
As the schemes are very competitive, the recruitment process for graduate programmes can be lengthy. It's best to be prepared and know what to expect. The process will vary based on employer, but usually this is the expected timeline:
Application: make sure apply in plenty of time of the advertised closing date and use the tips above to make sure your CV stands out.
Psychometric testing: this isn't always required, but often at the application stage employers will require candidates to fill out psychometric tests to shortlist potential recruits. These tests will be based on your Maths and English skills and you will be able to complete this at home in your own time.
First interview: if you are selected to go through to the next stage, employers will usually run a screening interview process first. This is usually with a member of the HR team, and will be an informal chat on the phone or an electronic call. The employer wants to know if you're right for the role without spending time on an in-person interview. Be yourself and relax – these interviews are about getting to know you.
Face-to-face interview: if you're successful on the phone interview, you'll usually be invited for an in-person interview with HR and the scheme manager. You'll face a mixture of competency based questions, as well as about the job itself so do your research and make sure your interview technique is up to scratch!
Assessment centres: this is the stage in which graduate schemes differ from standard graduate jobs. Assessment centres are usually a day long and will be a series of tests and scenarios. You will be around lots of other candidates and will usually have more interviews. They can be very daunting but relax and make sure you do your best to stand out and be enthusiastic. Read more tips on assessment centres from Save The Student

here

.
Which employers offer graduate schemes?
If you're reading this guide and think that a graduate scheme could be for you, you'll want to know which employers offer schemes and when they start advertising. This is by no means an exhaustive list, but should give you a good starting point when doing your research. Remember, there's no time like the present so why not start looking today!

Aviva currently run programmes in seven different career pathways, from Accounting to Technology, and are due to release more information on their schemes for 2024 later this summer.

BAE Systems have recently opened the applications for their January 2024 intake. Specialist areas include Engineering and Physics. Find out more & apply on Women in Tech jobs.

CGI run a Business Graduates programme offering experience in a wide range of industries. They recruit on an ongoing basis so get in touch with them to find out more information.

Experian's graduate scheme is 2 years long and is a structured programme with workshops, online courses and challenging work. You can register your interest for their 2024 scheme by visiting their website.

IAG Tech works with major aviation brands and offers a starting salary of £30,000 in the UK. Find out more about it on their Early Careers website.

JLR's graduate scheme opens in September 2023 and is broken down into nine different areas. Find out more.

JP Morgan Chase offers a range of different programmes for students; from school to post-grad. Learn more about their opportunities here.

Kingfisher offers a number of graduate programmes, all of which run for 2 years. Find out more on their careers website.

Lexis Nexis' graduate scheme runs for 12-months and exposes graduates to different areas of the business to help them find where they fit. Find out more.

Planit offers a 6 month graduate position in the Analyst team for anyone successful. Read more about the scheme and register your interest on their website.

Publicis Sapient's Early Careers Programme provides the ultimate opportunity for learning, growth and progression. Find out more.

Vantage Point runs an Early Career Programme which is an 18 month specialised graduate scheme. Find out more on their website.
Download our free Women in Tech graduate guide to find out more about the routes to landing your first job in tech.