We interviewed Hester McQueen, Chief Marketing Officer at Custom Build Homes, on her experience and thoughts on women in tech.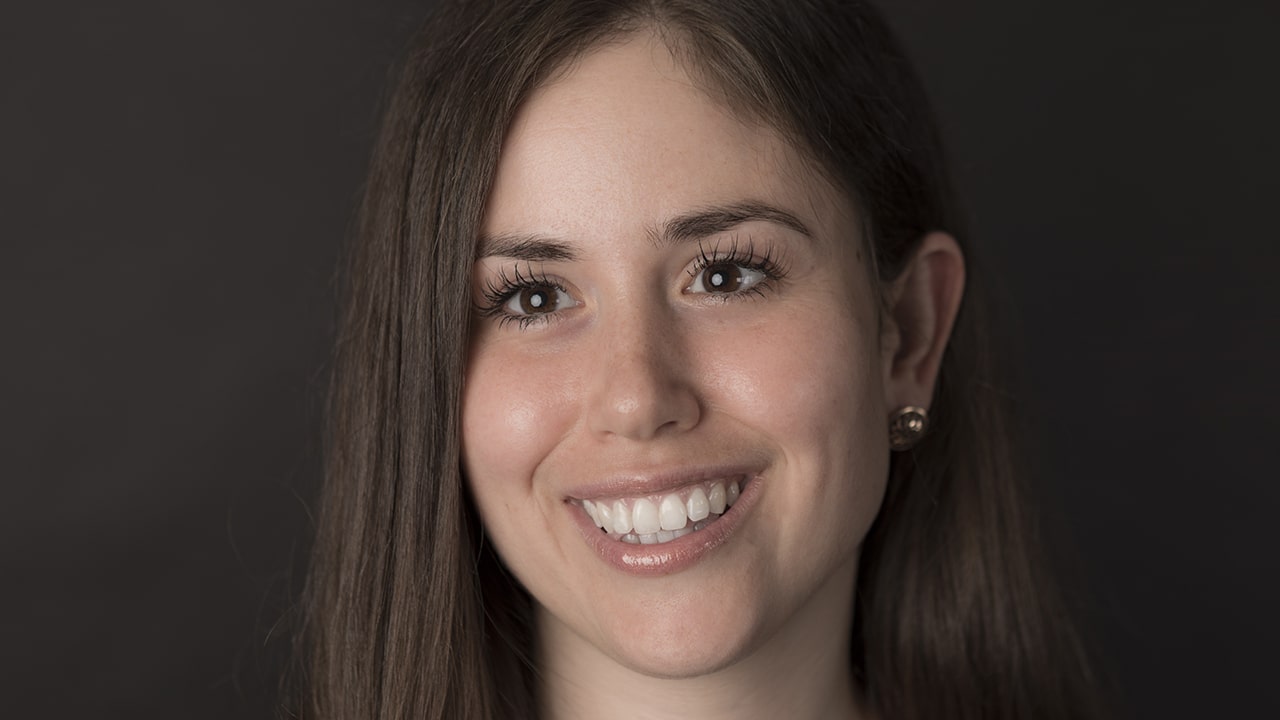 1. What does your job involve?
I am responsible for driving and unifying Custom Build Homes' homebuyer and landowner experience; brand purpose; creative communication and marketing technology. In addition to this I steer CBH growth strategies and control the experience across all brand touchpoints. Custom Build Homes are at the forefront of custom housebuilding in the UK and we're on a mission to change the home buying process for good, by championing and utilising technology to bring the property world online. Part of my role is understanding how we can implement cutting edge technology into the brand experience to help the customer purchase our housing products online and how we can hand-over a self-finish new home where customers can utilise a Custom Build Homes' digital finishing pack.

2. What made you choose a career in technology?
I've always been interested in technological advancements and innovative products from a young age; I'm usually one of the early adopters. I grew up with my stepdad who would build our computers from scratch, we never bought a pre-made one. My stepdad has a huge passion for the latest technologies (his current fascination is with Tesla, which has sparked my interest too) but the start of my passion came from him.
I knew I wanted to be in marketing after attending college, it was from this experience that I chose to apply for and study a degree in Marketing at University. I was lucky enough to have met a well-known digital marketing consultant, social media evangelist and technology public speaker, Stephen Whitelaw, soon after graduating, at a marketing event he was hosting. He inspired me to consider a career in digital marketing; this is where I learned I could put my education and passion together. He also helped me to get my first work experience. Getting to use technology in my role is one of the many reasons why I chose to progress my digital marketing knowledge. I love how technology changes our lifestyle and how it is continuously transforming today's digital landscape. No year is the same in the world of technology; I am forever looking forward to see what technologies are going to disrupt sectors and reshape our digital landscape. I'm also fascinated to see how marketing can implement technologies to revolutionise an industry to facilitate growth for scale.
Recently, I had the pleasure of meeting Richard Norman, a software architect and founder of technology companies. We had fantastic discussions on what was happening in the technology world today and it was this professional discourse alongside his positive energy that further ignited my enthusiasm for the tech sector. Having the opportunity to meet a variety of people on my journey so far, has encouraged my interest and inspired me.

3. Did you study an IT or technology related subject at GCSE, A-Level or University?
I completed the Chartered Institute of Marketing Diploma course, which included a digital module where I learned about: artificial intelligence; machine learning; augmented reality and virtual reality on top of technologies used by the marketing industry such as HubSpot and Brandwatch. My continued passion regarding the power behind what technology can do has encouraged me to continue studying for qualifications in Google and Hubspot, for example. As well as continued study, I love listening to podcasts and webinars on technology. The speakers fascinate me and really highlight how behind every technological advancement is a person; people really do make the impossible possible. A recent TED Talk that I listened to, which caught my interest was about Robotaxi. This technology is almost here, but we still need to rely on humans; it will be interesting to see how they will advance the Robotaxi and what changes will be made prior to this being rolled out in the public domain.
In the technology industry, you learn quickly that products are always being adapted and improved, which I love! I am currently studying at Heriot-Watt University to stay relevant in my role; it is important to be aware of what can impact the company you work for, or risk the company not staying competitive, competent or in business. The Blockbuster and Netflix story is the obvious example here, where Blockbuster believed that people didn't want to stream films online and wanted to go to Blockbuster to pick up a DVD. Blockbuster no longer exists.
I am part of the Chartered Institute of Marketing and the Digital Institute of Marketing, these platforms help to keep me up to date with technologies that are changing the marketing technology landscape. To exemplify, chiefmartech.com showed 8,000 solutions for the marketing sector this year which is constantly growing at a rapid pace.

4. Did you get any work experience in IT or technology before this job?
My dad took me to the "BT take your daughters to work day" back in 2005, when I was 15 years old. To this date I still look back fondly on how much I enjoyed this experience, where they showed us what it was like working in a technology company. I loved how BT were encouraging families to inspire women to work in technology.
Prior to working for Custom Build Homes, I did have experience working within a technological environment. I believe that all jobs that encompass marketing are connected to technology. It's about unifying a customer's experience by utilising tools from the marketing technology landscape and in today's world it is how we can use that to push customers down the sales funnel. I previously worked for Edesix – a body worn camera company who have been acquired by Motorola Solutions. During my time at Edesix, we were looking for funding to further advance the body camera technology created, which was incredibly exciting at the time. I loved how marketing was strategising other ways to use the technology, for example, we were looking at ways in which body worn cameras could be used for training purposes as well as being used to protect yourself. In this job, my role was to research how firefighters could use these products to improve their training which were fun days out of the office and away from my desk!

5. Do you think there is a lack of females in the IT and tech sector?
I think it depends on the perspective you take. From my personal experience in the sector, in every company I have worked for, yes, the IT department is male dominated. However, if you think about how departments overlap with IT and areas of the business using technology in today's world, to advance their work, then I'd say no. In marketing we use many technology tools such as VR, AR, and chatbots and from my experience there is a gender balance in this area. Of course, it is great to strive for this equal balance to ensure we have enough women working in the technology sector, but I think we also need to focus on how we can attract people of all backgrounds to create a culture of inclusion and diversification.

6. Do you find there is a stereotype that a career in IT or technology is just for men?
Technology is growing and changing rapidly with many different avenues such as PropTech, FinTech, EdTech, GreenTech, PRTech, AdTech, HealthTech etc and I don't see this as a man's role, particularly in today's social climate where more women have a voice that is being listened to by the masses. So many different sectors are implementing technology and so many departments are utilising technology or helping to evolve technology for the company that I really think that this stereotype is quickly being phased out. In the past, I would have said yes but from my recent experience I would say that today that isn't necessarily what we are seeing.

7. What would entice women to study technology related courses?
I think showcasing job opportunities that people don't necessarily associate with technology roles, to illustrate the range of positions available at a younger age. Recent research demonstrates that girls can associate technology and IT as a male industry as early as 6 years old (proceedings of the National Academy of Sciences, published November 2021). I believe more networking opportunities to find out more about the sector and job opportunities would also be beneficial. I love campaigns such as #ILookLikeAForester or #IlookLikeAnEngineer which are campaigns that challenge the sector and inspire other women to think about a career in that industry.

8. Are there barriers when it comes to women getting into tech?
Sometimes I think there is not enough visibility of women working in technology, which can ultimately discourage women, as it is not demonstrating inclusion and diversity. There are also not enough women who are widely known to be part of boards and management. It is imperative to include women in social gatherings or key industry events; these platforms should be used to demonstrate inclusion and diversification such as age and ability to help break down stereotypes. I think companies could offer women support groups to ensure they don't feel isolated.
9. How could we encourage more women to start a career in tech?
I believe we can encourage more women to consider a career in tech by having more visible role models and guest speakers who are women, to ensure gender is equally represented. Schools can play their part in explaining what careers are available from a young age, but more thought needs to go into how we do this, for example, bringing in workshops to inspire children with the possibilities and get them thinking and excited. There are far too many careers to choose from, especially with the amount of data that we have access to at our fingertips today. I remember leaving school with no idea what I wanted to do; I wish there were platforms included at schools about what kind of careers you could have. With so much noise on the web, the question is how do we break through this and get their attention? The sector needs to get in front of youngsters, face to face – for me this is still the most powerful tool – people can make an impression for life. People can encourage and influence others – I used to work for an Institute and our CEO would go to universities to inspire those who wanted a career in Forestry. We can learn what works in other sectors and implement this into our sector.
Companies should ensure they are using women in their marketing campaigns and employee case studies – a great way for companies to demonstrate inclusion. The whole sector needs to get involved – the bigger the platform, the bigger the reach. A sector recruitment drive to include more females in the workplace in areas where gender balance needs to be improved could improve the situation. Also, campaign awareness that shows inclusion. Companies can be more proactive in creating a welcoming work environment and canvas women to ask what might attract them to work for your company and what their perceived stumbling blocks might be, so they can work to remove them. Show clear lines of communication, recourse and accountability and have a supportive HR team who will work out problems that could potentially occur beneath the surface of the work environment. Ensure your company offers commensurate pay that is gender blind.
I support Kelly Caddow, Head of Media at Stewart's Melville College, students' when they are considering a career in marketing, to explain the possibilities and understand what their interests are, so that I can offer advice or even help guide them where possible. I'd like to do more to help because I think the next generation is very important and we should all be playing our part in supporting their progress.

10. What advice would you give to young women at the start of their career?
To get involved with an association or Institute as soon as you can – to enable you to start growing your network and keep up to date with the industry. It is not just about knowledge but about the people you meet on the way who can give you the experience or bounce ideas off or challenge you.