We interviewed Davinder Kaur, a Software Engineer at PensionBee on her experience and thoughts on women in tech.
What does your job role involve?
I work as part of a small team of developers, mostly looking after our web and mobile apps. I do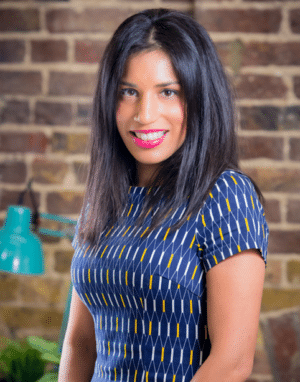 occasionally work on the other systems we use to consolidate and manage pensions. I work on anything ranging from small bug fixes to larger revenue-generating features, on both the front and back-ends of our applications.
What made you choose a career in technology?
Having grown up during the dotcom boom, I have always been fascinated with how the line between technology and business is becoming increasingly blurred – the rapid rise of eCommerce platforms (such as eBay and Amazon), piqued my interest into the possible uses of technology. My decision to pursue Computer Science was based on my desire to change the world with technology! Over the course of my career, I have grown to appreciate the use of technology in day-to-day life.
Did you study an IT or technology related subject at A-Level or University?
At University, I studied a Combined Honours in Business Administration and Computer Science – this meant that my modules were a 50/50 split between the 2 subjects.
Did you get any work experience in IT or technology before this role?
My University encouraged students to take a placement year and so I worked in the Technology Department at an Investment Bank. As a Business Analyst, I worked on translating Business requirements into system requirements which were converted into runnable test cases for the in-house system. This role helped give me the experience to become an Implementation Manager at an Investment Management company. Over time, my responsibilities grew to cover Release and Test Management responsibilities. I was in this position for around 8 years (over 2 companies) before deciding to retrain as a Software Engineer.
Do you think there is a lack of females in the IT and tech sector?
This question is really two questions. No, there isn't a lack of women in the Tech sector as the number of women working in the tech sector seems roughly equivalent to the number of men – therefore there appears to be a balance. However, not all of these women are in technical roles and this is where the inbalance lies. Technical roles, such as development and quality assurance, would benefit from having more female input.
Do you find there is a stereotype that a career in IT or technology is just for men?
Honestly, I find this question really hard to answer – I have always been brought up to believe I can do whatever I put my mind to, and so I have never been aware of stereotypes around job roles. Having discussed this with a number of friends, it was clear that whilst they were aware of the stereotype, they chose to ignore it – but this behaviour is the exception, not the rule. Many women don't find a career in IT enticing (unless of course you are passionate about technology!), as it can be incorrectly perceived as a masculine role.
What would entice women to study technology related courses?
Every woman is different so this is a tricky question! Speaking for myself, and some of my friends, we find it motivating to hear the stories and journeys of other women. It demonstrates, in a very real way, that certain things can be achievable (obviously with some effort!). Whilst it can be incredible to hear about confident women who have been put on a pedestal by the industry, I think what is more inspiring are the women you meet who have quietly broken barriers and accomplished wins in their own right. Being a part of celebrating their success, I believe, is a strong enticement to create your own successes.
Are there barriers when it comes to women getting into tech?
Gosh, where do I start! There are so many reasons that women stay away from a career in tech – I know that what held me back from being a software engineer, earlier in my career, was fear of not being good enough. It can be really daunting to make a career choice and find that you aren't actually very good at it! Having to retrain or find an alternative career can be really scary.
Equally worrying, is finding out that you don't fit in to a team/department/company and so having to go through the job hunting process all over again. Overall, I guess it comes down to a lack of confidence, especially around what happens if things don't work. You have to ultimately have trust in yourself, to find something different if your career choice doesn't feel right.
How could we encourage more women to start a career in tech?
Whilst there are a number of reasons that women don't pursue a career in IT, I strongly believe that at the core of these reasons is misunderstanding around roles available within technology and the working environment. Most people are only aware of the developer role, however there are many other options available! The job market has moved away from traditional roles but career-option education has not reflected this at all. Therefore when deciding "what you want to be when you grow up", the decision is currently based on incorrect information. There needs to be very early insight, in school education, into what the job market looks like, the massive variety of roles available and what each position means in reality.