A recent survey revealed that just 11% of developers are women. The job has one of the biggest gender gaps in the tech industry, yet developer skills are in high demand, especially in light of the recent pandemic as more and more companies and organisations rely upon remote operations and the strength of their websites and applications to grow and retain business.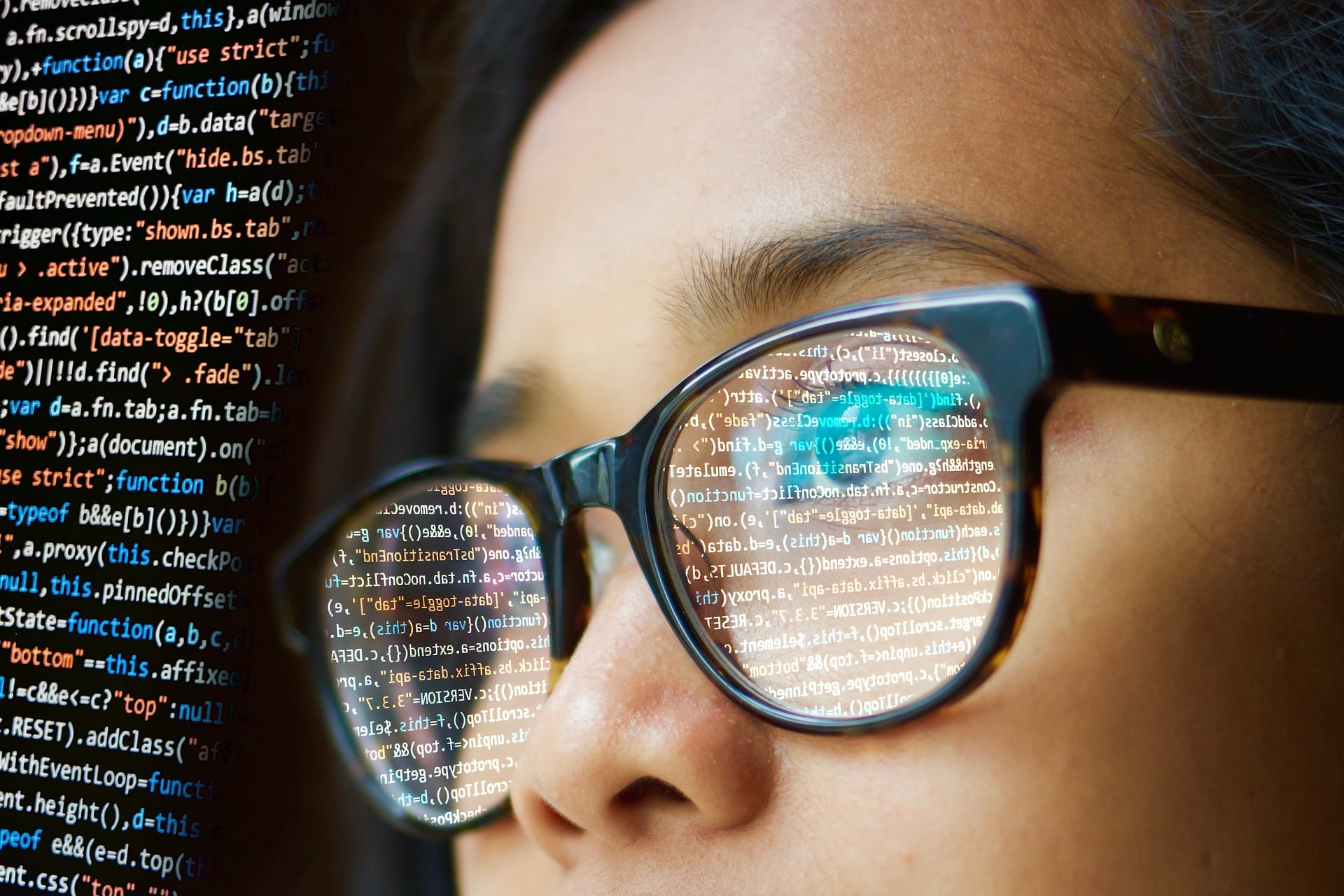 Women were instrumental in the birth of software development and the first computer programmer was indeed a woman, so it is disappointing that the industry has become so unequal in gender representation. Women in tech developers may be the minority in tech at the moment, but as more companies make diverse hiring a priority, and more young girls are empowered to study STEM subjects and gain the necessary skills and qualifications to work in tech, gender equality in the sector will become a reality.
The perception that a career as a Software Developer is a male pursuit is fading as more young women are empowered to study STEM subjects at school and university, and more than half of computer science graduates are now women. The increasing visibility of women in tech role models, as well as the presence of community change organisations such as Code First: Girls and Women Who Code, are also helping to drive positive change and create opportunities for more women in tech developers.
How to become a developer
The average salary for developers in the UK is £54,000, rising slightly in the capital with London weighting. It can certainly be a lucrative career that pays well, with tech employers valuing and recognising continuous improvement in skills and experience.
Landing a job as a developer depends on the skills and experience preferred by the employer hiring, and it will vary depending on the level of the position. Coding boot camps, hackathons and mentorship schemes are all good starting points if you're seriously considering a career as a developer. However, there are some key requirements you should aim to meet to be in with the best chance of competing in the job market. Here is an idea of some key skills you will need for different developer roles:
Mobile Developer
The ability to build and fix apps for iOS and/or Android (depending on the job)

Knowledge of two or more programming languages, for mobile development these could be Objective-C, Swift and Java

An understanding of the development process and lifecycle
Front End Developer
Knowledge of programming languages such as HTML, CSS, and JavaScript

A familiarity with testing and debugging processes

Experience building responsive websites and pages

Knowledge of CMS systems such as WordPress
Full-Stack Developer
Ability to work on the front and back end of an app or website

Ability to interact with API's – user interface, quality assurance, user experience

Knowledge of all stages of software development

Web architecture – how to structure code and categorise files

Back End languages such as Java, Python and Ruby

Front End languages such as those listed above

Database storage – characteristics of relational/non-relational data and knowledge of NoSQL databases
Back End Developer
Ability to use and understand languages such as Java, Python, Ruby, and PHP

Understanding of some Front End programming languages to be able to communicate with Front End Developers in the team

Knowledge of source code management tools

Familiarity with CMS systems
If you're returning or just starting your career in development, or even if you want to boost your existing skills, finding a training provider that works for your lifestyle and learning style is important to set you in the right direction. Here are some resources specifically about training as a software developer:
Women in Tech have teamed up with The Learning People to help women kick start their careers in tech. Learn to code in 16-48 weeks and gain a Diploma in Software Development – delivered by Code Institute and credit-rated by Edinburgh Napier University: https://www.womenintech.co.uk/training
A list of virtual training opportunities for women in tech
The experiences of women in tech developers
We have over 160 case studies on womeintech.co.uk featuring the experiences, advice and thoughts of women working in tech. Many of these interviews are from women in tech developers and you will find that their lived experiences and career advice is a true insight into life as a woman in tech.
Here's a selection of interviews with women in tech developers:
Dionne Condor-Farrell, Senior Developer at Transport for London
Natalie Akam, Developer at Trainline
Sara Estrela, Development Team Lead at Trainline
Atiqa Ashraf, a Front End Developer at Technojobs
Sarah Parker, Head of Studio and Front End Development at Salmon
Amna Askari, a Developer at Reach PLC
Sadiah Ahmed, Software Developer at Moneysupermarket
Tara Abraham, Front End Developer at Masabi
Emina Cholich, Principal Developer at Auto Trader
Surbhi Verma, Developer at Auto Trader
The future of developer jobs for women in tech
The future for women in tech developers is bright. Software development is one of the most in demand jobs not just in the tech industry, but in the world right now. It is projected that within the next decade, the employment of software developers will grow by 21%. As reliance upon technology advances, the demand for gender diversity in tech intensifies, and as tech sectors and emerging sub-sectors increase in size over time, there will likely be more opportunities for women in tech to pursue careers in software development.
To view the latest developer job opportunities in tech, click here