We interviewed Tahera Malik, Application SME at Direct Line Group on her thoughts and experiences on women in tech.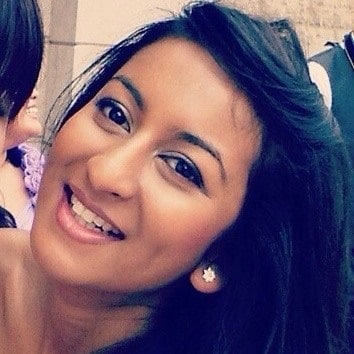 1. What does your job role involve?
Liaising with 3rd party vendors to ensure stability in our Business functionality.
Leading Disaster Recovery (DR) Test with 3rd party to prove resilience

Daily stand ups with the team to keep up to date with backlog and priorities

Updating email templates (content: image, text, subject line). This is for our customer quote and save journey

Testing user applications to ensure bug fixes are rectified before handing over to the business users
2. What made you choose a career in technology?
During my AS Levels, I thought about my future and what I wanted to be. I thought I could be an IT Teacher in a secondary school. Whilst studying, I realised this will be handy for my future as IT is a fundamental pillar in so many industries.
3. Did you study an IT or technology related subject at A-Level or University?
I studied Information Technology at AS and A-Level, and Information Technology Systems (ITS) as the University of Sussex
4. Did you get any work experience in IT or technology before this role?
I graduated in 2008, during this time there was a recession. I found myself applying for work experience to get through the door. I worked at a company called Epic (now called Leo Learning) in Brighton. I started off by adding data to stock images, followed by IT support for e-Learning. I also helped with e-Learning videos using paper animations.
5. Do you think there is a lack of females in the IT and tech sector?
I think there's a lot of diversity these days. Direct Line Group is a great company to work for where they look after you no matter what your background. There's a good mix of men and women. In my previous roles, yes there has been a lack of women, but I think that's all changed.
6. Do you find there is a stereotype that a career in IT or technology is just for men?
When I was younger, yes, I may have thought that. But whilst growing up and learning more on what I can do, I felt more confident regardless of being a woman.
7. What would entice women to study technology related courses?
I don't think I can say as the world has changed so much. We have constant changes in technology. This is everywhere for example, on TV and social media platforms. It's a choice needed from the individual. I guess I realise how lucky I am to have a job during the world crisis and being able to work from home (WFH). Maybe that could entice you 😊 knowing you can do your job in an office as well as at home.
8. Are there barriers when it comes to women getting into tech?
I don't think so. During my career, I have usually felt somewhat shy and embarrassed. At 35, I now feel more confident than ever. During the pandemic and WFH, I have used this time to not shy away from what I can do and want to say. I have a voice and people listen. I feel empowered to do a great job. I am forever grateful for my failures and successes as each one has brought me here.
9. How could we encourage more women to start a career in tech?
Do your research when it comes to interviews. Know the company, know what their vision is and what you can bring to the table. Once you know this, you will feel more confident during the interviews. Ask questions such as how the company works with 3rd parties and how they work as a team in the fast pace world. Ask what technologies they use and how they could improve to work more efficiently and save money.
10. What advice would you give young women today at the start of their career?
To feel empowered. You can do this, without trying you will never know. Push yourself to learn more and arrive to interviews with your understanding of the job you have applied for. If you are corrected, well that's ok. It shows your enthusiasm to learn and pick up and learn more. It shows you can thrive and adapt to what's ahead. Keep your doors open and don't feel down if something doesn't go your way, pick up what you learnt from this and move on. If you have a question, don't be afraid to ask. Easier said than done but try and imagine that you are talking to a friend. Nobody wants to see others fail, and if they do, well that's their insecurity – not yours. There's always going to be chances and choices, so be wise and confident and go in with a big heart 😊