Women in Tech interviewed Michael Carter, European HR Director, at Assurant on his advice on how the business is making progress with D&I goals during COVID-19, future plans moving forward and more.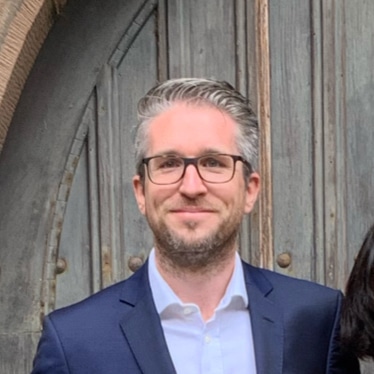 Michael is responsible for all aspects of HR for Assurant's European business and is an executive member of the Assurant Europe Group Board of Directors. He is accountable for the design and delivery of the HR Strategy which includes initiatives focusing on organisational design, culture, talent acquisition and management, reward and compensation, learning and development and employee engagement. He passionately drives a people agenda which is critical to the continued progression and success of the European business.
Michael graduated with a 1st Class Honours Degree in Business and Human Resources Management and has over 15 years of experience in HR and Organisational Development. He has over 15 years of experience in Insurance and Financial Services.
1. How is Assurant making D&I a key objective?
For Assurant, diversity and inclusion is not only about common decency and common sense – two of our core values – but it is also a strategic business imperative. We know that a diverse and inclusive environment helps us better understand and connect with our employees, clients and customers. So, leadership is building on past initiatives to ensure that we recognise issues of prejudice in our society and potential for the same within the workplace. We are moving quickly to evaluate actions and implement solutions that support a more diverse, equitable and inclusive Assurant community.
Our commitment to diversity, equity and inclusion starts at the top. Our President and CEO Alan Colberg was one of the first signatories of the CEO Action for Diversity & Inclusion pledge and the Business Roundtable's Statement on the Purpose of a Corporation. He also serves as chair of Assurant's Diversity & Inclusion Advisory Council, which comprises a rich mix of 20 employees from seven countries.
Our company's commitment is reflected in our efforts. For the second consecutive year, Assurant earned a top score of 100 on the Human Rights Campaign's Corporate Equality Index, achieving the distinction of "Best Place to Work for LGBTQ Equality." And 2020 Women on Boards, an organisation dedicated to increasing the percentage of women on corporate boards, recognised Assurant as a 'W' Winning Company – their highest honour – for the fourth consecutive year in 2019.
2. How is Assurant tackling the impact of COVID on the business?
Throughout the COVID-19 crisis, in partnership with our clients, Assurant has delivered continuous support for the millions of customers we serve. The essential services we provide, like keeping people connected through mobile phones, matter today more than ever.
We have rallied across our global organisation to support each other, as we quickly activated our business continuity plans to safeguard our employees and protect our operations. And despite the challenges this pandemic has brought, we are continuing to deliver.
In addition to providing continuous and seamless support for our customers, since the onset of the crisis, Assurant has made certain its other two critical priorities have been safeguarding its employees and supporting the communities where we live and work. We've taken proactive actions to protect our employees and keep our commitments to our community partners by:
Swiftly implementing restrictions on non-essential business travel that remain in place.

Moving more than 12,000 of our 14,000 global employees to work remotely, including customer service employees who were equipped with technology to continue to provide uninterrupted service to customers remotely.

Adopting strict social distancing guidelines, provided PPE provisions, and are practicing enhanced cleaning as per the latest national Government guidelines for certain facilities that remained open to perform essential, onsite services for our more than 300 million customers across the globe.

Upholding our 2020 Assurant Foundation charitable commitments which distributed more than U.S. $2.7 million in grants — often redirecting funds to support immediate community needs in the wake of the pandemic.

Supporting our 41 global employee Engagement Champion Teams, which have organised "Acts of Gratitude" in their local communities to recognise and support the heroic efforts of healthcare professionals and essential workers during the pandemic.
At Assurant we have placed the health and wellbeing of our employees and their families at the core of our decision making, beginning with our initial response to the pandemic and in our future workforce planning. Communication is key to this employee-centric approach and we have increased global, regional, national and team communications to support employees throughout the COVID-19 pandemic, regularly communicating with them about what leadership was doing to address the safety, health and wellbeing of the Assurant workforce, including:
Committing to remote working, for those employees who can do so, until at least 31 December 2020.

Recognising the challenge and importance of childcare by relaxing our remote working guidelines to support colleagues.

Utilising more digital communication channels to support remote working.

Essential workers at key locations received additional incentive pay and support to ensure they could continue to perform their work safely.

Distributing one-time COVID-19 relief payments to employees working from home, to help offset additional pandemic-related expenses and needs.

Provided employees with access to additional mental wellbeing tools and resources.

To support employee wellbeing further, we have provided all employees with an additional three days of holiday to take before the end of 2021.

Ran 30 days of learning initiative to further support employee development and CPD whilst working remotely. 

The Assurant Cares Employee Support (ACES) Fund launched a special COVID-19 Emergency Relief programme to help employees experiencing severe financial hardship triggered by the pandemic, providing 2,225 charitable grants across the world, totalling more than U.S. $1.1 million through contributions from the Assurant Foundation, Board of Directors, Management Committee and employees.
3. Do you think COVID has halted progress in making D&I an ongoing priority in Tech?
These are unprecedented times and each organisation has to decide the best course of action for their D&I approach. Certain industries are further along than others in that regard, but most have work to do. At Assurant, COVID-19 has not hindered our go-forward strategy for diversity, equity and inclusion (DEI), if anything it has reaffirmed it. During COVID-19, Assurant has hosted global conversations on race, featured employee reflections which celebrate the experiences of employees from underrepresented groups, launched a supplier diversity portal and set bold DEI goals for this year and beyond.
4. What are Assurant's plans for the future? And how does D&I intertwine?
We view diversity, equity and inclusion as a strategic business and leadership imperative that will play a continuous and significant role in how we evolve, and it will continue to be a key enabler to our continued success. We are implementing measurable and sustainable actions that reinforce and support the evolving needs of all key stakeholders with purpose and commitment.
To read more about how the pandemic has impacted women in tech, click here.