We interviewed Aleksandra Sulikowska, Systems Engineer at Drayton by Schneider Electric on her experience and thoughts on women in tech.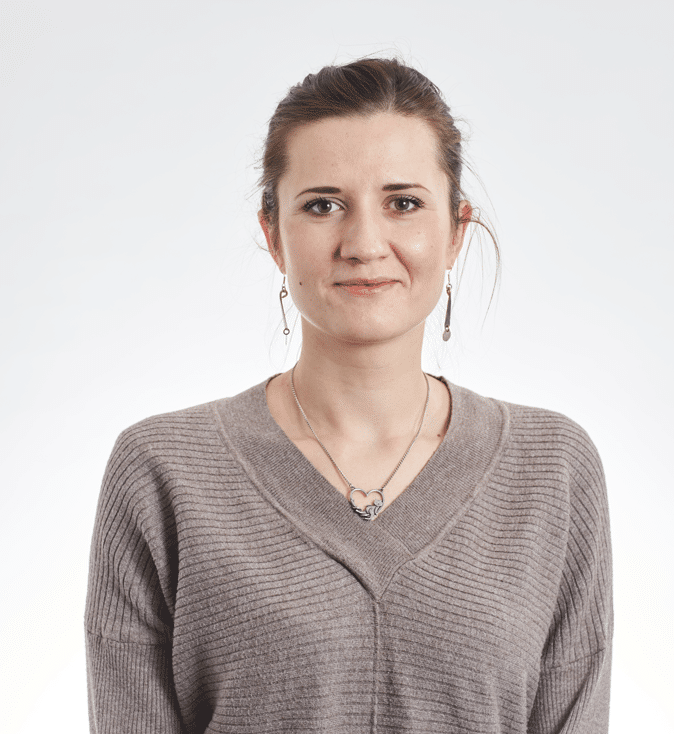 1. What does your job role involve?
Designing the overall system architecture – from heavy flow diagrams showing interfaces between system components and the flow of data to in-depth front end functionality of the product and features.
2. What made you choose a career in technology?
I always loved solving logical problems and finding solutions – as simple as that! There is no better environment for this type of stimulation than in tech. And I was also pretty bad at maths at school, so kind of wanted to prove something to myself at first, and then started enjoying it a lot so stayed on that path!
3. Did you study an IT or technology related subject at GCSE, A-Level or University?
I changed my A-levels subjects 3 times, bouncing between art/history and maths/physics – simply could not make my mind. Decided on maths and physics because it was more challenging for me than art/history (I struggled with it more) and therefore gave me more thrill. I felt immense satisfaction when I solved the problem correctly, purely because it made me sweat a lot!
I went to study physics, and I stayed at the Uni for the next several years, eventually graduating with a doctorate.
4. Did you get any work experience in IT or technology before this role?
Yes, I worked in a tech company before as a graduate systems engineer for a couple of years before I joined Schneider Electric. It was my first job, which I got after completing a 3-month apprenticeship with the company (while simultaneously finishing off my PhD – not much fun!)
5. Do you think there is a lack of females in the IT and tech sector?
I don't think there is a lack of females, but the proportion of females vs males is definitely smaller. It would be ideal if it was 50/50 everywhere (all businesses across the world) but we are not there yet. I stay positive – we are getting there.
6. Do you find there is a stereotype that a career in IT or technology is just for men?
Yes, in some countries/cultures more than others. Where I come from I was asked many times even by my own family (who of course supported me wholeheartedly) why do I want to do a 'man's job'. My answer was always the same: because I can and because it's cool.
7. What would entice women to study technology related courses?
What would help me, if I could take myself back in time, is not making a big fuss about being the only woman in the group, instead just treating me normally. Sometime the need to make a woman feel comfortable when she is in gender minority can take an opposite effect – despite intentions being good, she is being isolated as a special case which emphasises the problem. We need to normalize this: nobody is better, worse or special – we are all the same, regardless of the gender.
8. Are there barriers when it comes to women getting into tech?
I can only speak from my perspective, but I believe it will apply to many. Physics, maths, tech – more often than not are considered difficult and daunting, especially when you are a beginner. It is easy to think 'it is not for me, I am not smart enough, don't have the brain for it' and fall into a stereotype that perhaps men are simply better at it, and it all comes easier to them. This is so not true! It can be difficult for everybody, and the key is to not be so hard on yourselves and take it slowly, step by step.
9. How could we encourage more women to start a career in tech?
Maybe by showing that in tech there are a lot of women already, and more is coming. For me it is amazing to work both with men and women, and I know there really isn't any prejudice on gender in the modern tech companies in developed countries. Everybody is treated equally and there is usually a lot of fun alongside work. Oh and also this: I would say that in tech people (both men and women) are normal – very intelligent, yes, but not in an intimidating way, not 'Einsteins' to be scared of. Everybody will find their fit.
10. What advice would you give to young women at the start of their career?
I, as a woman, was perhaps a little afraid of judgement when I didn't get my maths right, and it slowed me down as I was torn by many doubts (but it didn't stop me). My advice to all the young women is this: do not let anybody slow you down, don't take failures as a sign it is not for you – there is not a person in this world that finds everything easy. IT really does not require any more talent than any other job, and you can do it just as well as anybody else – trust me on that.