We interviewed Louise Coulson, Product Manager at DWP Digital on her experience and thoughts on women in tech.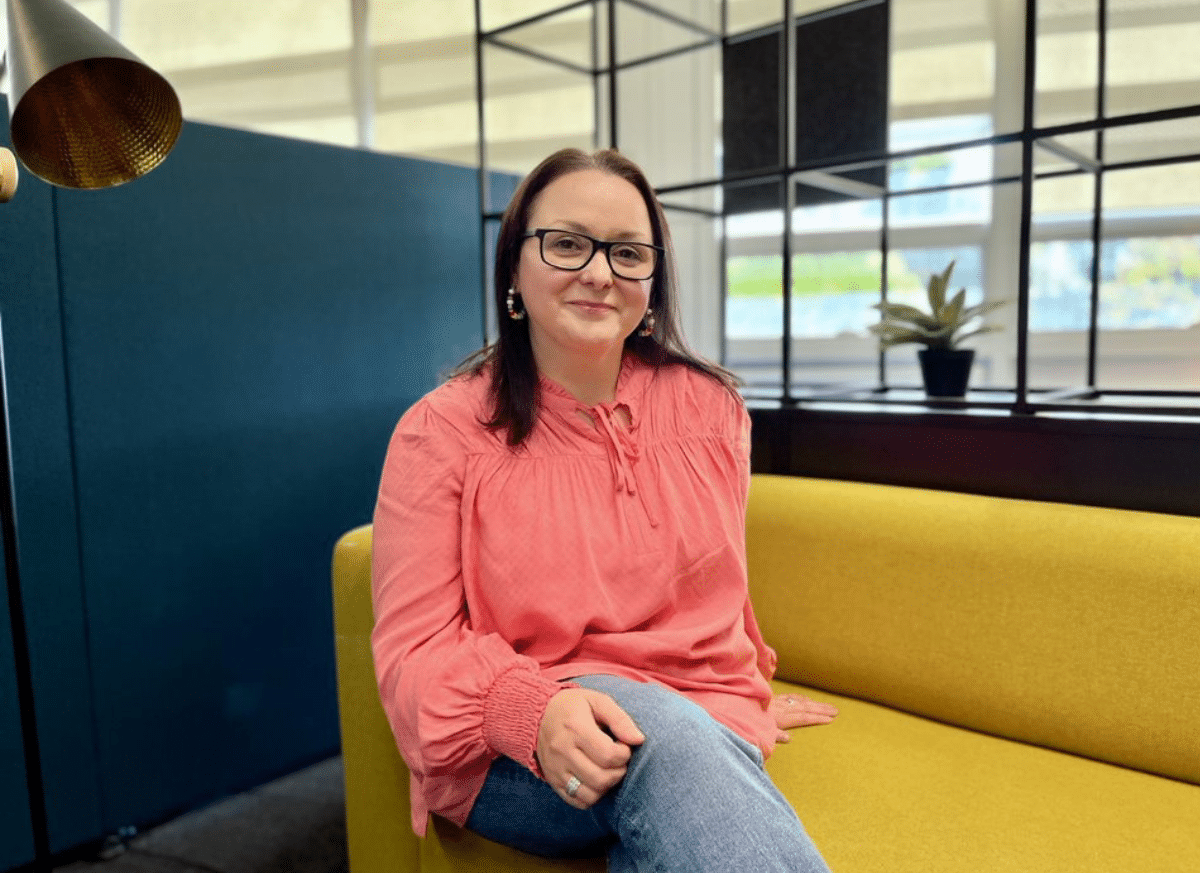 What does your job involve?
In my role as a Product Manager, I'm developing cross-cutting services to work across our different benefit systems. It means engaging with different people every day, creating, and working with multidisciplinary teams to make our vision real.
I joined DWP Digital about two and a half years ago. I spent a year in our integration team, and then moved into the product management community practice team for a year. I recently took on a product lead role within our Shared Channels Experience.
We need to channel our resource, so it's about following the strategic direction of the organisation. Making sure we understand where the problems are and focusing on the solutions that deliver the most value.
I've got three teams working for me, one of them is based in Newcastle, where I'm based, which is really lovely to be in the same hub. The rest are located around the country, so we make the most of Microsoft Teams to collaborate, which I think that's one of the really great things that came out of the pandemic.
What made you choose a career in technology?
I started programming when I was about 10 years old, back then you used to get books where you followed the code and saved it to an actual cassette tape. I enjoyed it and decided quite early on that was what I was going to do.
Did you study an IT or technology related subject at A-Level or University?
I went to university to study a computer science degree, graduating in 2000.
Did you get any work experience in IT or technology before this role?
I spent just over 20 years in the private sector. I always worked in digital roles as a developer for about 10 years, and then I drifted into product management.
Previously, I was in a more commercial product role where the primary aim was to make a profit, but I wanted to be somewhere where the reason for my role was to help real people. That's why DWP Digital exists. We're here to help some of the most vulnerable people in society.
Everything we do is designed to help people. It can be challenging because you can't do everything at once, but that's why I came to DWP Digital.
The move to the public sector was deliberate, I'm committed to staying in government and continuing with all the great things on the journey.
The size of the organisation can make it challenging at times, and we have processes that you don't get in the private sector. But that's just because we're bigger and we're spending public funds. Ultimately, we're doing good stuff that impacts real people.
Do you think there is a lack of females in the IT and tech sector?
Yes, I think it would be great to see more women.
In DWP Digital we have higher number of woman than average, and a lot of women move to digital roles from operations. In my experience, that's something you don't see as often in the private sector. In DWP Digital there are so many schemes that help people take opportunities. It might not always be a promotion, sometimes a sidewards move, but in government it's easy to try something new.
For example, there's an Associate Product Management scheme, where we train people from a range of roles to be Product Managers, giving many the opportunity to move to DWP Digital for the first time in their career. The scheme, run by the Product Management Community of Practice, is in its second year and has been incredibly successful.
Do you find there is a stereotype that a career in IT or technology is just for men?
Yes, it's seen as a boy's thing. When I graduated, there were 100 people who graduated, and only 5 of us were women. 5% of a degree course being female is crazy.
When I worked in the private sector, I would be the only women on the team or the only woman in the room. I've never seen that at DWP Digital. When I work with a lot of senior people, senior architects, senior developers, we've got lots of women in those roles, I think we are bucking the trend compared to others, we're ahead of the curve but there's still work to be done.
What would entice more women to study technology related courses?
I think that more needs to be done at an early age, in schools, to encourage more girls to believe that they can be successful in tech.
That would get more girls to do GCSE IT, A-level, then degree level technology. They're just as good as the as the men they learn with.
I hope it's improved from when I was at university. There's no reason why not, but it goes back to school.
Schools need to get girls to stop thinking technology is just a boy's thing. I took my son to coding club. I asked if there were any girls there, he said no. There weren't any mums either, just dads with their sons.
Until those 9- and 10-year-old girls are realising that it's an option they're not going to go into it for a career when they are 25.
Are there barriers when it comes to women getting into tech?
The barriers that I think a lot of people think are there, are not. I've worked in digital for 23 years. I'm married and I've got two kids, I've balanced working full time with having a family for almost 15 years.
It's never too late, there are lots of opportunities, such as apprenticeships. I've worked with people who have moved into digital roles towards the end of their career, with the skills that they've got from elsewhere. It's about being able to recognise the transferable skills that you can use to move into tech. Lots of skills are transferable into digital roles.
How could we encourage more women to start a career in tech?
I think hearing the experiences of others, hearing that you can have a fantastic career in digital. There are so many different jobs and roles that you can do. I think more women, especially younger women, need to be aware of the opportunities. They need to hear about the opportunities for career development that there are, especially within government.
Tech is a really wide area with lots of opportunities that we need to make people aware of. The government are doing so much to encourage women, more than I've seen in the private sector.
What advice would you give young women today at the start of their career?
It sounds cheesy but reach for the stars. Don't let yourself be the limiting factor, be ambitious and think about where you want to go. Then get the support you need to get there.
Being female doesn't hold you back from anything. There's no reason that a young woman can't achieve exactly the same as a young man, and I'd give the same advice to young men because it shouldn't be different.
Find out more about a career at DWP Digital.