We interviewed Nicki Berry, Head of Accessibility at DWP Digital on her experience and thoughts on women in tech.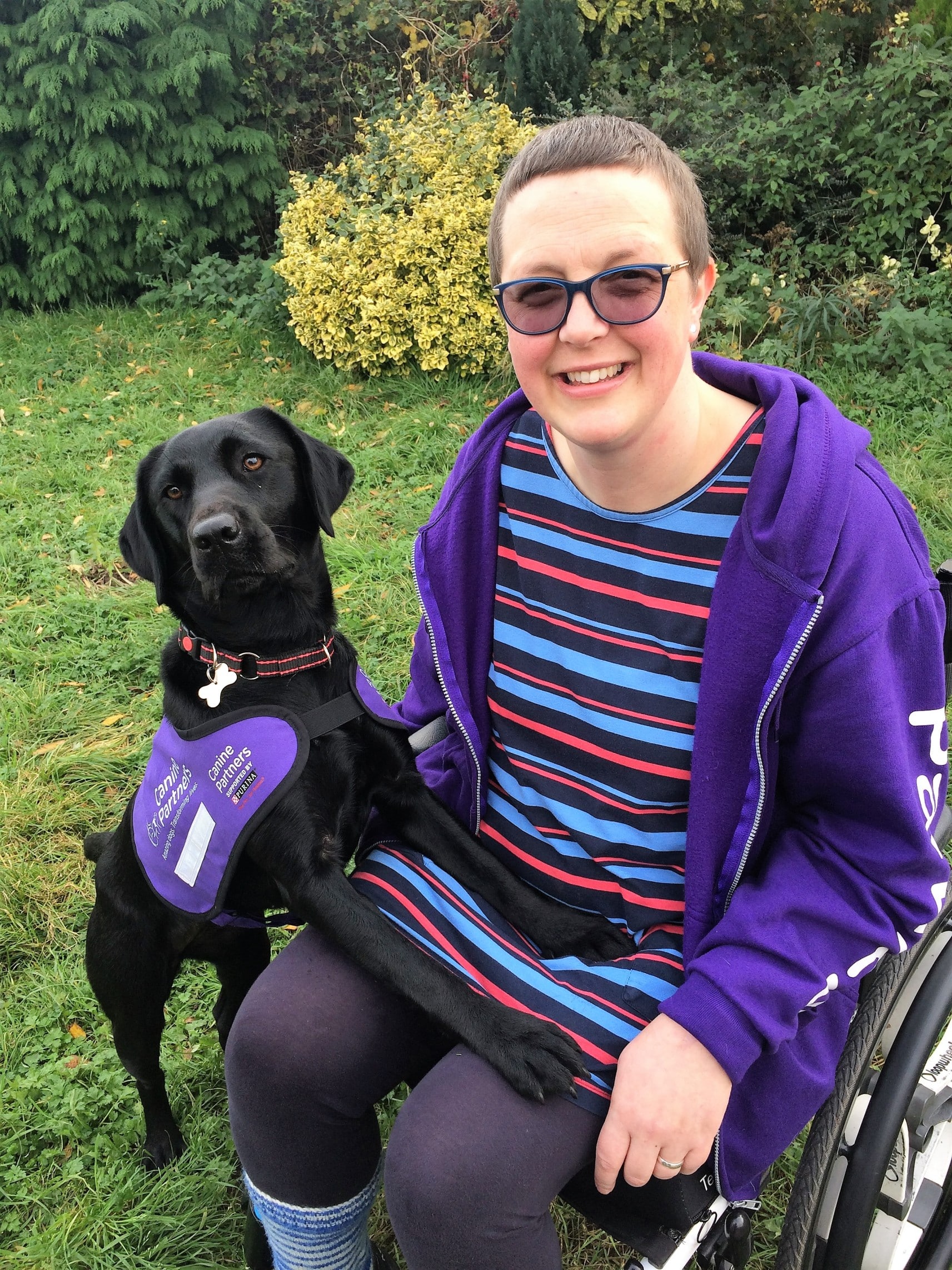 1. What does your job role involve?
As Head of Accessibility, I lead our Accessibility Standards and Strategy team, who provide three core services across DWP:
support and consultancy to product teams, to help them to create accessible products and test them to ensure that they conform to the legal standards.
training to colleagues about accessibility and guidance and how-to videos about things like document accessibility.
audit products to ensure that the evidence we are given about accessibility is accurate and robust.
I'm also responsible for the Practice of Accessibility in DWP Digital. I lead on the strategy and policy for digital accessibility, changing the culture around accessibility, and ensuring that we stay up-to-date with legislation and best practice, both now and in the future.
2. What made you choose a career in technology?
My original career was in teaching, where I specialised in educational technology. Ultimately, I think technology is in my DNA. My paternal grandfather worked with early computers at Bletchley Park and my family have all worked in tech of some sort, since then. I often find technology easier to work with than people. It's predictable and mathematical. I enjoy solving problems with technology.
3. Did you study an IT or technology related subject at GCSE, A-Level or University?
No, I studied maths, chemistry and physics at A-level and chemistry at university. I didn't do very well and have never used my chemistry since. Later on, after a spinal injury prompted a move out of teaching, I did a Masters in Online and Distance Education through the Open University, and that was where I first encountered the concept of digital accessibility.
4. Did you get any work experience in IT or technology before this role?
Yes, in my previous role, I was an eLearning designer, and that was where I began to specialise in digital accessibility. Prior to that, my edtech specialism centred around the use of interactive whiteboards, interactive voting technology and virtual learning environments. Whilst living and working in Finland, I introduced all of these to the international school where I worked. Subsequently, other schools in the city of Oulu followed our lead and introduced them across the city.
5. Do you think there is a lack of females in the IT and tech sector?
Definitely! I think, even now, girls in school are not supported well enough to follow IT-related studies. It's not just about the availability and opportunities, but more about their role models in society and what teachers encourage them to have a go at. Whenever a female teacher sends a child to get IT help from a male teacher, even though they didn't mean to, they are reinforcing a stereotype about IT being a male thing.
6. Do you find there is a stereotype that a career in IT or technology is just for men?
Well, I'm in a team of eight people. Six are male and two female… so yes. I think women tend to work with IT whereas working in IT is still male dominated. I still sometimes find that men in IT assume that women don't know what they're talking about and talk down to us. Having said that, once they see your skills and realise that you know your stuff, they brush off their preconceptions.
7. What would entice women to study technology related courses?
I think we need more positive role models… women working in technology who are passionate about it, who shout about it on social media, who make videos and other content, who talk about the latest software they've got and whether it's any good or not.
Also, I think there should be more information about how easy it is to work from home or flexible hours in technology roles. This might help allay fears around working with a young family or caring responsibilities.
8. Are there barriers when it comes to women getting into tech?
There might be but I haven't encountered any. I got this job as a woman who is also a wheelchair user. They can both be barriers, but they don't have to be. Ultimately, if someone doesn't want me because of my gender or disability, then I probably don't want to work for them anyway. I think it's always better to find a place where you are valued and respected, even if that takes time.
If anything, I think tech jobs are often difficult to fill, so if you are good at what you do, you'll find work pretty quickly.
9. How could we encourage more women to start a career in tech?
Provide them with opportunities to get involved with technology. I think women in general like to see the point in something, maybe how it helps someone, what problems can be solved, that it helps with daily life. If they see these benefits, and begin to get pleasure out of using technology, then they are more likely to want to work in it.
10. What advice would you give to young women at the start of their career?
Don't choose a career because you think it is what others want or expect you to do. Think about what you really enjoy doing. Think about what makes you angry when it doesn't work or is done badly. Choose a career that gets you excited and engaged. If you go into a career and don't enjoy it… do something else instead. It's okay to change career.
You spend most of your adult life working. Do something that gives you a sense of purpose and makes you feel good about yourself.