We interviewed Adele Armstrong, Global Relationships Manager at Elwood Technologies on her thoughts and experience on women in tech.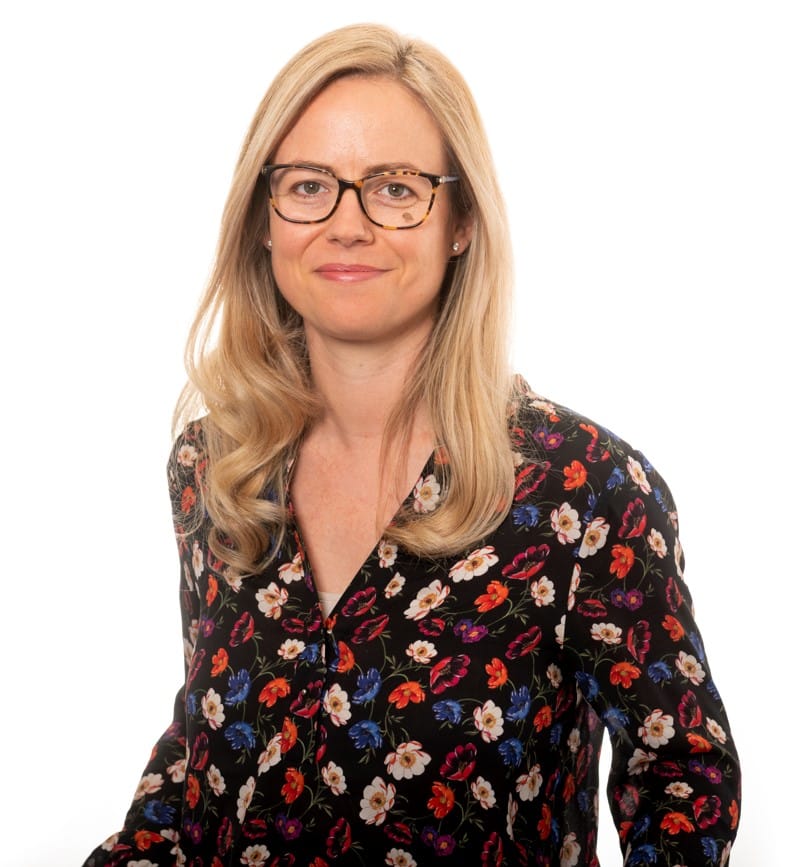 1. What does your job role involve?
As Global Relationships Manager at Elwood, my job is extremely varied and no two days are the same! Broadly, the role involves managing relationships with existing clients, ensuring that their needs are being met and that we provide consistent excellent service that exceeds their expectations. I am also responsible for dealing with prospects and partnerships to communicate Elwood's value to them and grow our client list. That may include tasks such as giving product demos and pitches to prospective clients, or renegotiating existing contracts.
There is also lots of internal coordination necessary with various teams from legal to finance and client services, so you need excellent communication and people skills in this role, as well as the ability to truly understand clients' pain points and how you can help resolve them. The role can also involve representing Elwood at industry events and travelling to different locations, so there is never a dull moment and I love rising to the challenge. My aim is to ensure that we have lots of highly satisfied clients that foster our continued growth and the wider growth of the crypto ecosystem.
2. What made you choose a career in technology?
Honestly, that was never the plan! I didn't specifically choose the technology industry but I saw an exciting opportunity starting out after university as an account manager at a technology company and I took it. At university, my goal was to go and work in an embassy or at a European Institution but once I started in technology I never left (18 years and counting…). I love the pace of iteration in this industry and the feeling of being at the forefront of meaningful change. There is always something new happening and so much learning on the job that brings tremendous career satisfaction and growth both professionally and personally.
3. Did you study an IT or technology related subject at GCSE, A-Level or University?
I did a "baccalaureat scientifique" in France, which had perhaps a slightly heavier focus on technology than, say, the UK's GCSEs or A levels, but my main passion and interest has always been communications, working with people and fostering relationships. I also have a love of languages and travel so I studied European Studies with German at University.
4. Did you get any work experience in IT or technology before this role?
Yes, I had 17 years of experience working in the technology industry for a data management company before joining Elwood. This allowed me to gain exposure to how typical companies' back and front offices work in terms of their IT infrastructure, cloud-based services, and their requirements when it comes to managing sensitive information such as financial data.
5. Do you think there is a lack of females in the IT and tech sector?
Definitely! I speak to far more men than women that's for sure, and I think that the problem is particularly pronounced in fintech. Surveys by Deloitte found that women only make up around 30% of the workforce and just 5% of all fintech founders. Things have definitely improved over the past 20 years and we are starting to make strides to attract and retain more women in tech by offering hybrid working options and greater career support, but we still have a long way to go.
6. Do you find there is a stereotype that a career in IT or technology is just for men?
I don't think anybody believes "it's just for men", but I also don't think anybody pictures a woman when Head of IT or CTOs are mentioned. As I said, there is still a lot of work to be done to narrow the gender gap and encourage more women to explore this fascinating industry.
7. What would entice women to study technology related courses?
More female role models maybe? I think that part of the problem starts at home and at school, where girls are often not really encouraged to go into STEM subjects, or they feel as if these disciplines are more suited to males. I think that girls should be encouraged to consider these paths strongly and shown that it can be done, and that tech companies are bringing out more initiatives to support them.
8. Are there barriers when it comes to women getting into tech?
Not any in particular that I know of. Perhaps, there is a psychological barrier, where women feel that this is a male-dominated industry or that you have to be a computer scientist to thrive in tech. I think, going back 10 or 20 years, the working environment could have been somewhat toxic at times for women and heavily male-dominated. That is drastically changing and with flexible working options and more women showing us how it can be done, tech is becoming a more attractive place.
9. How could we encourage more women to start a career in tech?
Female leaders in the field need to speak up about the advantages and why it's a great career choice. Also flexible working is key in my opinion, especially for working mothers. After all, it's easy enough to entice talented females with interesting job offers but if you want them to stay, they shouldn't have to be forced to choose between a family and a career. Tech is a very wide space and covers all sorts of industries so there are definitely opportunities and that needs to be made clear to women.
10. What advice would you give to young women at the start of their career?
Just like I tell my 7-year-old daughter, you can do anything and never give up. I think it's important to get involved in networking events early in your career as other women can be great allies and it's always valuable to expand your network of contacts. You never know where your next opportunity could come from and the wider your network and the more you learn from others and contribute to the growth of your career, the more you will ultimately get out.