About us
BeZero Carbon is a global carbon ratings agency. Our mission is to build markets in ecosystem assets, starting with the Voluntary Carbon Market (VCM), where carbon credits are traded or retired by companies and institutions who emit carbon into the environment. Carbon ratings assess a credit's carbon efficacy, and the BeZero Carbon Rating is the foundation of credit quality accounting.
Founded in April 2020, we've grown rapidly over the last couple of years, especially following our Series B funding in late 2022. Our 140+ team is based largely in London, but with a substantial remote team that takes us as far afield as Amsterdam, Singapore and New Delhi, with a growing presence in New York.
BeZero's team is truly multidisciplinary, combining (among many other things) climatic and earth sciences, sell-side financial research, earth observation, machine learning, data and technology, engineering, and public policy expertise.
We operate in a fast-paced, cutting-edge industry, exploring and solving hard problems with a sense of curiosity and openness. We work hard, and we're proud of the rigour and quality of the research and products that we create. Everyone at BeZero plays a critical role in our growth and success, and when you join our team, you can expect to be contributing from day one.
The VCM is a fast changing, exciting area with real-time influence on the direction of the net zero transition. If you're excited about what that represents, and are looking to have a career-defining impact, then please consider applying for one of our open roles.
Join the team
We are always interested in talking to great people who want to do ground-breaking, career-defining work.

Our benefits
We offer a comprehensive list of benefits for UK employees, including but not limited to:
Share options
25 days holiday per year, plus 3 extra days between Christmas and New Year, and an additional half day off for your birthday
Flexible / hybrid working from home & office
Nomad summer working, allowing you to work from another country
Private healthcare and dental insurance, plus additional health cover
Critical illness cover, income protection, life assurance
£100 monthly wellbeing allowance
Pension matching scheme
Cycle to work scheme
Enhanced parental leave and employer nursery scheme
Paid time off for mental-health personal days
Twice weekly in-office company lunches
Fully funded regular socials
Employee Networks & Diversity Initiatives:
We're committed to a wide range of diversity in the workplace, which inspired our growing employee networks. We're also especially proud of our partnership with Women in Tech.
BeZero Women's network
BeWomen exists to build an inclusive community and empower female employees. It aims to build a network of women in the business, provide feedback to HR/leadership, tackle interesting/topical subjects and to educate everyone.
We run both social and professional events (both in person and remote), and training sessions
We set up mentoring, which is open to all women to build networks and get career advice
We share resources and information
We provide a feedback loop to senior leadership
Women in Carbon
Women in Carbon is a networking initiative designed to empower and amplify the voices of women in the Carbon industry.
Find out more: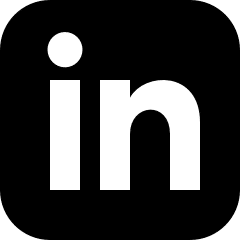 BeZero Carbon

@BeZeroCarbon

BeZeroCarbon.com