DEI at Experian
At Experian we want to create a better tomorrow for people, organisations and communities around the world. To do that we need to start with ourselves – making sure diversity, equity and inclusion (DEI) runs through everything we do. That's something we never forget – and we're incredibly proud of the diverse culture we've created and are continuing to grow. We know everyone is an individual and makes a unique contribution, and our diverse workforce ensures that we can better understand and represent our consumers and customers. The different backgrounds and experiences that our employees bring to their teams drive innovation and create an inspiring workplace.
Benefits
We offer a wide range of benefits ranging from family, lifestyle and wellbeing, including:
Hybrid working with office hubs in London, Nottingham, Glasgow and Dublin
Pension Contribution
Share Purchase Plan
Bupa Private Medical Insurance, including fertility treatment and gender transition cover
Life Assurance and Critical illness cover
Online discounts portal with access to hundreds of discounts and benefits
Annual travel ticket loan
Free access to Experian products such as Credit Expert and Autocheck
26 weeks full pay for maternity and adoption leave
18 weeks full pay for shared parental leave
6 weeks full pay for secondary caregiver/paternity leave
Paid leave for fertility treatment and neo-natal leave
Buy up to 8 additional days of holiday and sell up to 5
5 family care and emergency leave days
3 Volunteering Days
Paternal or secondary care giver leave – 6 weeks paid leave
Gender Dysphoria and Fertility treatment to private medical cover
Days4You – 4 paid days leave for mental and physical wellbeing
2 weeks paid leave if you suffer from pregnancy loss
We are proud of the actions we have recently taken to support our female colleagues. Here are just a few examples:
• We actively celebrate and recognise a range of events to raise awareness and encourage support. This includes Pride, International Women's Day, International Men's Day, Black History Month, International Day for People with Disabilities and Mental Health awareness week.
• We have partnered with external organisations who continue to support and challenge us to ensure we continue to develop our inclusive culture. Stonewall, Investing in Ethnicity, Business Disability Forum, Working Families, and MIND to name but a few.
• We offer 26 weeks full paid maternity cover and have recently introduced support for those taking fertility treatment and additional leave if their baby is born premature. We also offer all of our employees an additional 5 days family care leave, for those emergencies that we just cannot plan for or when emotionally we need to take some time away.
• Development is important at all stages of your career at Experian. We have partnered with Code First Girls to help us encourage more women to join our business, we run an internal female development programme called 'Accelerate' and work with the 30% Club to provide both mentors and mentees to help boost female representation within the business.
• As a data company we know that numbers are important. We disclose our targets and progress against the number of females in our senior leadership team as well as the ratio of men to women across our business.
From establishing diverse working groups and partnerships providing accessible resources, to our involvement in the E2E 100 project, Experian is taking steps along the right path, which you can read more about here.
Learn more about our current opportunities here.
Women in Experian
Our Women in Experian network has met with some inspirational women from across the business to understand their career paths, what success and ambition means to them and to get their top tips about how to progress in your career. The aim of the network is to support women and their allies in their journey at Experian, understanding how to increase their confidence in their current role or provide tools, resources and support to take that next step in their career journey. Take a look at the videos below to learn more about the network and to gain an insight into some truly motivational career stories!
Amy Sandford's Career Story
Helen Emmett's career story
Caroline Mitten's Career Story
DHHD
HDH
Case Studies:
Awards and Accreditations
We have recently been awarded a silver award for our commitment to the inclusion of LGBTQ+ people in the UK by Stonewall, the world's second largest LGBTQ+ charity. We have also been ranked as one of the UK's Best Workplaces™ for Wellbeing, one of the UK's best Workplaces™ for Women and as one of 2023 UK's Best Workplaces™, all but Great Place to Work UK®.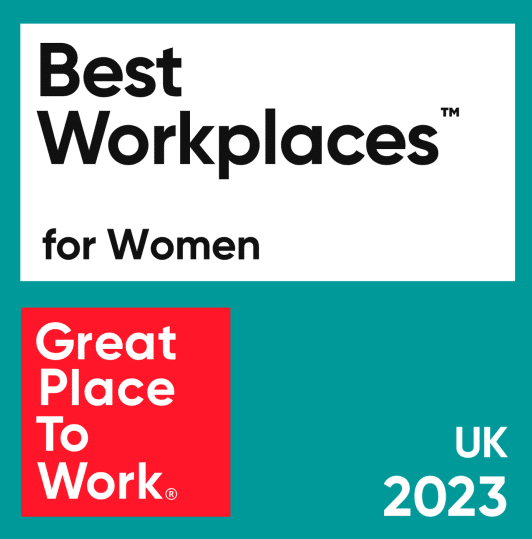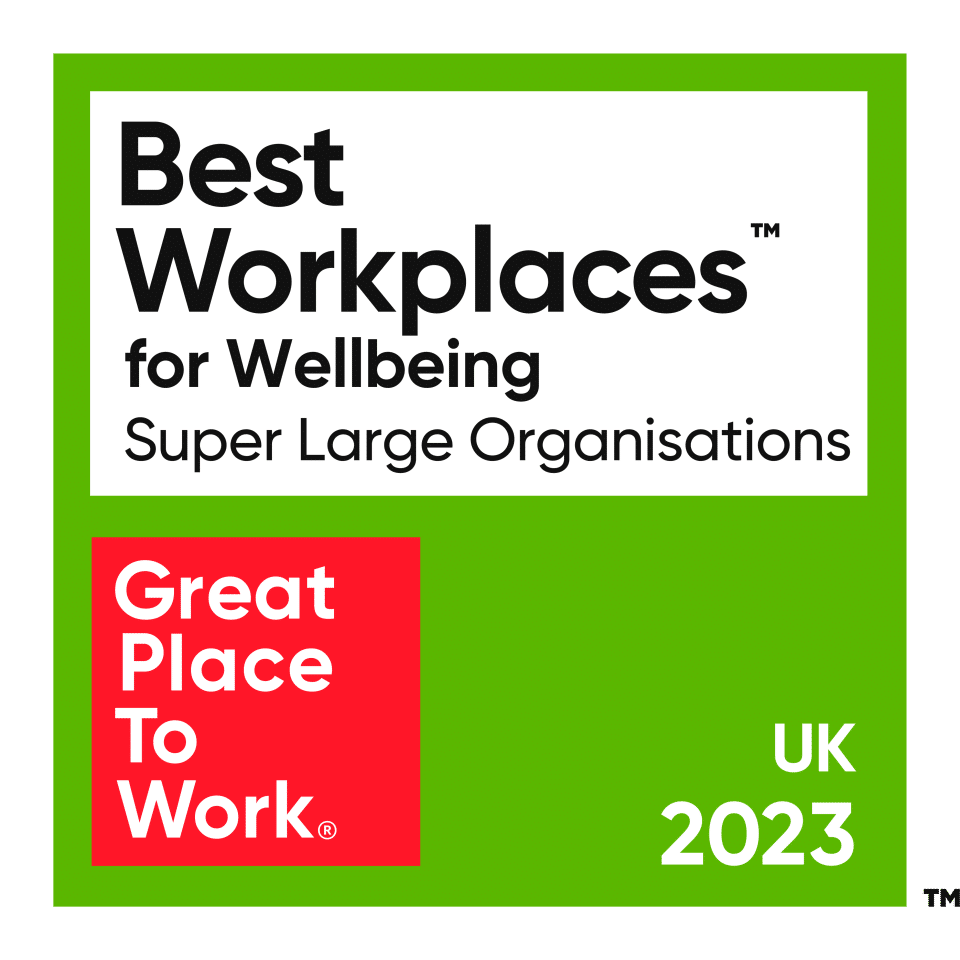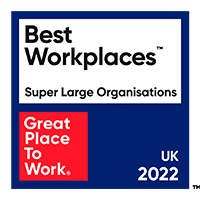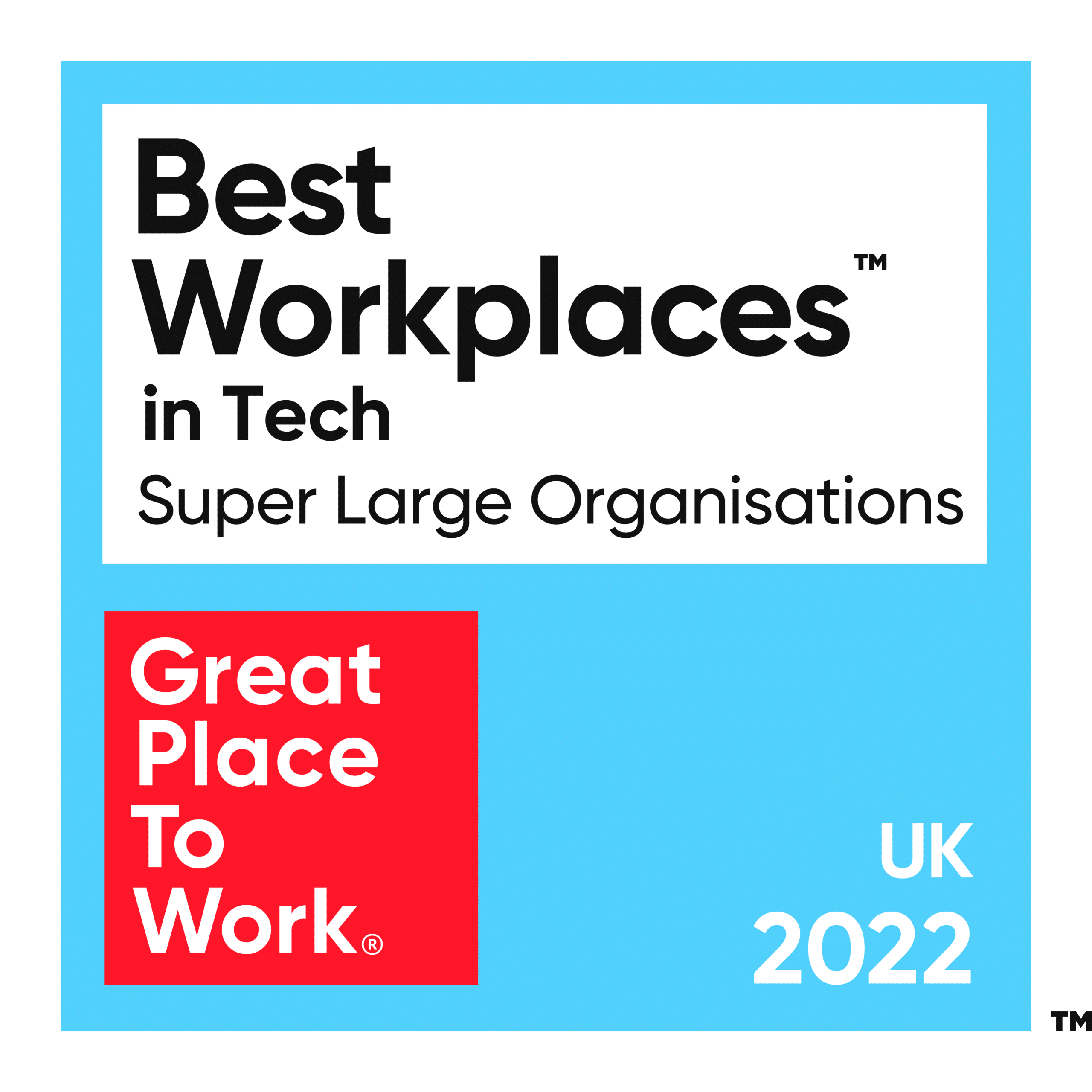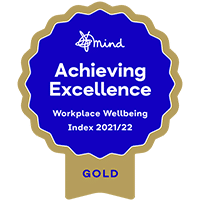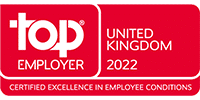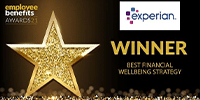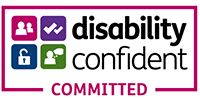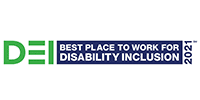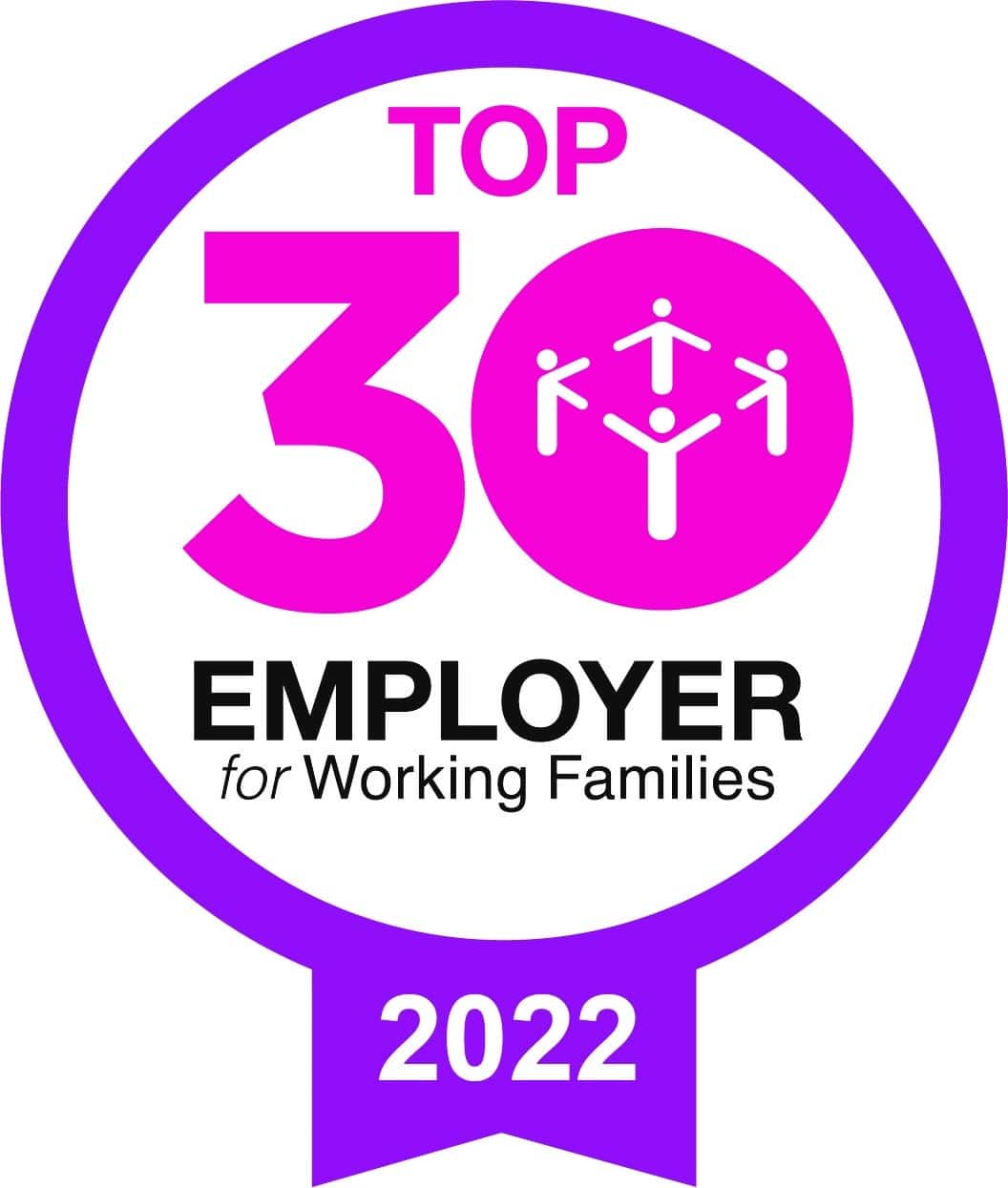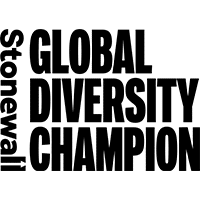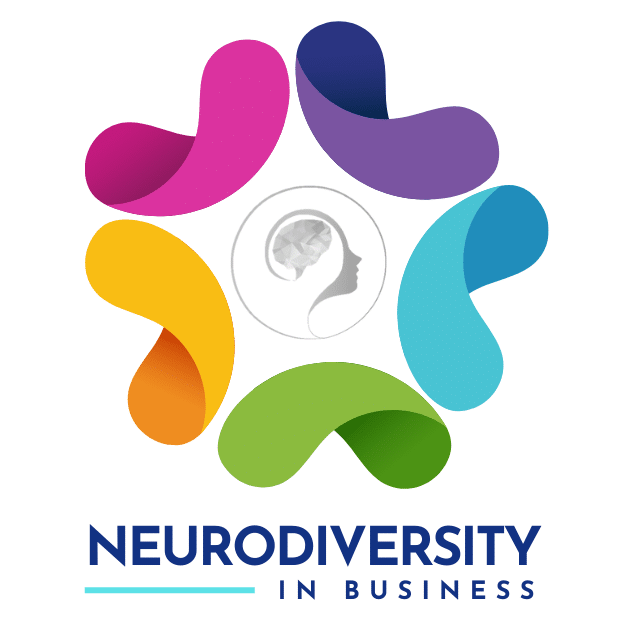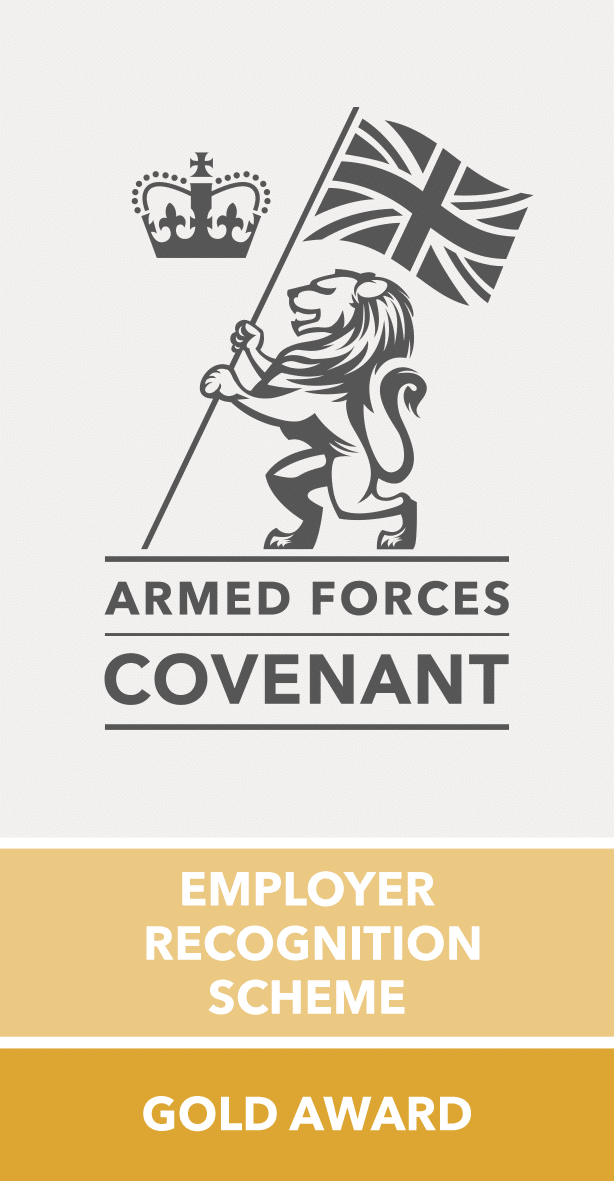 Our colleagues' health and wellbeing are a top priority for us, that's why our reward, benefits and wellbeing programmes are designed so you can come to work feeling your very best self. Our benefits focus on health, money, and lifestyle so you can tailor your benefits to your own personal needs. Whether it's your physical and mental wellness, getting to work or preparing for the next big milestone in your life, we have a range of flexible options to have you covered!
Our approach to flexible working
We care about work that works, whether that's about where you work or adjusting your hours to fit better with your life. Our flexible working practices, including our hybrid working model where you can split your working time between the office and your home, support our belief that this balance brings long-lasting benefits for our business as well as ensuring that our people can balance successful careers with their commitments and interests outside of work.
Our dedication to employee wellbeing
At Experian, we make our people's wellbeing a priority. Our holistic approach to Wellbeing is centered around support and flexibility, and our wellbeing programme equips our people to proactively support their own wellbeing, and the wellbeing of their teams.
The four pillars of our wellbeing offering are Mental health, Physical health, Family health and Financial health, and we have a robust system of support for our people should they need it:
• Employee Assistance helpline for all employees, offers confidential support and access to counselling, 24 hours a day
• Access to private medical insurance, Health Assessments, Dental Insurance, Bike4Work, and GymFlex
• Regular webinars and courses on a wide range of wellbeing related topics e.g. mindfulness, resilience, nutrition.
• Direct access to virtual GP service.
• Imposter syndrome training
• Mental health resources and training for people leaders and managers
• Financial wellbeing hub includes benefits and support to enable our employees to be financially well e.g. savings, debt management, financial protection, financial planning, podcasts on financial wellbeing and education; webinars on will writing and debt
Employee Networks
Our aim at Experian is to create an environment where everyone feels valued, represented and that they have a sense of belonging. We have a number of employee-led groups that play a huge part in creating inclusion and advocating on behalf of our people. These groups are not only a safe space for anyone who needs it, but they also drive change and build awareness across Experian, raising the standard for everyone, and ensuring everyone is supported in their journey at Experian.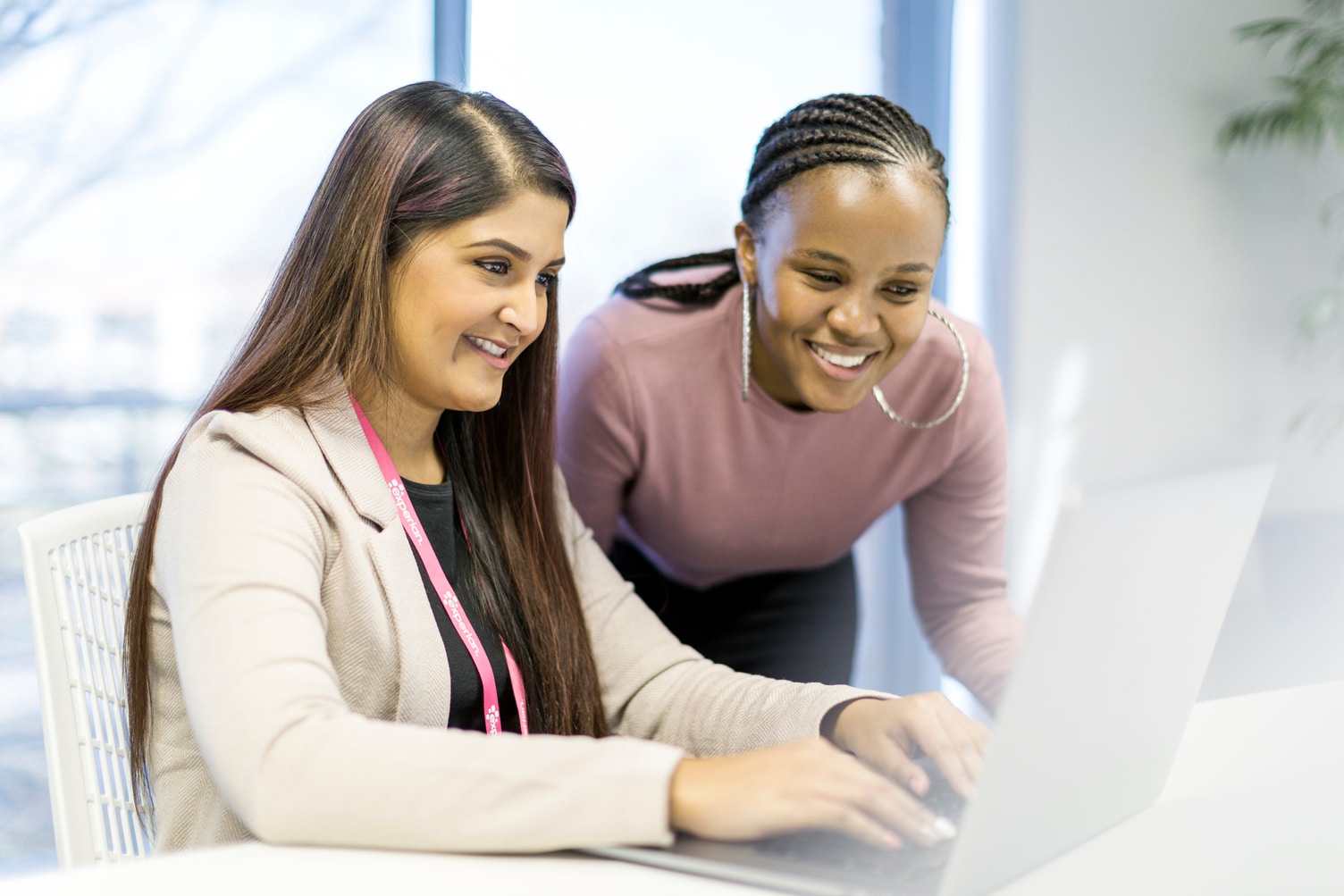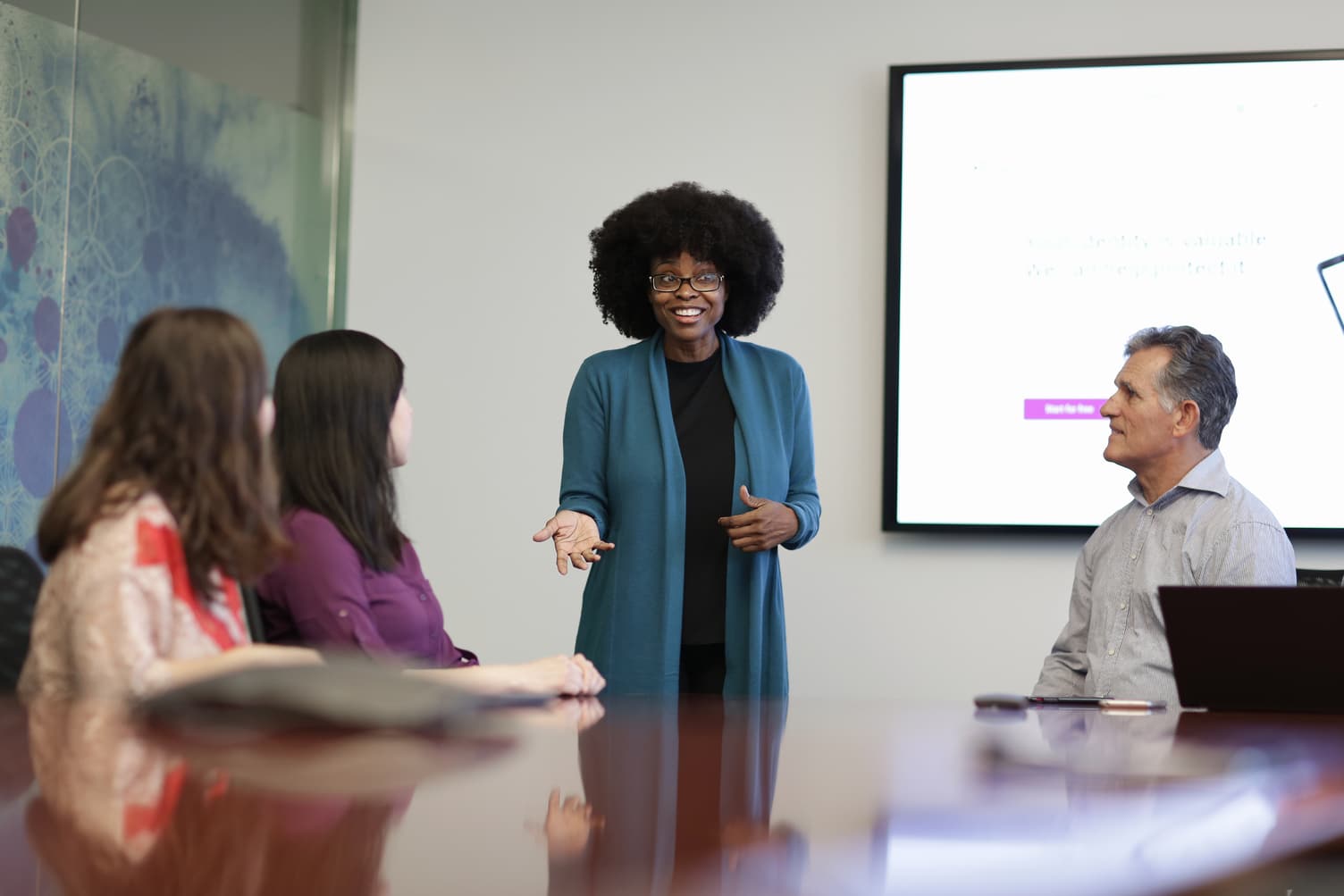 About Experian
Experian is the world's leading global information services company. We're passionate about unlocking the power of data in order to transform lives and create opportunities for consumers, businesses and society. For more than 125 years, we've helped economies and communities flourish – and we're not done.
Our 21k amazing employees in 40+ countries believe the possibilities for you, and the world, are growing. We're investing in the future, through new technologies, talented people and innovation so we can help create a better tomorrow. To do this we employ the brightest minds that share our purpose and want to make a difference.
We know Experian is a great place to work but don't just take our word for it; take a look on Glassdoor to see what our employees are saying about us and check out what life is like at Experian by following us on social media.

We know Experian is a great place to work but don't just take our word for it; take a look on Glassdoor to see what are employees are saying about us and check out what we get up to by following us on social media.