We interviewed Dina Alvarez, Head of Culture & Employee Experience at everis on her thoughts and experience on women in tech.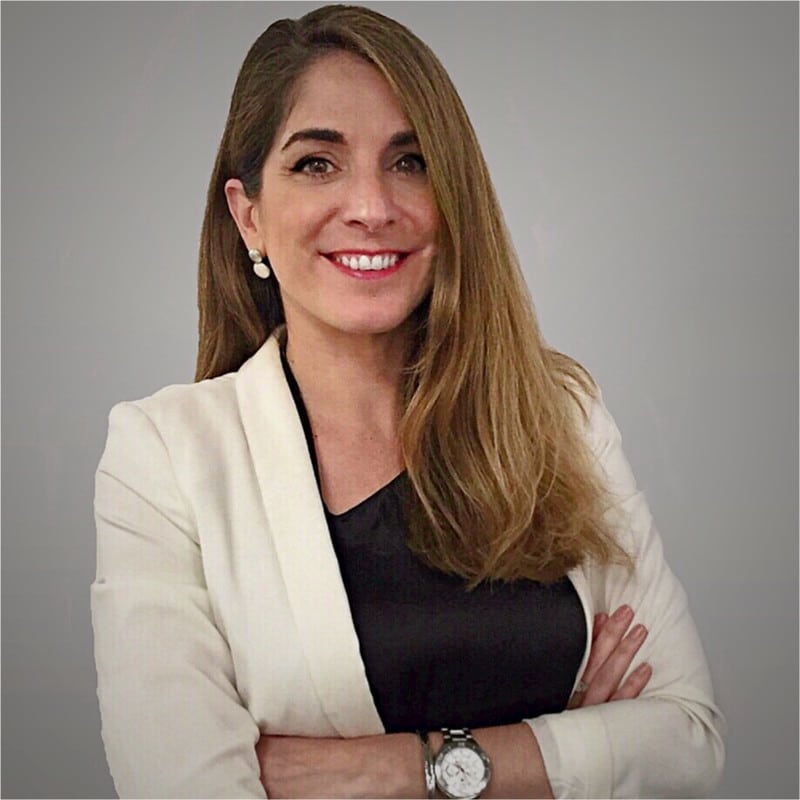 1. What does your job role involve?
I am the Head of Culture and Employee Experience at everis UK. I am in charge of the definition and implementation of the Culture and Employee Experience strategy in everis UK through Employer Branding, Recruitment, Corporate Culture and Values, Internal Communications, Talent Development, Strategic Compensations, Learning, Diversity & Inclusion, Employee Engagement and Talent Management functions. I am responsible for the definition, implementation and following-up of UK People Experience Strategy through diagnosis, design, changes implementations and KPIs. And I use tech as a driver to achieve outstanding employee experiences.
2. What made you choose a career in technology?
I am a Psychologist and I work to extend and amplify people's cognitive and affective abilities in order to help them to flourish. I decided to work and develop my career in a technology organisation because technology can be an accelerator to achieve these goals. We have implemented lots of initiatives using Tech to achieve the best employee experience for our people such as virtual reality (we use it in the onboarding and in training); responsive applications (we have gamified all the activities of our area)
3. Did you study an IT or technology related subject at GCSE, A-Level or University?
I am a Psychologist with a Master's Degree in Educational Psychology and Organizational Psychology. I studied Psychology because I wanted to know how the human mind works, why we make the decisions we do, why we behave in certain ways… I think technology is the perfect complement for this. The electroencephalogram (EEG) is an example of that. EEG detects electrical activity and it shows changes in brain activity that may be useful in diagnosing brain conditions.
4. Did you get any work experience in IT or technology before this role?
I have been working in HR related areas for 16 years. The last 3 years I have defined strategies for improving the positive experiences of our people that in most cases has been supported by technology.
5. Do you think there is a lack of females in the IT and tech sector?
Yes, I think there is a lack of women in the IT and Tech sector. Studies and reports by different authors conclude that gender biases, built on stereotypes and prejudices are the main factors that cause the low presence of women in the digital and technological sectors. In my personal case, I decided that I wanted to be a Psychologist at the age of 14, but not all of us have a clear idea and these biases have a cultural and social nature and create an obstacle in people's personal and career choices. We are committed to promoting STEM vocations, especially in girls and teenagers and we support women STEM students to help to fill the gender gap in the IT sector.
6. Do you find there is a stereotype that a career in IT or technology is just for men?
Yes, as I said before there are stereotypes and prejudices that create an obstacle in people's personal and career choices
7. What would entice women to study technology related courses?
Technology is not the future, technology is the present. We are surrounded by technology. The role of technology in the world is key nowadays so for me it is the best moment to leave your footprint in the world and to cause an impact.
8. Are there barriers when it comes to women getting into tech?
I don't think there are barriers if we empower ourselves to be what we want to be, and we find inspiration from others.
9. How could we encourage more women to start a career in tech?
We have to start at an early age. We should work especially with girls and teenagers, involving families, inviting children and teenagers to be what they want to be and raising awareness among adults about the impact of stereotypes. And support women STEM students through inspirational programmes.
10. What advice would you give to young women at the start of their career?
Be whatever you want to be, remember that you are the main character of your career. Your future is not written, your future is in your hands. Visualize where you would like to be in the future and draw a path to go there.