We interviewed Joanna McGarva, Director of Product Engineering at Experian, on her experience and thoughts on women in tech.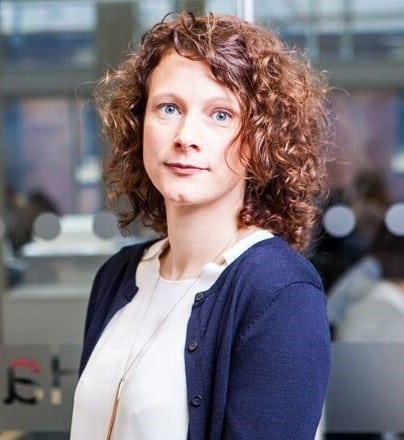 What does your job role involve?
I am responsible for a technology team of around 70 people, which include Technical Managers, Software Engineers, Quality Engineers, Scrum Masters who create and build customer applications to help people better understand and manage their financial lives. My role has various parts to it but some include people leadership, product delivery, team set up, structures and ways of working, working with stakeholders across our business to deliver our strategy and goals (and lots of meetings!)
What made you choose a career in technology?
I didn't initially choose a career in technology as to be honest I didn't really know what I wanted to do after I had finished my Masters, but once I started working within a technology organisation, I have chosen to remain working within tech for the past 26 years having spent over 20 years of them here at Experian. There are many reasons for this, but I enjoy the brilliant work we do, the solutions we deliver for our customers, the challenging problems the teams creatively solve but mainly the people I have and continue to work with.
Did you study an IT or technology related subject at GCSE, A-Level or University?
No – I studied Sports Science, but for me, your degree subject doesn't need to define your career path; being passionate about tech, remaining curious and committing to your own personal development has been important. I believe your degree doesn't need to define your career path. Being passionate about tech and inquisitive is also important.
Did you get any work experience in IT or technology before this role?
No
Do you think there is a lack of females in the IT and tech sector?
In my experience, there are still more males working in Technology, especially in the more senior technical roles, but we are seeing a shift in terms of more females choosing a career in technology, so this is changing and Experian are at the forefront of this shift.
We are working in partnership with CodeFirstGirls, an initiative that teaches women to code for free and develops female talent in tech. Experian also run a female only development programme called 'Accelerate' and offer mentors to help boost female leadership representation within business. I think it is important that tech companies ensure there are no barriers for females in the industry including offering flexible working and family friendly policies.
Do you find there is a stereotype that a career in IT or technology is just for men?
Personally no.
What would entice women to study technology related courses?
Talking to them when they are at school about the various opportunities in technology, so it is then a course they would naturally consider. When we have spoken to young people of varying ages there were many misconceptions about what the work is and what it is like to work in a technology organisation.
Are there barriers when it comes to women getting into tech?
There shouldn't be but it would be good to hear from those that are experiencing these barriers, what they are so we can do better.
How could we encourage more women to start a career in tech?
There are a variety of roles within tech, so I think making sure we share what they are and the types of work undertaken within them would help women consider a career in technology. There may be a perception it is just building software for example, and whilst that is one option there are many more within Data, Technical Operations, Product Ownership and much more.
What advice would you give to young women at the start of their career?
Don't worry about the things you think you can't do, be confident in what you have to offer and can bring to any role.